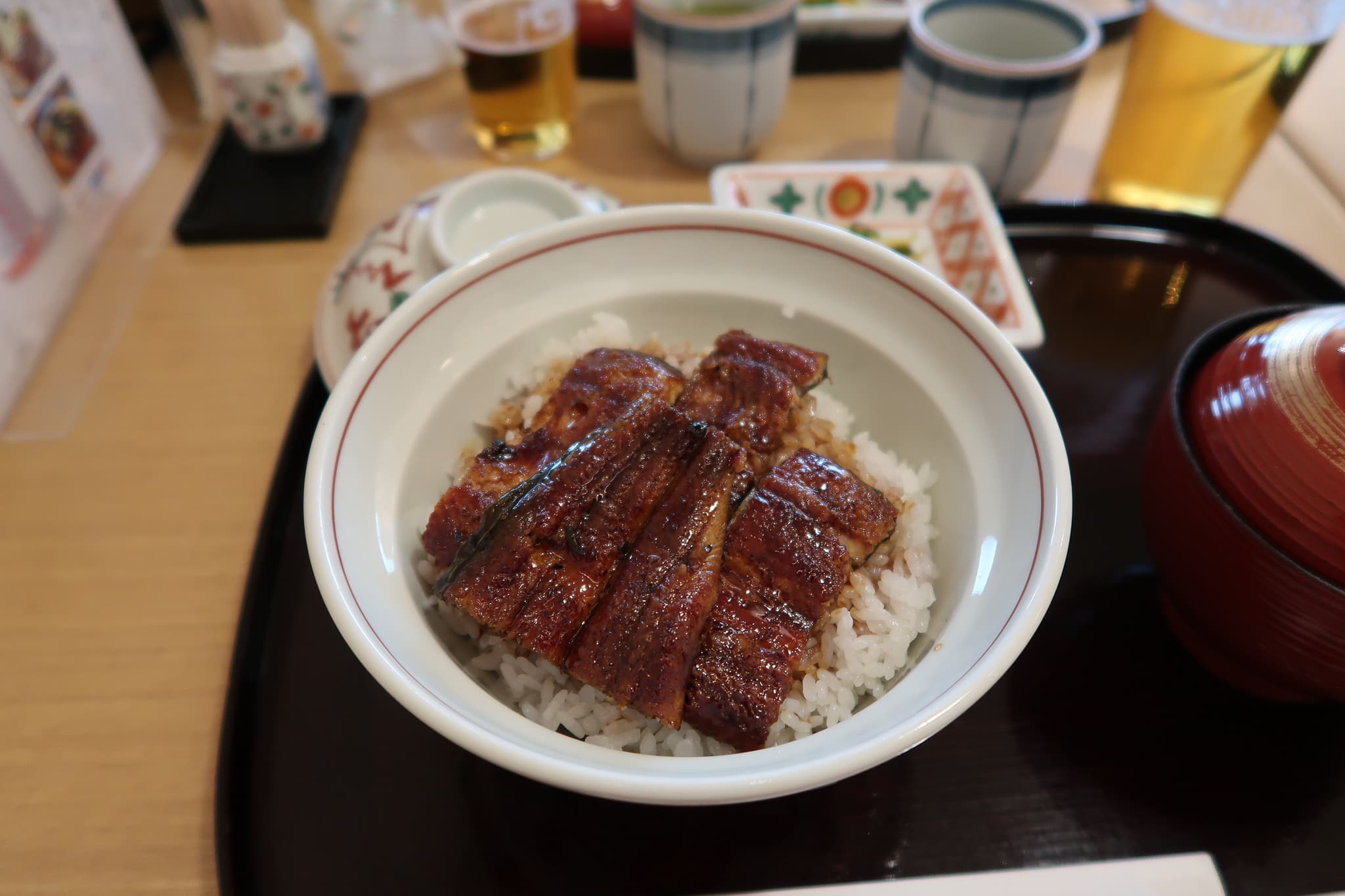 A bite to eat while shopping in Ginza
Tokyo's Ginza district can be likened to Beverly Hill's Rodeo Drive, New York's Madison and Park Avenues, or Hong Kong's Central district. It is the prime address for high-end shopping (as well as mid-range quality shops, like Uniqlo's flagship store). And with all that shopping, you will need to eat. Here are some places for casual dining and quick breaks in Ginza:
The Best of Mitsukoshi Ginza
When you go to Ginza, you must enter Mitsukoshi Ginza. From the basement floors to the top floors, there are too many options to eat well. The basement floors have one of the best depachikas (food halls) in Japan, while the top floors offer high-quality restaurants for lunch and dinner.
Ginza for Locals
The main Ginza road where you will find Mitsukoshi Ginza and the flagship store of Uniqlo brings the crowds of tourists. Walk a few blocks away and you will be among the locals shopping in Ginza.
Marronnier Gate is another department store with multiple levels of Tokyo Hands and restaurants on the upper floors. If you love unagi, head up to the 12th floor for Nagoya-style unagi grilled over a charcoal to create a depth of flavor and crunchy-charred bites.
Sweets & Treats to Take Home
Leaving Tokyo and Japan does not mean leaving the food. You can take home snacks, sweets, meats (if your country's customs allow it), and whatever else you fancy. In a corner along the main Ginza road, you will find shops with lines out the door.
If you follow your sense of smell, you will undoubtedly find yourself in line for Manneken waffles. While you may be tempted to eat them on the spot or at your hotel, they are even far tastier if you take them home and bake or toast them in your oven. So buy a box, store them in your home freezer, and bake them to your leisure every time you miss Japan.
Addresses & Hours
Mitsukoshi Ginza
4-6-16 Ginza, Chuo-ku, Tokyo
+81-3-3562-1111
10:30am to 8pm
Minori Cafe
9th Floor, Mitsukoshi Ginza
+81-3-4425-3127
10:30am to 11pm
Hakone Akatsuki-an
11th Floor, Mitsukoshi Ginza
+81-3-6228-6918
11am to 11pm (Last order 10:30pm)
Dominique Ansel Bakery
B2 Mitsukoshi Ginza
+81-3-6263-0309
10:30am to 8pm
Bincho
12th Floor, Marronnier Gate Ginza 1
2-2-14 Ginza, Chuo-ku, Tokyo
+81-3-5159-0231
11am to 3pm and 5pm to 10pm
Manneken
5-7-19 Ginza, Chuo-ku, Tokyo
+81-3-3289-0141
Monday to Saturday, 11am to 10pm
Sunday, 11am to 8pm
---
Sign up for my newsletter on the sidebar for blog updates and my travel insider tips!