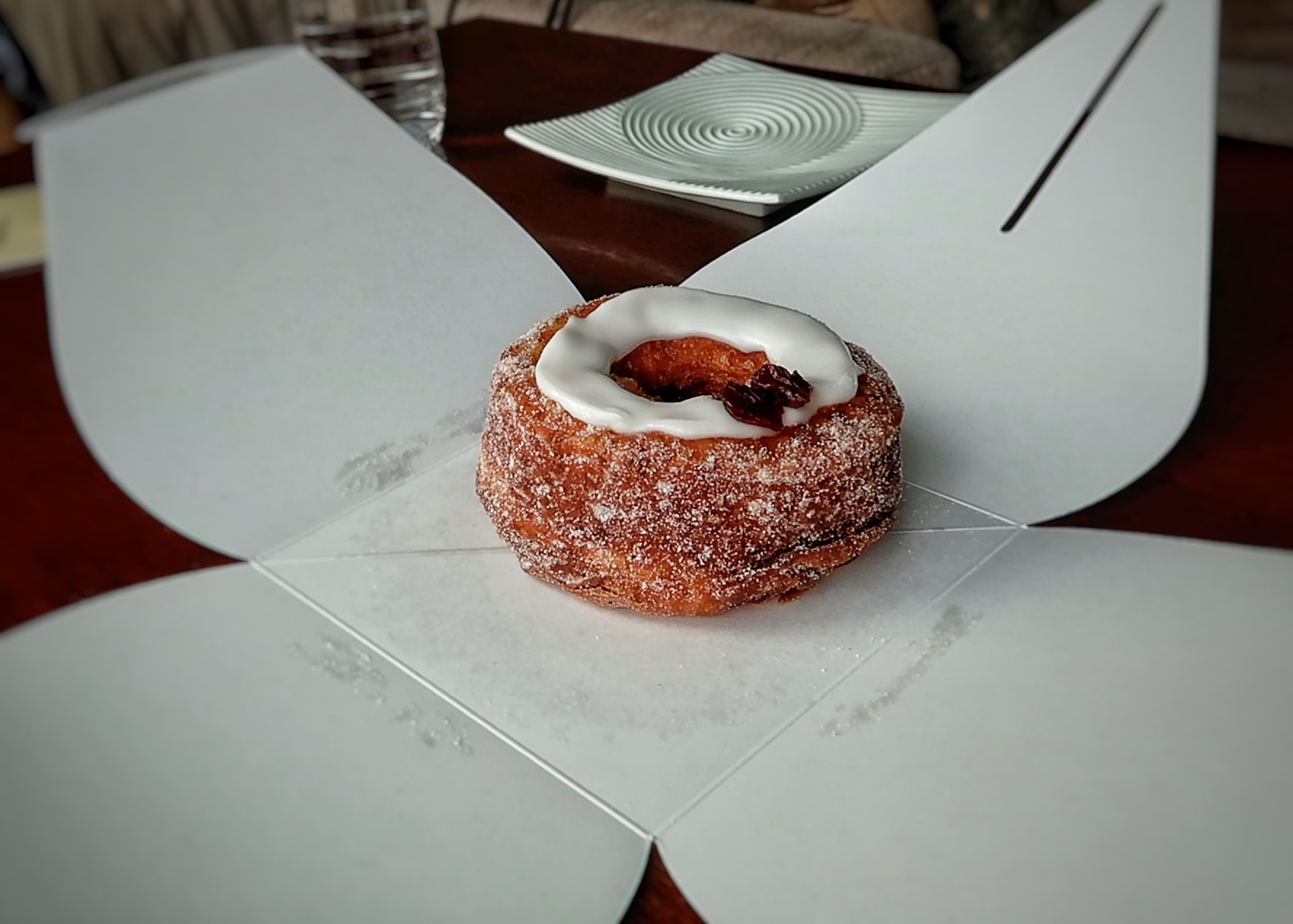 Dominique Ansel Bakery in Mitsukoshi Ginza
From the moment Dominique Ansel set foot inside Japan's depachikas (basement floor food halls in department stores), he knew he wanted to be a part of that scene one day. Just over 5 years later, Ansel has opened a shop in the food halls of one of the country's most prestigious locations – Mitsubishi Ginza.
Cronuts, DKAs, and Ginza-Only Desserts
Ansel's Omotesando bakery and cafe offers all his signature creations, like the Cronuts, Cookie Shots, and Frozen S'Mores. Lines out on the street are commonplace every day and every hour of the day (though it moves fast and typically the wait time is about 30 minutes or so).
Here at Ginza, the shop is designed for take-out only like the other vendors on the food hall floors. The menu offers half of Ansel's signature creations, including Cronuts and Cookie Shots. The other half of the menu features new items only sold at this Ginza location.
If you're a lover of Ansel's Cronuts (which are the real deal and nothing like the imitations who do poor justice to it), this is the place to go. There are no crazy long lines and Cronuts are typically still available even in the mid-to-afternoon.
Address & Hours
Dominique Ansel Bakery
B2 Mitsukoshi Ginza
4-6-16 Ginza, Chuo-ku, Tokyo
+81-6263-0309
10:30am to 8pm
---
Sign up for my newsletter on the sidebar for blog updates and my travel insider tips!