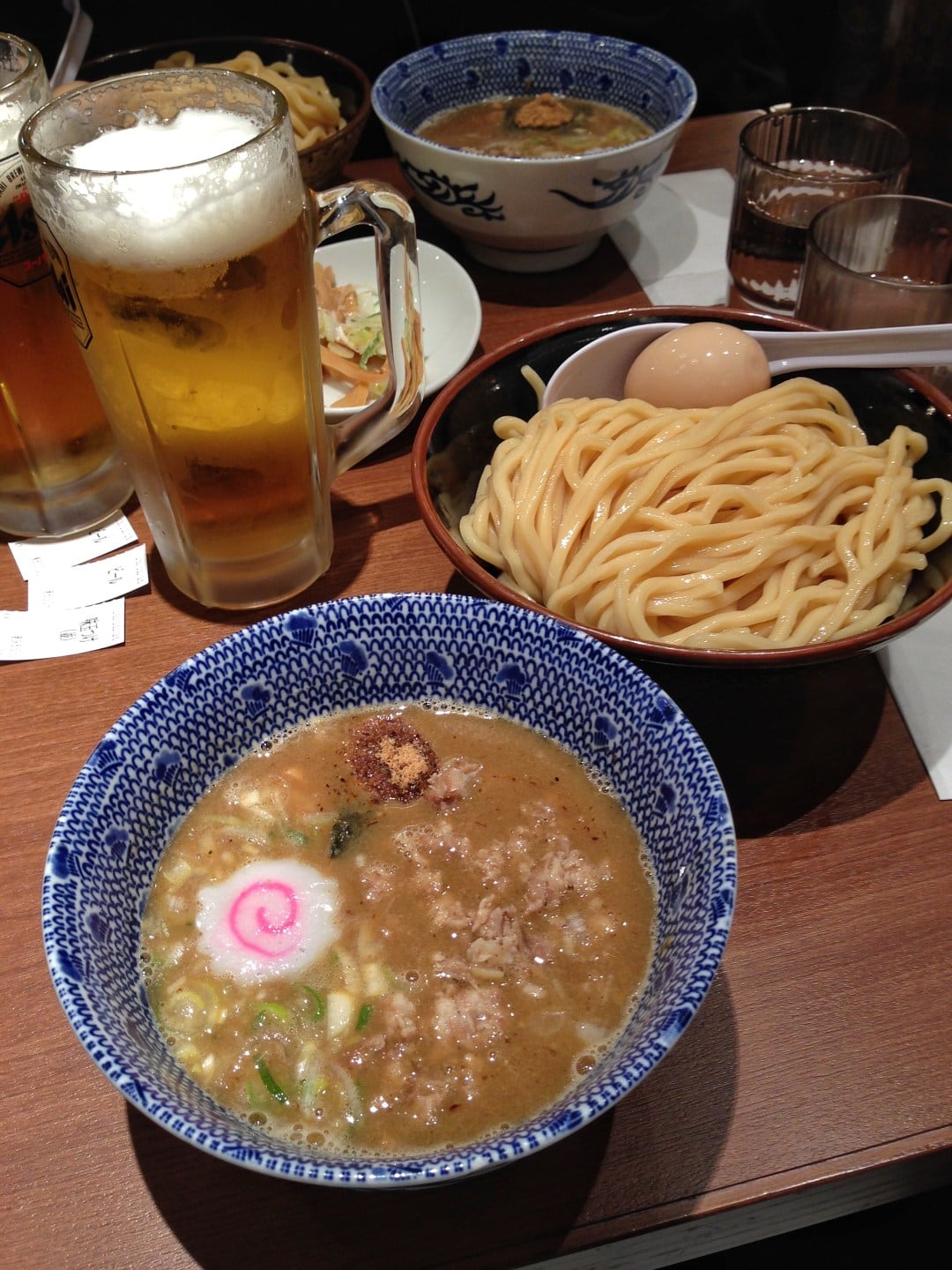 A Taste of Everything in Marunouchi
Marunouchi is Tokyo's financial district. That means some of the best restaurants in the city are located here to serve the corporate office workers and their clients. There is certainly no shortage of excellent eats in Marunouchi at all hours of the day.
Quick Bites in the Tokyo Station
Many countries in the world have their fast food culture overloaded with junk food. Japan has a "fast food" culture consisting of amazing sushi and comforting bowls of ramen. Real, quality, unprocessed food that is served and slurped up in minutes.
Classic Japanese Meals in Marunouchi
When in Japan, indulge in all the Japanese cuisine. In foreign countries, most Japanese restaurants tend to offer everything on the menu. In Japan, each Japanese restaurant specializes in one main area – for instance, ramen shops, tempura bars, yakitori restaurants, sukiyaki restaurants. And this is why eating in Japan is non-stop to attempt to eat in as many of these specialty restaurants as possible.
Western Favorites in Marunouchi
It is not only Japanese cuisine that is perfected in Japan, you can even have the most amazing international cuisines. Over the years, the Japanese have learned from the best cuisines and restaurants around the world and serve it to locals as everyday eats, including name-brand establishments like New York's Shake Shack.
Addresses & Hours
Standing Sushi
B1F Tokyo Station Ichibangai
1-9-1 Marunouchi, Chiyoda-ku, Tokyo
+81-3-3349-1739
Monday to Friday, 10:30am to 11pm
Saturday, Sunday, and Holidays, 10:30 am to 9:30pm
Walk-in only
Rokurinsha Ramen
Ramen Street, B1F Tokyo Station
1-9-1 Marunouchi, Chiyoda-ku, Tokyo
+81-3-3286-0166
7:30am to 11pm
Walk-in only
Tori-Kansuke
B2F Ootemori, Otemachi Tower
1-5-5 Otemachi, Chiyoda-ku, Tokyo
+81-3-6269-9596
Lunch, 11am to 4pm
Dinner, 5pm to 11pm
Closed Sundays
Reservations recommended
Moritaya
35F Marunouchi Building
2-4-1 Marunouchi, Chiyoda-ku, Tokyo
+81-3-5220-0029
Lunch, 11am to 3pm
Dinner, 5pm to 11pm (Last order 9:30pm)
Sundays and Holidays, 5pm to 10pm (Last order 8:30pm)
Reservations recommended
Shake Shack
Tokyo International Forum
3-5-1 Marunouchi, Chiyoda, Tokyo
11am to 10pm
Walk-in only
Serafina New York
B1F Palace Hotel Tokyo
1-1-1 Marunouchi, Chiyoda, Tokyo
+81-3-5220-5522
11am to 11pm
Reservations recommended
Echire Maison de Beurre
Marunouchi Brick Square
2-6-1 Marunouchi, Chiyoda-ku, Tokyo
+81-3-6269-9840
10am to 8pm
---
Sign up for my newsletter on the sidebar for blog updates and my travel insider tips!