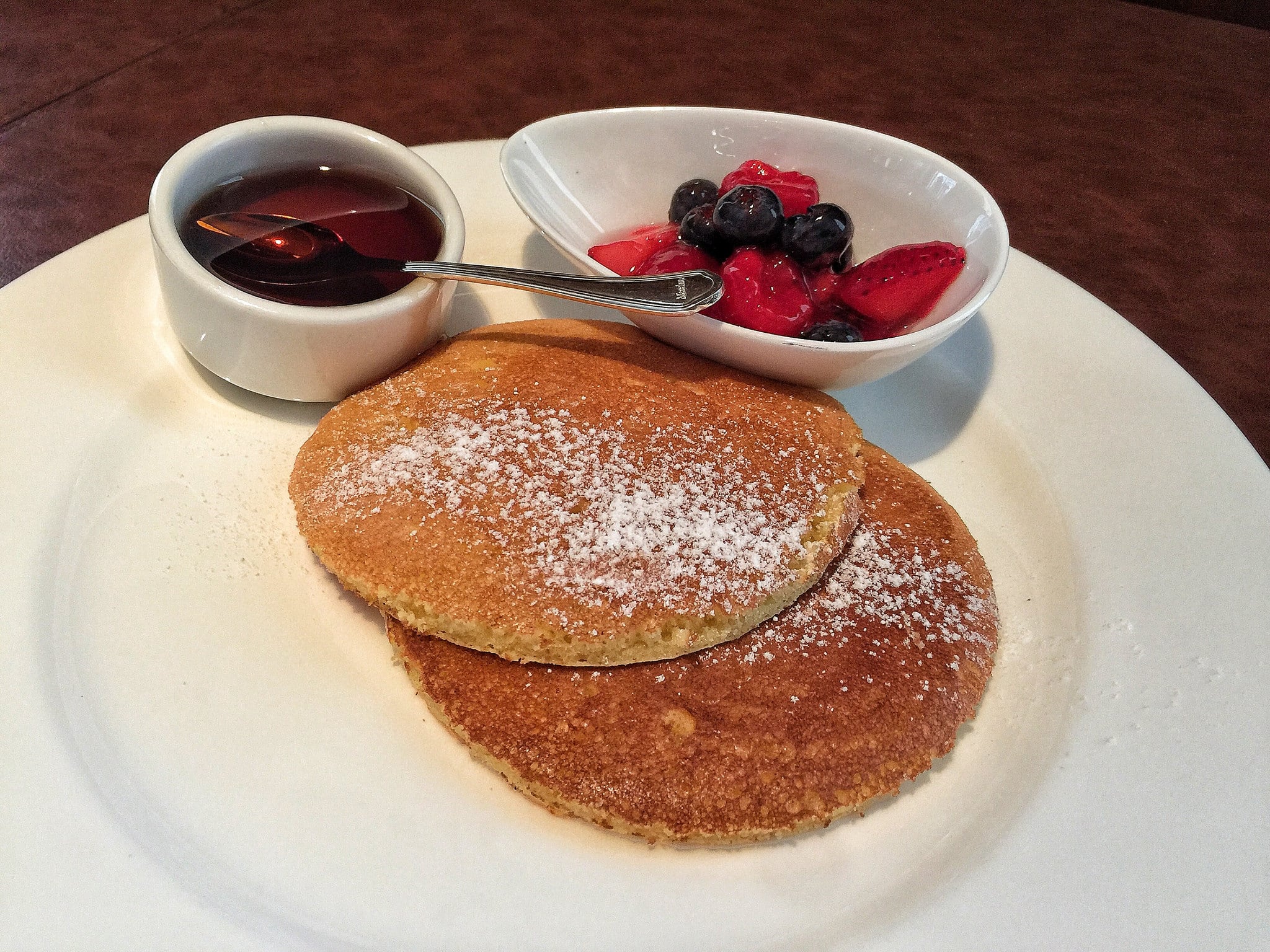 Breakfast, Lunch, and Dinner at the Clipper Lounge
When you are hungry for a splurge and a much-needed break from your healthier diets, head straight to the Clipper Lounge in Hong Kong. Here is a look into the lavish buffet served every day for breakfast, lunch, and dinner at the Clipper Lounge at the Mandarin Oriental Hong Kong:
Breakfast at the Clipper Lounge
Start your day with an amazing breakfast spread. The Clipper Lounge has an impressive selection of Chinese dim sum and a daily rotation of hot dishes, as well as a complete egg station and Western breakfast staples. The buffet also includes salads, cheeses, delis, fruits, and yogurts with fresh honey from the honeycomb plank.
Lunch at the Clipper Lounge
Lunch at the Clipper Lounge offers guests a Semi-Buffet experience. The buffet spread consists of cold dishes like sashimi, steamed seafood, and salads alongside soups, bread, and an assortment of desserts. If you want more, you can add an entree dish from the daily menu. On Sundays, there is a complete brunch buffet for those looking to enjoy the weekend.
Dinner at the Clipper Lounge
If you want a complete, high-quality buffet spread that includes appetizers, entrees, and dessert, feast at the Clipper Lounge for dinner. Aside from that amazing sushi and seafood selection, there are premium choices of Asian, Chinese, and Western entrees like whole steamed fish, Hainanese chicken, and a roast. Plus, dessert features Chinese and Western favorites plus an ice cream station.
Address & Hours
Clipper Lounge
Breakfast, 6:30am to 10:30am
Lunch (Monday to Saturday & Public Holidays), 12pm to 2pm
Dinner, 6:30pm to 10pm
Sunday Brunch, 12pm to 3pm
+852-2825-4007
Mandarin Oriental, Hong Kong
5 Connaught Road
Central, Hong Kong
+852-2522-0111
Book Your Stay
Agoda
Booking.com
Hotels.com
TripAdvisor
---
Disclaimer: This article contains affiliate links to hotel booking sites. With no additional cost to you, your bookings earn me a commission if you click on the links via my website – Thank you!
Sign up for my newsletter on the sidebar for blog updates and my travel insider tips!