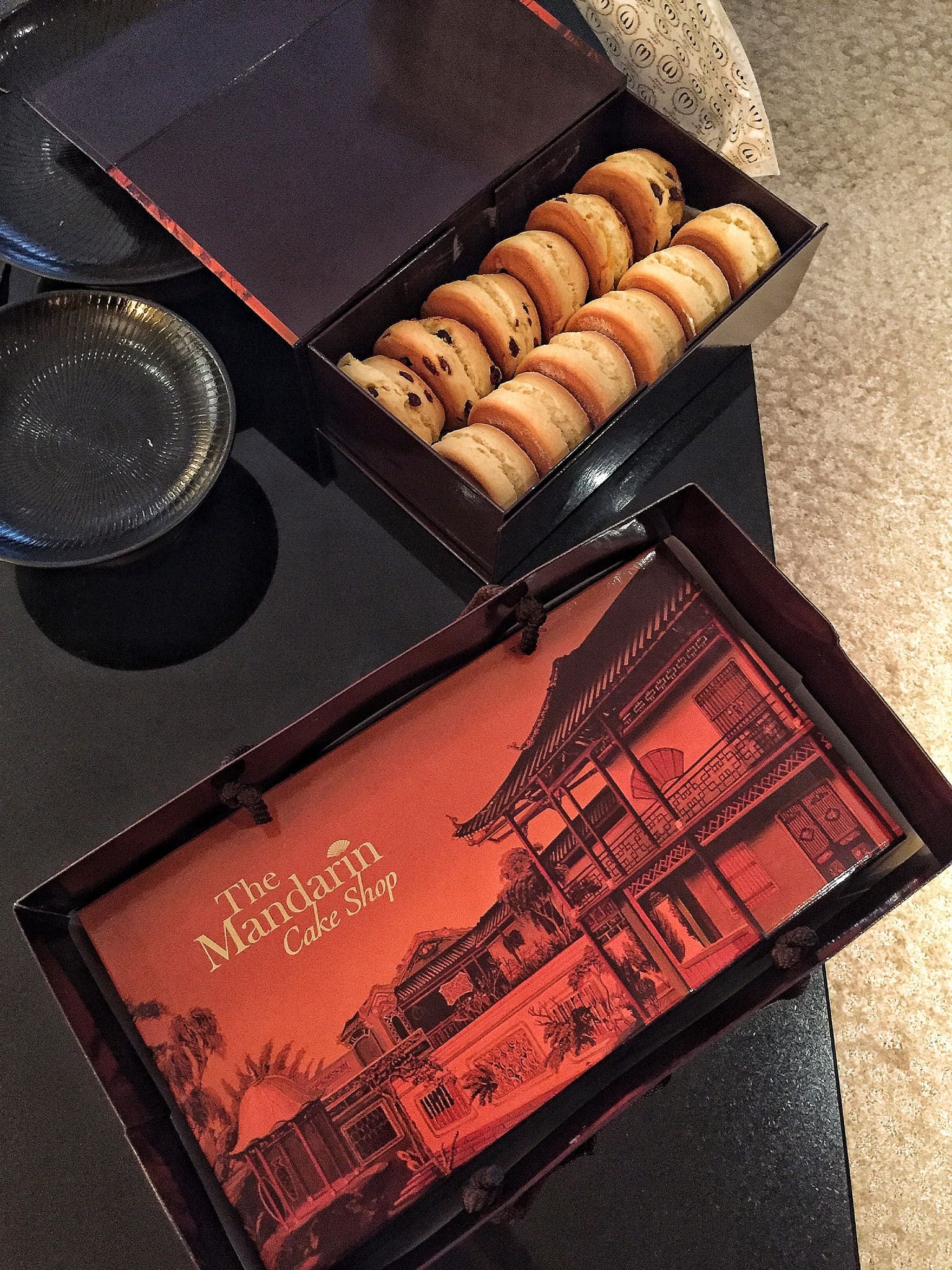 The Best of Mandarin Cake Shop in the Mandarin Oriental Hong Kong
The Mandarin Cake Shop located on the mezzanine level of the Mandarin Oriental Hong Kong offers locals, guest, and visitors the most premium selection of bakery products and more.
Today's Mandarin Cake Shop
The Mandarin Cake Shop has been a Hong Kong tradition since the 1970s. Today, the products are created by Chef Yves Matthey and his team. Chef Matthey received 2017's Pastry Chef of the Year award from the World Gourmet Summit Awards of Excellence.
At the cake shop, you can dine in, take away, and buy high-quality gifts for loved ones and colleagues. Choose from their premium selection of cakes, chocolates, bread, and pastries. It is also worth stopping by the shop to see the ever-changing display of cake sculptures.
Seasonal Specialties
Aside from the staple assortment of cakes, chocolates, and pastries, the Cake Shop offers seasonal specialties featuring both local and international treats. In January, there is the French King Cake. For Chinese New Year, there are assorted flavors of nian gao. For the Mid-Autumn festival, feast on mooncakes. And, for the holiday months, there are massive gift box meals featuring traditional roast turkeys and hams.
Best of the Mandarin Cake Shop
The Mandarin Cake Shop offers such an extensive menu of cakes, pastries, and more. After years of trying quite a number of products and take home boxes of personal favorites, here are the best of the Mandarin Cake Shop:
◦ XO Sauce
◦ Croissant
◦ Pain au Chocolate
◦ Muffins – Chocolate & Blueberry
◦ Scones – Plain and Raisin
◦ Portuguese Egg Tarts
Address & Hours
The Mandarin Cake Shop
Monday to Saturday, 8am to 8pm
Sunday & Holidays, 8am to 7pm
+852-2825-4008
Book Your Stay
Mandarin Oriental, Hong Kong
5 Connaught Road
Central, Hong Kong
+852-2522-0111
Agoda
Booking.com
Hotels.com
TripAdvisor
---
Disclaimer: This article contains affiliate links to hotel booking sites. With no additional cost to you, your bookings earn me a commission if you click on the links via my website – Thank you!
Sign up for my newsletter on the sidebar for blog updates and my travel insider tips!