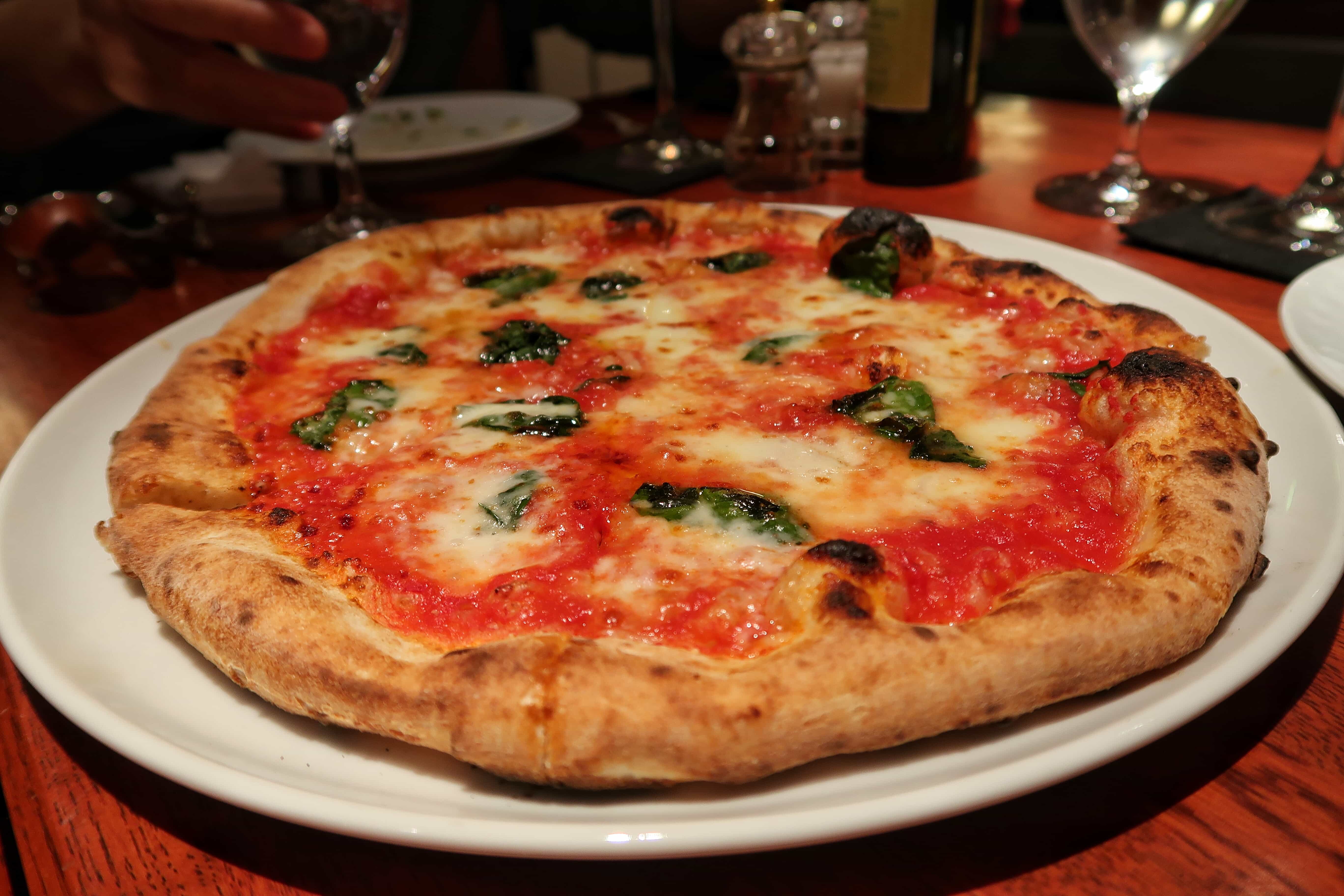 Best Pizza in Osaka (and learn about Vera Pizza Napoletana in Japan)
While the most-talked-about pizza places in Japan, like PST, are now from chefs who haven't even been to Italy (rather, they learned from their master chefs and now they create their own interpretation for the Japanese market), it is important to taste and honor those pizza places in Japan that have proudly earned the Italian certification to make a truly authentic Napoletana pizza.
The Popularity of Napoletana-Certified Pizzas in Japan
The Associazione Vera Pizza Napoletana is a strict certification honoring pizza artisans and restaurants who follow the exact requirements to make a true and authentic Naples-style pizza.
Qualifications include a specific flour with exact pH levels and density, a precise measurement of the dough's base, exact garnishes with only approved ingredients, a wood-fired oven, and minimum temperatures of 485 C, or 905 F.
Today, Italy has over 200 Vera Pizza Napoletana certified restaurants, the US about 85, and Japan comes in third with 67.
Best Pizza in Osaka
In Osaka, you can enjoy some of the best pizzas in the world at Echi Ponte Vecchio a Osaka. Located at Lucua department store at the JR Osaka Station, the restaurant proudly has the world's first wood-fired oven in a train station building.
Echi Ponte Vecchio serves its pizzas with simplicity, affordablility, and speed in a casual everyday atmosphere. They take into account the train station location as the locals are likely there for a quick meal before heading home on the train.
The menu offers classic choices of pizza as well as pasta. For the local preferences, the restaurant also showcases fresh, seasonal ingredients such as winter mushrooms as pizza toppings.
Why is it the best pizza in Osaka? Because of this relaxed, non-pretentious atmosphere, the easy-to-access location at the station, and most of all the taste, texture, and execution of the pizza itself. The tomato sauce is perfectly cooked with no acidity, the dough is perfectly cooked throughout the pie, and the crust has that heavenly pillowy, chewiness. Perfection.
Food Pictures from Echi Ponte Vecchio a Osaka
Address & Hours
Echi Ponte Vecchio a Osaka
10F Lucua JR Osaka Station
3-1-3 Umeda, Kita-Ku, Osaka
+81-6-6485-7745
11am to 3pm and 5pm to 10pm
---
Sign up for my newsletter on the sidebar for blog updates and my travel insider tips!