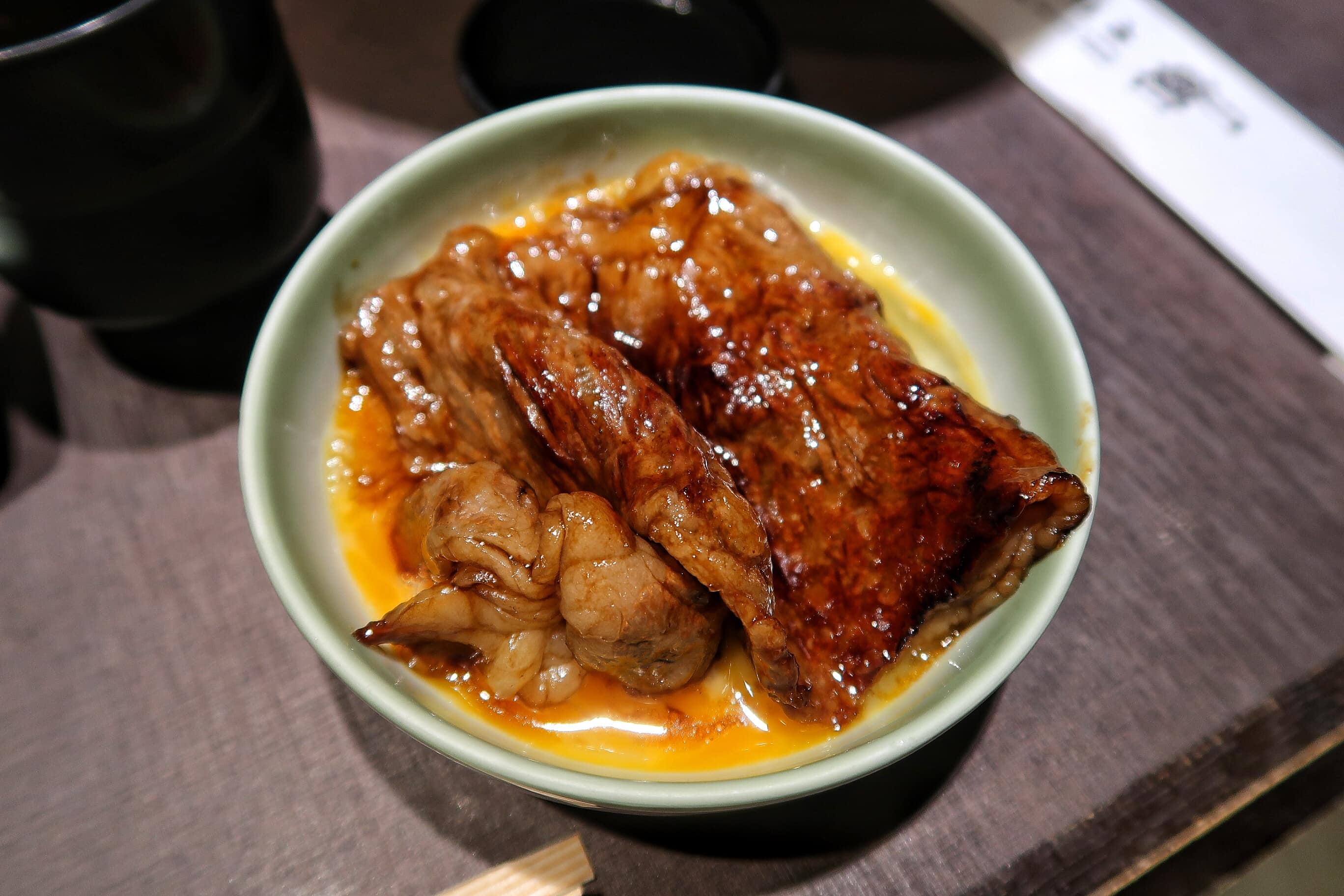 High-End Sukiyaki for Locals, and Tourists
Sukiyaki is one of the must-have meals when visiting Japan. If you are going to splurge on a meal, you should make sure you go to a high-quality restaurant to guarantee a great dining experience. For sukiyaki, Moritaya is definitely one the best restaurants in Japan that is absolutely worth the price.
The History of Moritaya in Kyoto
Not only is Moritaya one of the best sukiyaki restaurants in Japan, but it is also the first beef specialty rest arrant in Kyoto.
Moritaya originally opened in 1869 as a beef butcher, then the restaurant. The high-end restaurant has a history of serving the imperial family, high-ranking military officers.
Since 1975 Moritaya continues to only serve beef from their own farm in Tanba in northern Kyoto. This ensures the restaurant consistently serves the finest quality of kuroge wagyu, Japanese black beef.
Today, it is accessible for all locals and tourists in Kyoto, Osaka, and Tokyo.
Moritaya Review & Dining Experience
Moritaya serves its top selection of beef in a simple preparation to truly enjoy the taste of the beef as the marbling melts in your mouth.
The restaurant offers 4 styles of beef preparation: sukiyaki, shabu-shabu (cooked in boiling water with vegetables), oiru-yaki (oil-broiled beef), and steaks. While you may be tempted with the others, stick to the origins and specialty of Moritaya – sukiyaki.
The Moritaya sukiyaki consists of Wagyu Kyoto beef, grilled tofu and vegetables that are cooked in a cast iron pan at the table with warishita soy sauce (using a secret family recipe) and sugar. The beef, tofu, and vegetables are dipped in beaten raw egg with every bite. The whole experience is magical because of that melt-in-your-mouth premium quality beef.
Read more about the differences between Tokyo's style of sukiyaki vs. Kansai's style of sukiyaki here: Kansai versus Kanto – Unraveling the Rivalry
Photos of Sukiyaki in Moritaya
Moritaya Branches in Japan & Hours
Kyoto Shijo Inokuma Main Branch
Shijo-agaru, Inokuma-dori
Nakagyo-ku, Kyoto
+81-75-842-0298
Su nday to Friday, 11:30am to 2:30pm and 5pm to 9pm
Saturday, 11:30am 2:30pm and 5pm to 10pm
Kyoto Kiyamachi Branch
Sanjo-agaru, Kiyamachi-dori
Nakagyo-ku, Kyoto
+81-75-231-5118
Monday to Friday, 11:30am to 2:30pm and 5pm to 10pm
Saturday, Sunday, Holidays, 11:30am to 2:30pm and 4pm to 10pm
JR Kyoto Station
11F Isetan, Kyoto Station
+81-75-365-7788
Monday to Sunday 11am to 3:45pm and 4pm to 9pm
JR Osaka Station Branch
10F Lucua 1100
3-1-3 Umeda, Kita-ku, Osaka
+81-6-6341-1029
11am to 4pm and 6pm to 10pm
Tokyo Marunouchi Branch
35F Marunouchi Building
2-4-1 Marunouchi, Chiyoda-ku, Tokyo
+81-3-5220-0029
Monday to Saturday, 11am to 2pm and 5pm to 9:30pm
Sunday and Holidays, 5pm to 8:30pm
---
Sign up for my newsletter on the sidebar for blog updates and my travel insider tips!