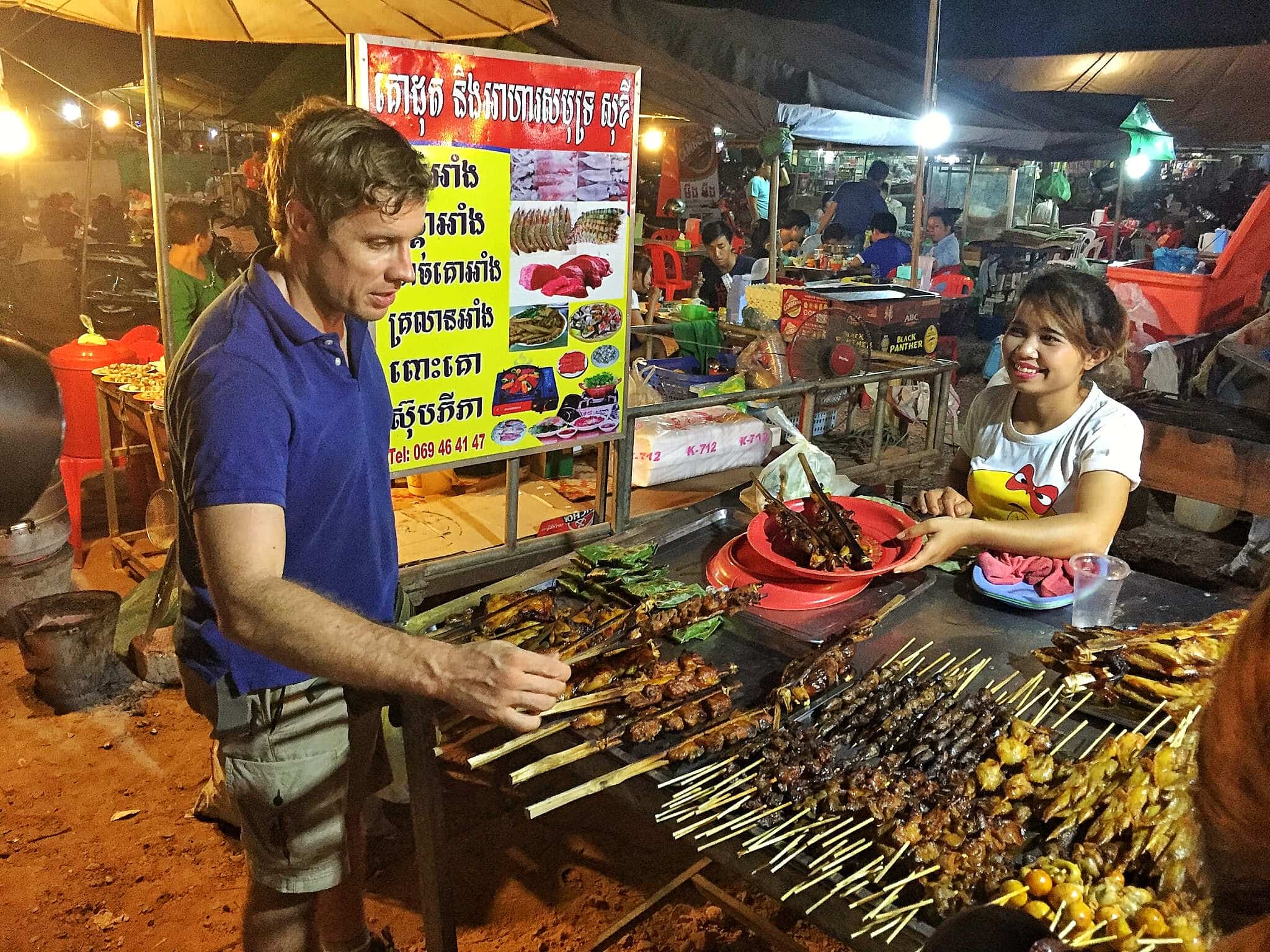 Eating and learning about Cambodian & Khmer cuisines
Cambodia and Siem Reap are most known for Angkor Wat and the epic temples representing the country's history.
The cuisine also shares of the past with indigenous Khmer roots and with influences from France, China, Vietnam, and Thailand.
If you are unfamiliar with Cambodian and Khmer dishes and visit Siem Reap for the first time, a food tour must be first on your itinerary.
Siem Reap Food Tours
Siem Reap Food Tours is an excellent option for tourists.
Steven Halcrow, a Scottish chef, and Lina Goldberg, a food and travel writer, are two expats in Siem Reap sharing the tastes of the city. You have an option of a morning tour or an evening tour, both with visits to markets and local restaurants.
Over the years, Steven has developed a camaraderie with locals as seen in his interactions and growing command of the Khmer language. As he is an expat, tourists feel as though they are traveling with a fellow food-loving friend and not a disconnected guide.
You are taken to local restaurants that are out of reach for typical tourists. Steven assures guests of safe eating through his food knowledge, research, and experience. Plus, with the option of Cambodian beers at every stop, there really should be no worry about getting sick.
And for the true local way of eating, the evening tour concludes at the night market for a feast of barbecue, fruits, and desserts.
For those who seek to learn about everyday Khmer and Cambodian cuisine, Siem Reap Food Tours is the perfect food adventure.
Click here for TripAdvisor reviews and photos of Siem Reap Food Tours
Siem Reap Food Tours
Online reservations required
http://www.siemreapfoodtours.com/
---
Sign up to my newsletter on the sidebar for blog updates and my travel insider tips!