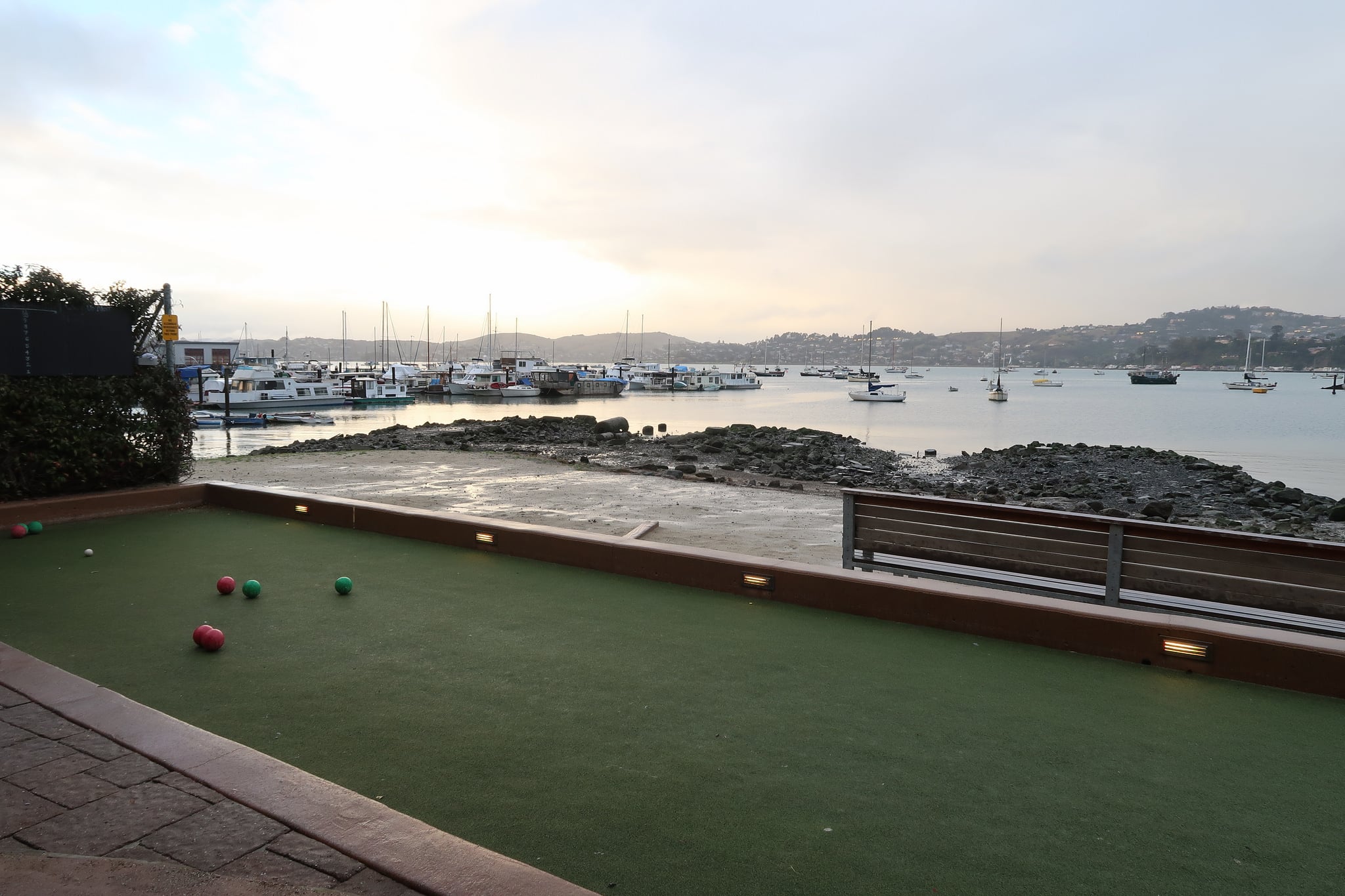 4 Bars in Sausalito to Drink like a Local
If you catch the gorgeous blue sky weather of Sausalito, you must have at least one drink while soaking in the scenery. Here are 4 bars in Sausalito with epic views and to drink like a local in town:
Barrel House Tavern
In the former ferry terminal, Barrel House Tavern has some of the best views along Sausalito's waterfront. With a cool bar, floor-to-ceiling windows for indoor seats, and a fun outdoor balcony to sip your drinks, this is a must-visit bar when in town.
660 Bridgeway
+1-415-729-9593
Monday to Friday, 11:30am to 9pm
Saturday and Sunday, 11am to 9pm
Bar Bocce
If you are looking to enjoy the cool Sausalito air, head to Bar Bocce for outdoor seating, a warm fire pit, and a bocce ball court along the shores. You can even order hot alcoholic drinks and sourdough crust pizzas while sitting inside or outside. This is a great place to enjoy the sunset and the views of the locals' boats on the waterfront.
1250 Bridgeway
+1-415-331-0555
Monday to Friday, 11:30am to 10pm
Saturday and Sunday, 11am to 10pm
No Name Bar
If you want to a late night out in Sausalito, there are limited choices. No Name Bar is the place to go for amateur jazz and the take in the local drinking scene in the middle of town. Note, the bar is cash only so be sure the head the bank nearby to come prepared.
757 Bridgeway
+1-415-332-1392
Daily, 11am to 2am
Smitty's
If you are the dive bar type or you are looking for a sports bar, head further into town to Smitty's. You will find the classic bar favorites like shuffleboard, pool, pinball, and darts as well as several TVs playing live games.
214 Caledonia St
+1-415-332-2637
Daily, 10am to 2am
---
Sign up for my newsletter on the sidebar for blog updates and my travel insider tips!