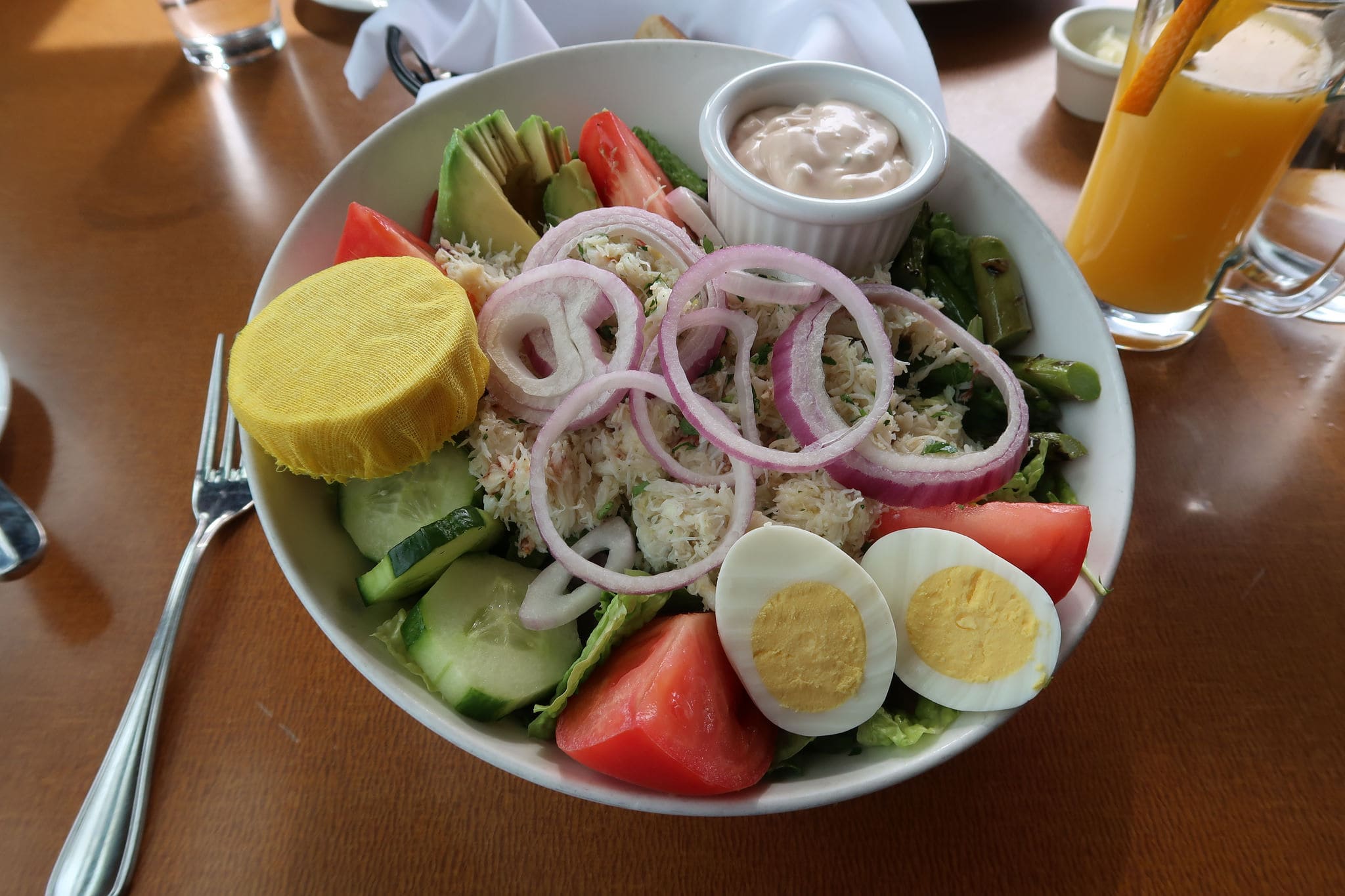 5 Best Restaurants in Sausalito for Lunch
If you sleep in and miss breakfast, or you simply visit Sausalito for the day, you must at least have lunch along the waterfront. Here are 5 of the best restaurants in Sausalito for lunch:
Scoma's of Sausalito
For a taste of old-school Sausalito, head to Scoma's of Sausalito in the famous blue building on the water. Locals and tourists go for the views and Italian-stye cuisine serving the region's famous seasonal seafood like Dungeness crabs, cioppino, and more.
588 Bridgeway
+1-415-332-9551
Monday, Thursday, 11:30 am to 9pm
Friday, 11:30am to 10pm
Saturday, 11am to 10pm
Sunday, 11am to 9pm
Closed Tuesday and Wednesday
Napa Valley Burger Company
Napa Valley Burger Company has been serving gourmet burgers and amazing wines since 2012 inside the oldest brick building in Sausalito which was built in 1885. The decor preserves that historic atmosphere.
670 Bridgeway
+1-415-332-1454
Daily, 11:30am to 6pm
Joinery
If great beer, roast chicken, and waterfront views are your preference, Joinery is your place. The former warehouse space is now a beer hall and rotisserie serving roast chicken, burgers, sausages and more. You can choose the outdoor picnic tables along the waterfront or the inside communal tables inside the beer hall.
300 Turney St
+1-415-766-8999
Sunday to Thursday, 11am to 8pm
Friday and Saturday, 11am to 9pm
Le Garage
If French bistro-style cuisine is your craving, head to Le Garage. This convert repair shop is now a relaxed casual restaurant with views of the waterfront and yachts. You can come for brunch, lunch, or dinner.
85 Liberty Ship Way, Ste. 109
+1-415-332-5625
Monday to Friday, 11:30am to 9:30pm
Saturday and Sunday, 10am to 2:30pm and 5:30pm to 9:30pm
Fish.
For classic seafood dishes along the waterfront, head out to Fish. The seafood shack serves the freshest seafood with both indoor and outdoor tables. Note, the restaurant is cash only – so come prepared.
350 Harbor Dr
+1-415-331-3474
Daily, 11:30am to 8:30pm
---
Sign up for my newsletter on the sidebar for blog updates and my travel insider tips!