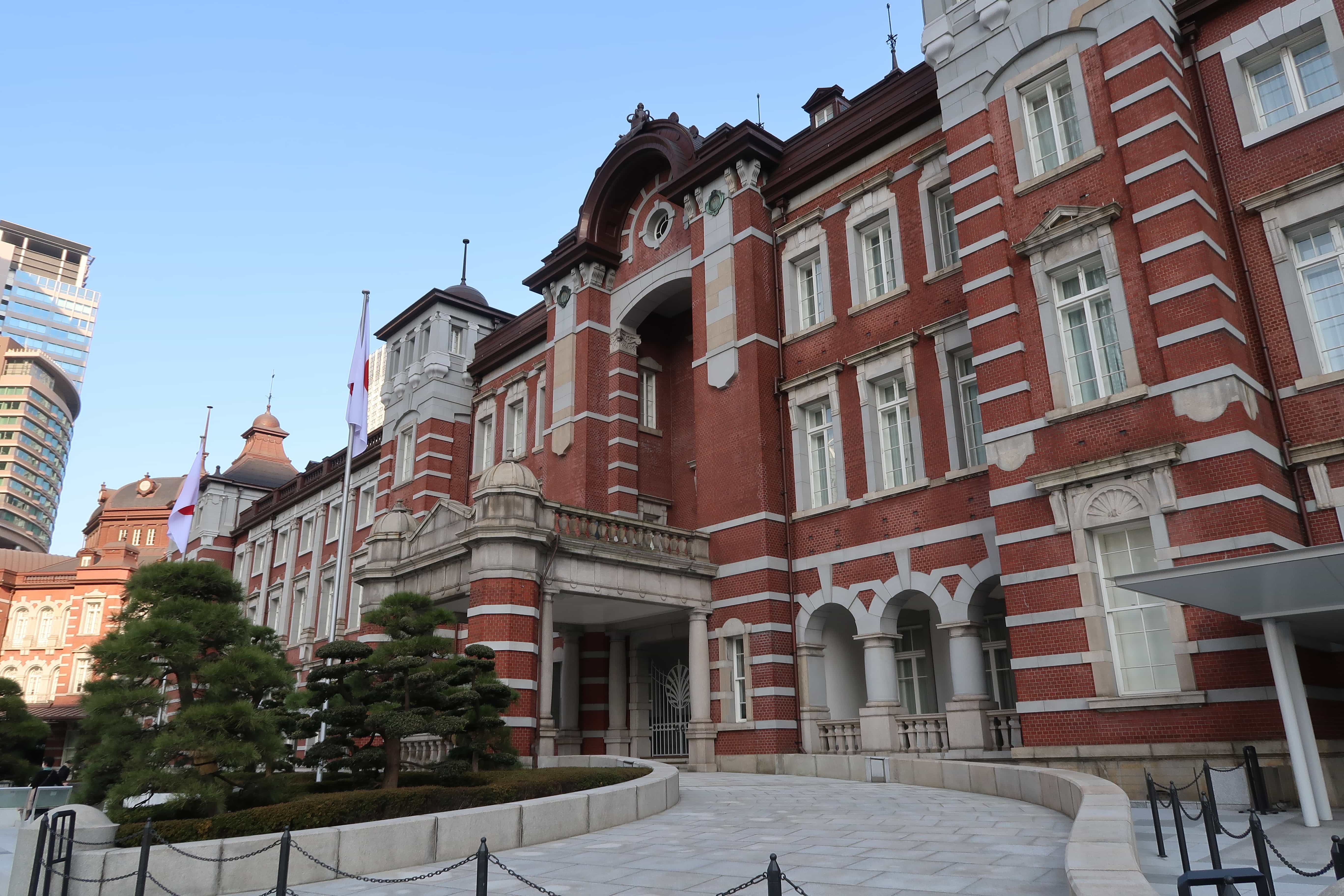 Tokyo Station: More than just Trains
Tokyo Station is the capital's central hub for subways, trains, and bullet trains. But that's not all. It is also a food-centric destination with amazing restaurants, gourmet shops, and food stalls that can keep you drooling all day long. Here are 6 places for food-obsessed travelers in Tokyo Station:
1. Ramen Street
The number one food highlight in Tokyo Station has to be Ramen Street. In one condensed "street" lies 8 popular ramen shops from around the country, including the famous Rokunrinsha's tsukemen. Read about Ramen Street in Tokyo Station here and here.
11am to 10:30pm (exact times depend on specific ramen shop)
2. Food Heaven in Daimaru
Tokyo Station's Daimaru is a must visit because of their amazing depachika. On the first floor are the dessert and snacks. Here you can buy delicious baumkuchen, seasonal and monthly desserts, and line up for NYC Sand – the most popular food stall with a never-ending line to buy boxes of these caramel sandwich cookies. Then, on the basement floor is the grocery side where you can buy gorgeous-looking produce, seafood, and meat. On the other end of the basement are the savory food stalls for bento boxes for your train ride or for take-away meals to bring home.
10am to 8pm
3. Standing Sushi
You have to eat sushi when in Japan. But, that does not mean you have to splurge at the high-end sushi restaurants that have massive hype and media coverage. If you want a quick stop for fresh, quality sushi, Standing Sushi Bar in the Tokyo Station is the perfect lunch or mid-day snack. There are two locations, one near Ramen Street, and a newer one in the Marunouchi Underground. The latter has a more relaxed and more local feel. Read more about Standing Sushi Bar here.
10:30am to 11pm, Monday to Friday
10:30am to 9:30pm, Saturday and Sunday
4. Eataly
Italian food fans must check out Eataly at Tokyo Station. The newly reopened Italy is now a food market featuring stalls for dessert, pizza, pasta, focaccia, and a sit-down restaurant – much like the Eataly in Italy and in the U.S. You can also buy Italian products to bring home, such as wines, olive oils, cheeses, and panettone.
7am to 11pm
5. Yakitori in Otemachi
If you want to eat like a local in Japan, you must experience a yakitori dinner. There are the casual joints by the train stations full of smoke from the grill and from the customers' cigarettes. There are also the higher end restaurants like Birdland (which branches in Ginza and Marunouchi) and Tori Kansuke near the Otemachi Station. Read more about yakitori and where to have it near Tokyo Station here.
6. Beers in Kitchen Street
When you are on vacation, you can stop for a refreshing beer at any time of the day. If you are in Tokyo Station and want to taste local draft beers, head to Yebisu Bar in Tokyo Station's Kitchen Street. You can taste their classic menu of beers as well as beer cocktails.
11am to 11pm
Read more Foodicles articles about Tokyo Station
Explore Tokyo Station Without a Train Ticket
Travel Goals: Ramen Street Goals at Tokyo Station
Travel Goals Continued – Ramen Street at Tokyo Station
Lining Up for the Famous Tsukemen in Tokyo Station
Best Affordable Sushi in Tokyo: Standing Sushi Bar
Comparing Tokyo Station's 2 Standing Sushi Locations
Dining at the Newly Expanded Eataly in Tokyo Station
All About Eataly in Tokyo Station
NYC Sand in Tokyo Station: Lining Up & Taste Testing the Cookies
A Review of Oakwood Premier Tokyo

---
Sign up for my newsletter on the sidebar for blog updates and my travel insider tips!