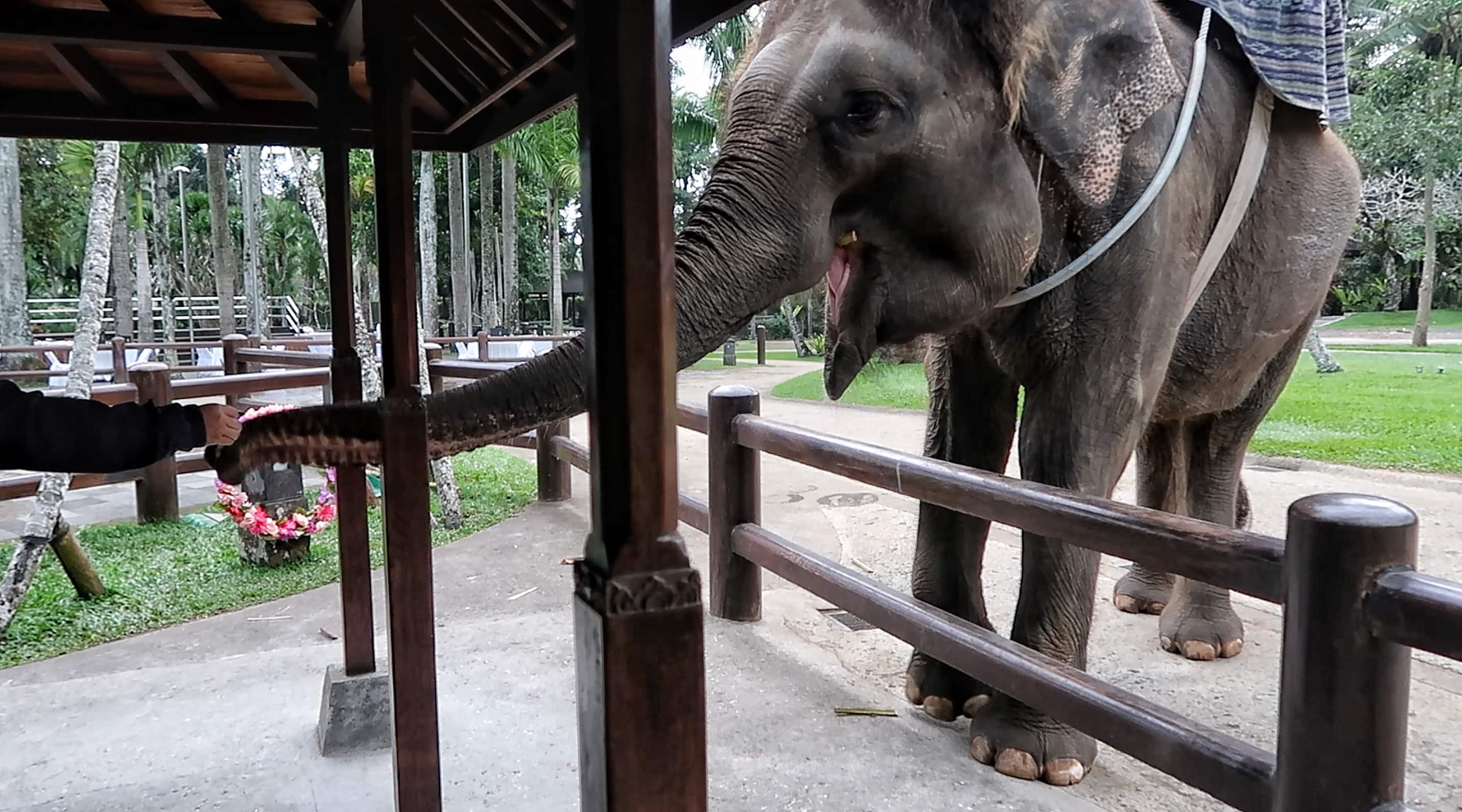 Elephant Safari Park and Bali Safari & Marine Park
In the north of Ubud, visitors to Bali can touch, feed, and ride one of the world's most gentle giants – elephants. Not all zoos and animal parks are operated properly. You must do your research to ensure the practices are legal and actually care for the animals.

In Bali, your best two choices are the Elephant Safari Park and the Bali Safari & Marine Park. In the former, it is a complete elephant experience; and in the latter, you have a full variety of animals. If you have time, both are highly recommended.
Elephant Safari Park
The Elephant Safari Park opened in 2000 and it is the only dedicated elephant rescue park in Bali. Elephants roam the gardens day and night comfortably and happily. This is a popular destination for tourists and even celebrities seeking an elephant sanctuary where the animals are properly treated and cared. You can even stay overnight in the lodges overlooking the park.
To book a tour, you can ask your hotel concierge for assistance or book directly with Bali Adventure Tours who manages the park's activities.
Night Safari Itinerary
You can tour the park in an afternoon adventure or in a night safari setting. The night safari allows you to explore more of Ubud and its surroundings during the day with a proper lunch and then ending with a full night of adventure. For $135 USD, you will feed elephants, watch their talent show, ride elephants, and have a generous buffet dinner to conclude the night. Plus, the price includes a private driver picking you up and dropping you off at your hotel.
Address, Hours & Book Your Stay
Elephant Safari Park & Lodge
Jalan Elephant Park Taro
Taro Village, Tegallalang, Ubud Bali
+62-361-721-480
Book your stay at The Chedi Club Tanah Gajah Ubud via:
Agoda
Booking.com
Hotels.com
TripAdvisor
---
Sign up for my newsletter on the sidebar for blog updates and my travel insider tips!