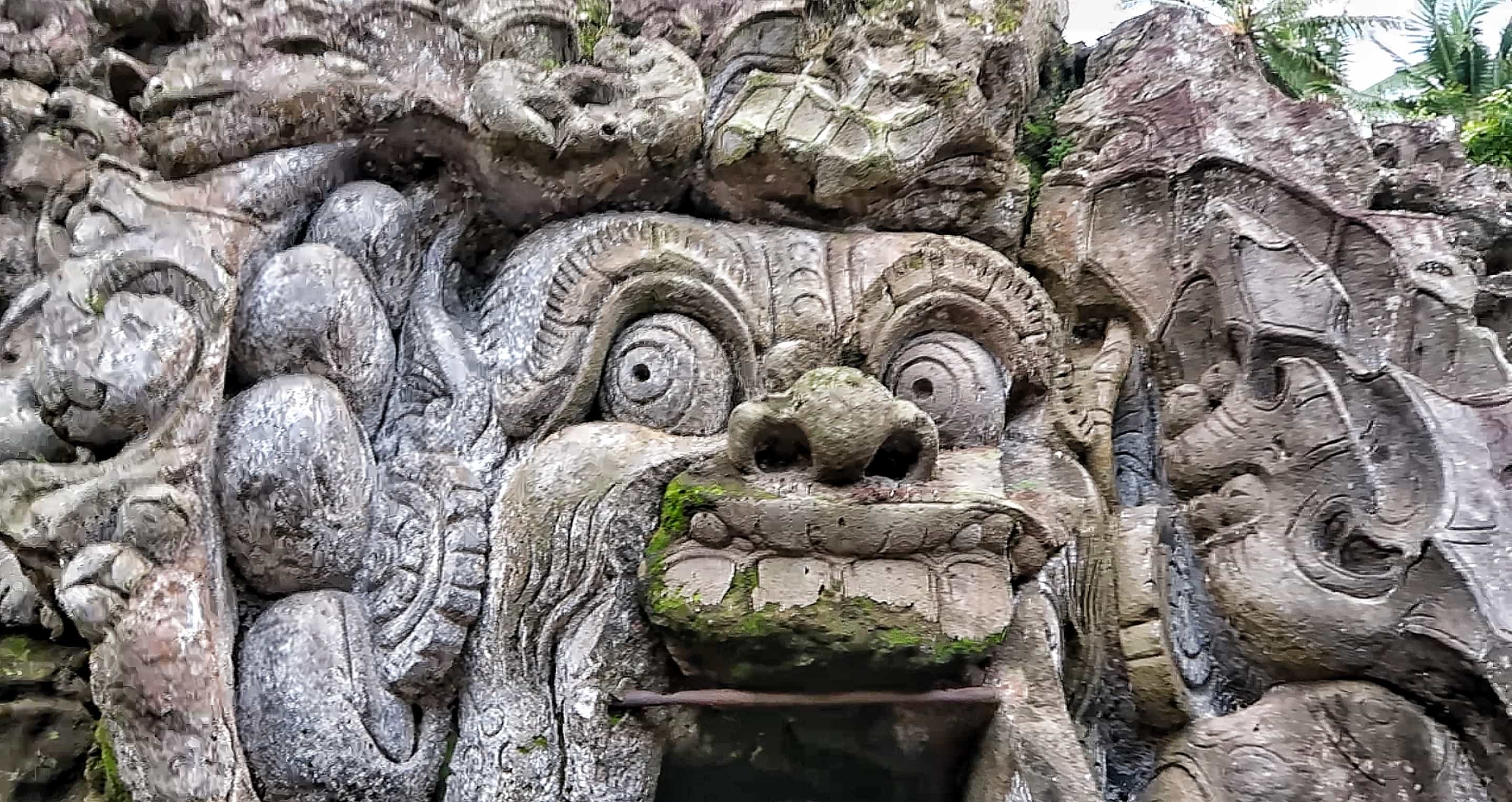 One of the Must-See Sites in Ubud
Goa Gajah, translated as "Elephant Cave", is an archaeological site built as a spiritual place for meditation to the Hindu gods (Ganesha, Shiva, and more). This UNESCO World Heritage candidate for its cultural representation is a must visit when in Ubud.
About the Elephant Cave
Goa Gajah, or the Elephant Cave, has conflicting theories about its foundation being built in the 8th century, 9th century, 11th century, or even in the 14th century. The Dutch colonizers excavated the bathing pool in 1954, discovering Hindu statues built at waterspouts inside the bathing temple.
Today, visitors can walk down the steep, stone steps through the relic-filled courtyard, admire the rock-wall carvings, and explore the meditation cave, bathing pools, and fountains. Further past the temples, the site extends along a hillside where two small streams meet at a river junction. Take a quiet moment to bask in the steep jungle-like gardens which eventually walk out onto rice terraces.
Information to Know Before Visiting
Goa Gajah is a popular tourist destination for large groups and solo travelers. The site opens daily from 8am to 4pm, and it is best the go in the morning or about an hour before closing to avoid masses of crowds.
All guests are required to clothing over your knees; otherwise, you must wear a sarong. Vendors near the parking lot will try to convince you to buy theirs. Don't be fooled. You can rent sarongs when you purchase your entrance ticket (currently priced at 15,00 rupiah per person, about $1 USD).
Address & Hours
Goa Gajah
Bedulu Village
Jalan Raya Goa Gajah
Blahbatuh, Gianyar
8am to 4pm
---
Sign up for my newsletter on the sidebar for blog updates and my travel insider tips!