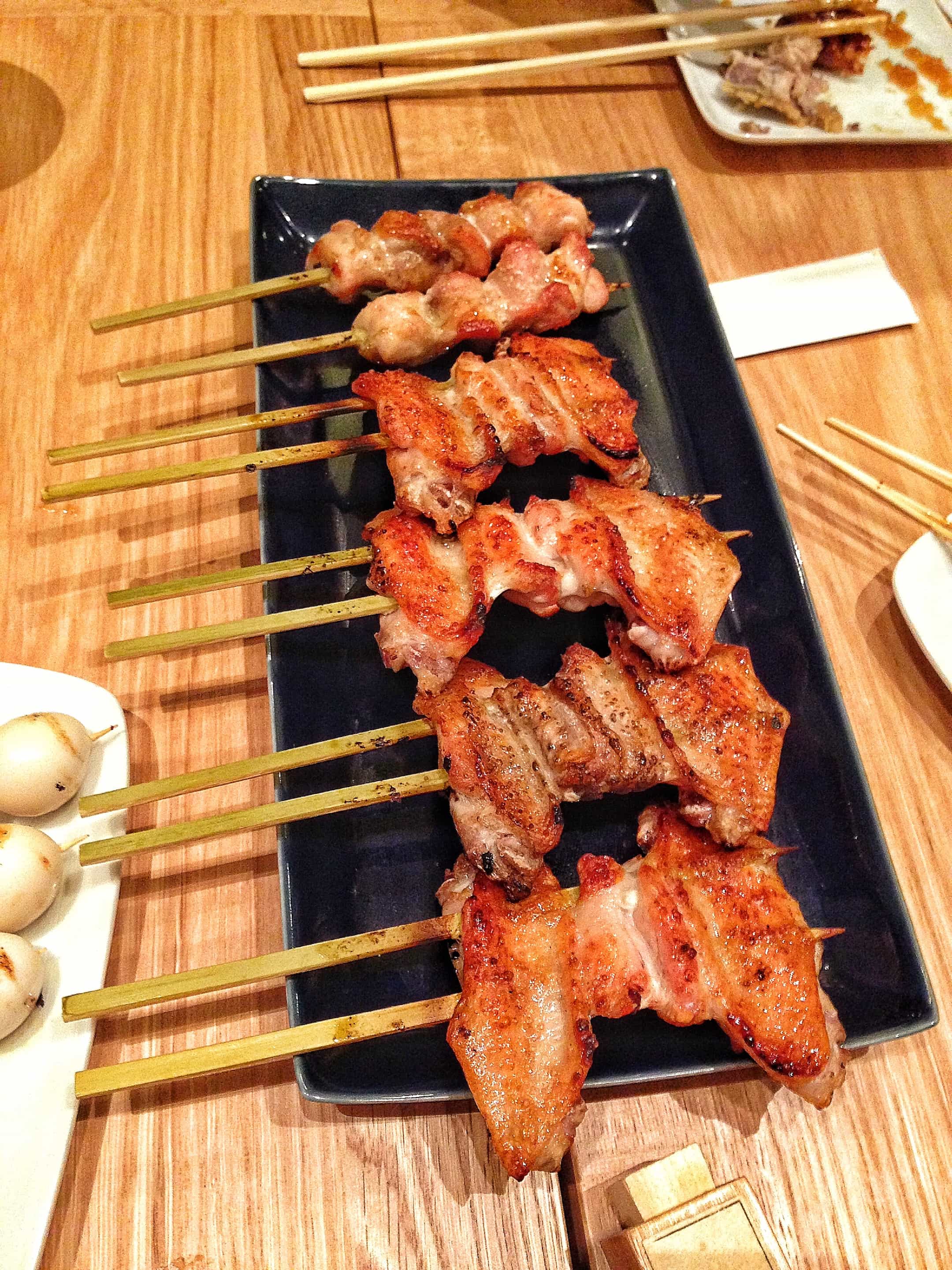 Yakitori in the Financial District
Marunouchi, Tokyo's financial district, overflows with speed walking locals commuting to and from work. In order to keep up with the area, many of the restaurants are of a higher quality for this business crowd.
As a result, the competition creates an abundance of excellent restaurants of all cuisines.
Connected to the Otemachi Station in the Otemachi Tower, Ootemori has a variety of dining choices that are contemporary and approachable at the same time.
Tori-Kansuke
Tori-Kansuke is an attractive example of a yakitori restaurant with an upscale, yet casual atmosphere for the work crowd.
Unlike the traditional yakitori settings, Tori-Kansuke serves classic yakitori skewers and seasonal kamameshi rice pots in a well-light, clean, modern environment.
The establishment also promotes its wine selection, craft beers, and sakes and sochu list. Every drink pairs perfectly with the grilled bites.
Without sacrificing the classic grilled taste, the yakitori experience is successfully modernized with higher quality in an upscale setting that is perfect for the financial district crowd.
Tori-Kansuke
Otemachi Tower
Ootemori
B2F
1-5-5 Otemachi
Chiyoda-ku
Tokyo
+81-3-6269-9596
Lunch, 11am to 4pm
Dinner, 5pm to 11pm
---
Sign up to my newsletter on the sidebar for blog updates and my travel insider tips!