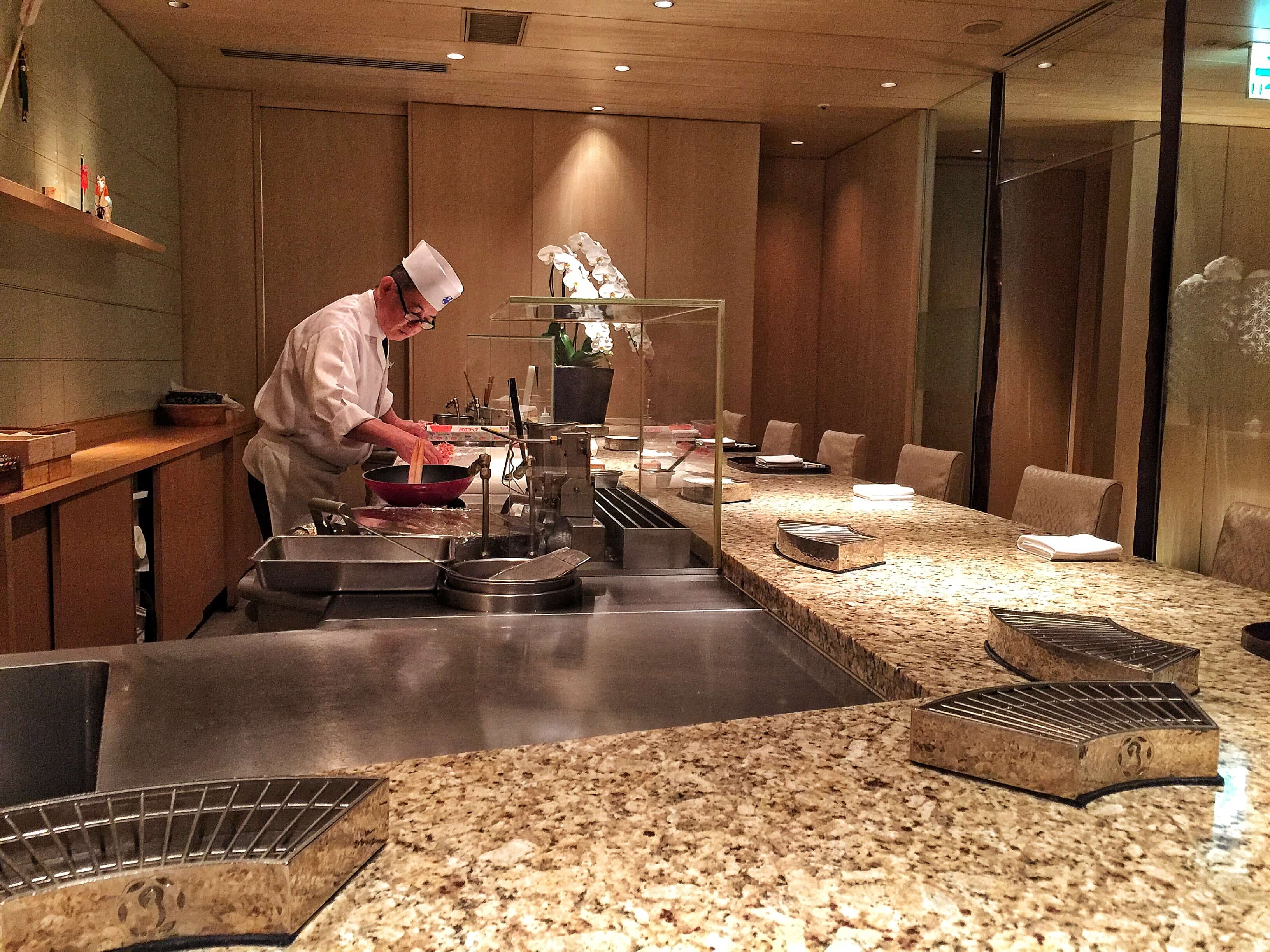 The Tempura Bar
Tempura bars present a Japanese experience which can be enjoyed in a range of settings from casual to refined, fine dining.
At The Peninsula Tokyo in Ginza, the tempura bar offers a sophisticated feast in a  contemporary, yet simple Japanese setting.
Kyoto Tsuruya at The Peninsula Tokyo
The restaurant, Kyoto Tsuruya, is the sister establishment to the famous Kyoto guesthouse that serves kaiseki cuisine for which they have received top marks of three Michelin stars. It seems only natural, as they are known for serving the world's VIPs including Queen Elizabeth and other royalty and heads of state.
The Tokyo restaurant in the basement level of The Peninsula Hotel has a choice of kaiseki dining or the tempura bar.
The Kappo-Stye Experience
The bar is a wrap-around open kitchen allowing guests to enjoy front-row seats to watch the master chef prepare, freshly fry, and present the tempura. Each premium piece is local and seasonal for absolute freshness.
The chef paces his cooking according to the diner's individual eating pace.
The final main course, which stands out from other tempura bars, is a rice bowl with your choice of steamed rice or fried rice with tempura on the side or mixed inside.
The tempura bar at The Peninsula Tokyo is truly a luxurious experience for all your senses.
The Peninsula Tokyo
Kyoto Tsuruya
B1F
1-8-1 Yurakucho
Chiyoda-ku
Tokyo
+81-3-6270-2715
tsuruyaptk@peninsula.com
Lunch, 11:30am to 2:30pm
Dinner, 6pm to 9:30pm
Book your stay via Agoda at The Peninsula Tokyo
Book your stay via Booking.com at The Peninsula Tokyo
Book your stay via Hotels.com at The Peninsula Tokyo
Book your stay via TripAdvisor at The Peninsula Tokyo
---
Sign up to my newsletter on the sidebar for blog updates and my travel insider tips!