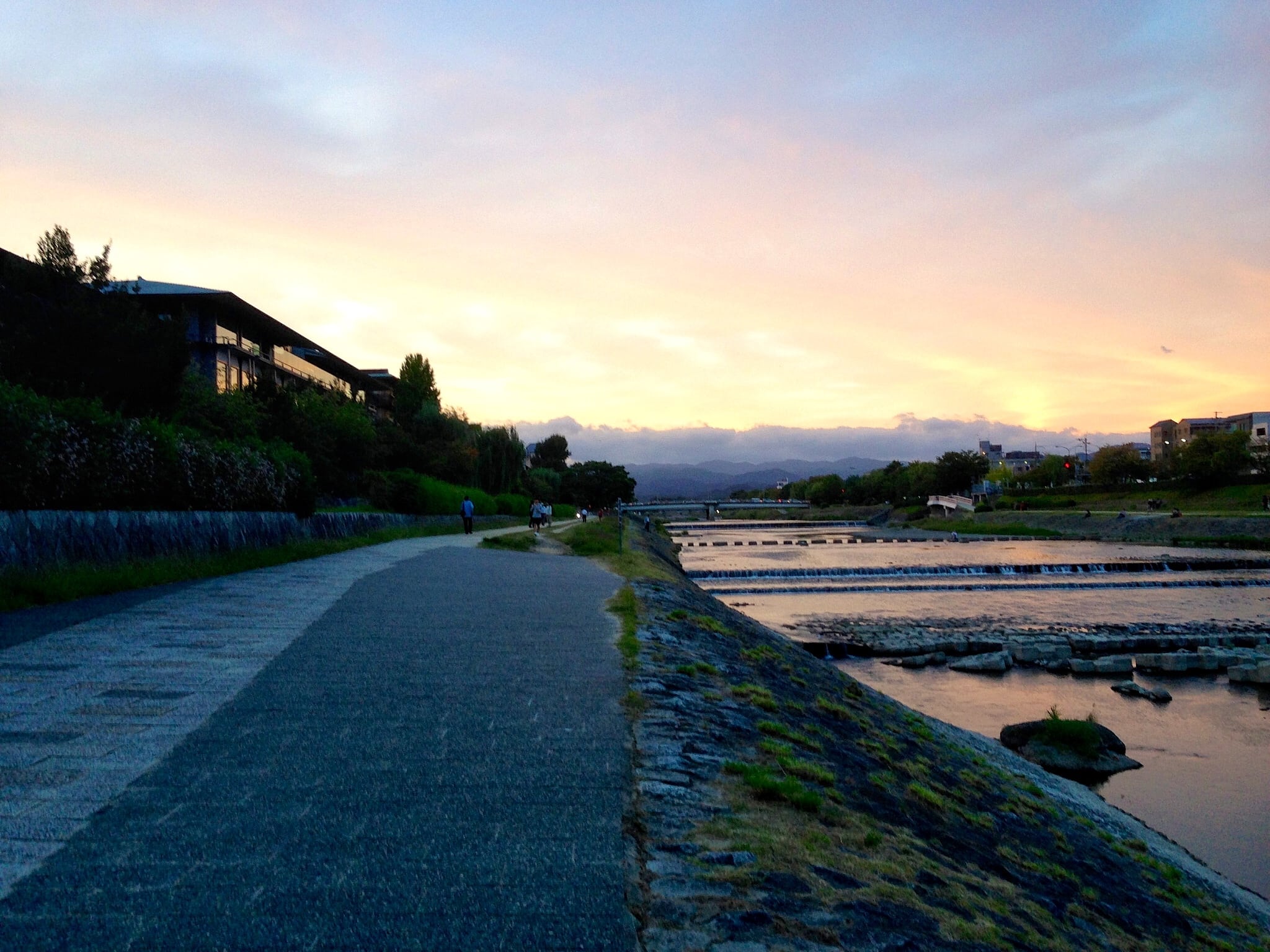 From Osaka to Kyoto
A day trip to Kyoto from Osaka privileges travelers to fully breathe in nature. Kyoto has it all. Part city with major department stores. And, all nature with temples, gardens, lush mountains, and tranquil waters.
9:00 AM Sightseeing in Kyoto
Start the day in Kyoto with a glimpse at some of Kyoto's most known landmarks. The most notable destinations within the city are:
– Kinkakuji Temple
The most famous of Kyoto's temples; also known as the Golden Pavilion
– Philosopher's Path
A walking path between the Ginkakuji Temple and Nanzenji Temple. Gorgeous during autumn and cherry blossom seasons
– Higashiyama District
A preserved historic district with a main street full of restaurants and shops
– Nijo Castle
A UNESCO World Heritage site notable for its preservation of castle architecture during the feudal era
– Imperial Palace
Located in the Imperial Park, the Palace housed the Imperial family until 1868 when the capital moved to Tokyo
1:00PM Tempura at The Ritz Carlton, Kyoto
After the morning of sightseeing, reward yourself with a luxurious tempura bar experience.
The Ritz Carlton, Kyoto along the tranquil Kamagawa River privileges guests to an unforgettable Kappo-style tempura meal at their Japanese restaurant, Mizuki. The master tempura chef fries the tempura one piece at the time according to your eating pace. The experience is pure luxury and artistry.
Tempura Mizuki
The Ritz-Carlton, Kyoto
Kamogawa Nijo-Ohashi Hotori
Nakagyo-ku
Kyoto
+81-75-746-5555
Lunch, 12:30pm to 2:30pm
Dinner, 5:30pm to 9:30pm
3:00PM Exploring Nishiki Market
Walk off lunch in Kyoto's Kitchen. Nishiki Market first opened in 1310 as a fish wholesale district. Today, generations-old shops and restaurants still fill the 5-block covered shopping street.
Nishiki Market
Nishikikoji-dori, Nakagyo-ku (between Teramachi and Takakura)
Kyoto
Daily, 9am to 5pm
6:00PM Dinner at Katsukura
After walking through Nishiki Market, enjoy dinner at Katsukura, a famous chain of katsu restaurant which originated in Kyoto. Eating Katsukura in its hometown is somehow even tastier than the branches in Tokyo and around the country.
Katsukura, 5 locations in Kyoto:
– 16 Ishibashi-cho, Sanjo-dori Kawaramachi nishi-iru, Nakagyo-ku, Kyoto City
– Katsukura Kyoto Stn. Bldg.
– The Cube 11th Fl. Kyoto-eki Building
– Karasuma-dori Shio-koji sagaru
– Shimogyo-ku, Kyoto City
Daily, 11am to 10pm
How to get from Osaka to Kyoto for a day trip
There are 4 train lines from Osaka to Kyoto, varying in time and price.
– JR Shinkansen. 15 minutes, ~1500 yen
– JR Kyoto Line. 30 minutes, ~600 yen
– Hankyu Railway. 40 minutes, ~400 yen
– Keihan Railway. 50 minutes, ~400 yen
You can also hire a car (which your hotel concierge can arrange) and drive from Osaka to Kyoto. Each way takes about 2 hours.
Want to spend a night or two in Kyoto? Stay at The Ritz Carlton, Kyoto!
The Ritz-Carlton, Kyoto
Kamogawa Nijo-Ohashi Hotori
Nakagyo-ku
Kyoto
+81-75-746-5555
Book your stay via Agoda
Book your stay via Booking.com
Book your stay via Hotels.com
Book your stay via TripAdvisor
---
Sign up for my newsletter on the sidebar for weekly digests and insider travel tips!