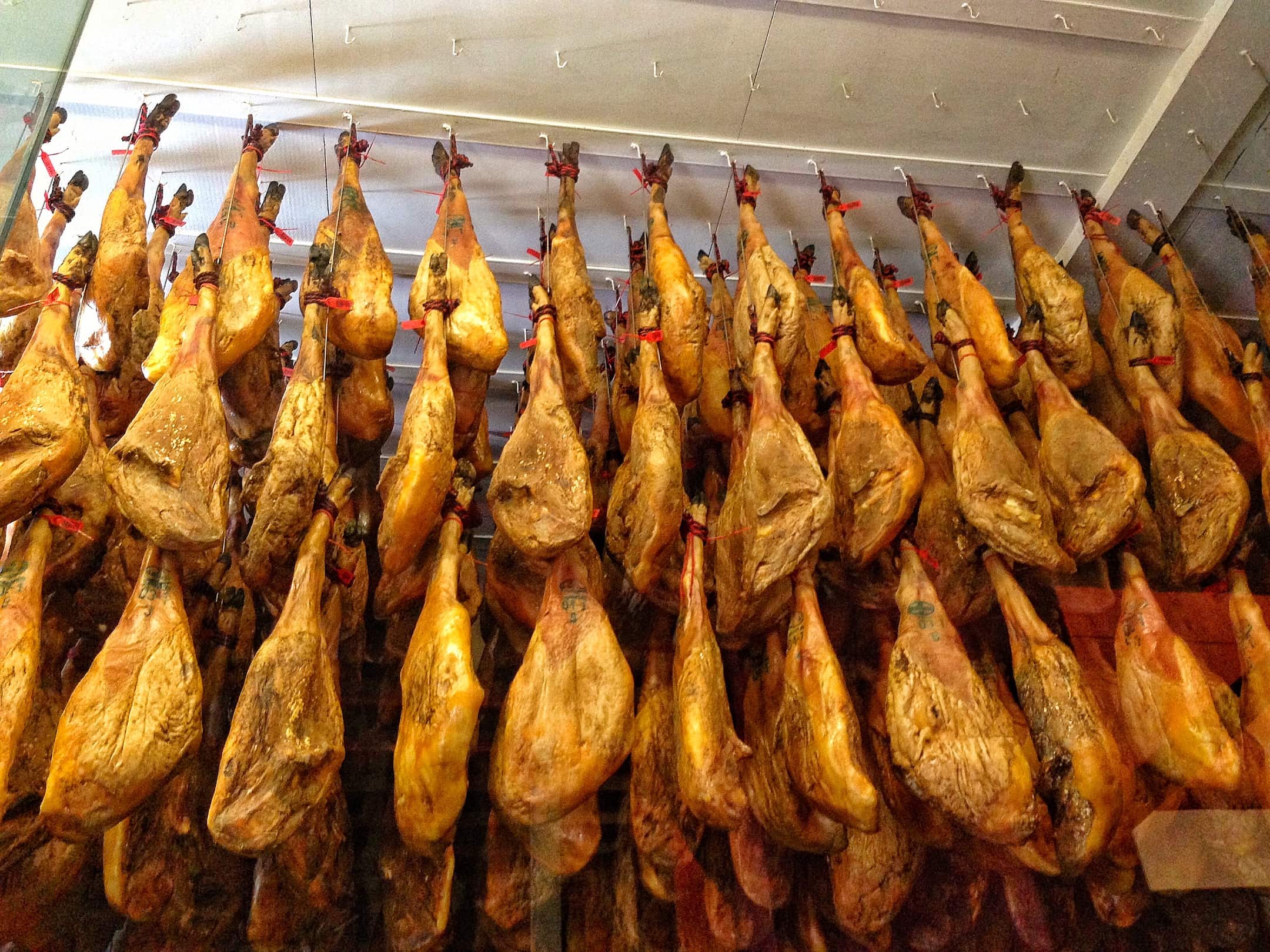 Spain's food landmark in Jabugo
Spain food scene is undoubtedly one of the finest in the world.  The root of it all is in the quality of ingredients.
In the south of the country in the Huelva province, Jabugo is a village comprising of a population of only 2,500.  It has also become synonymous for jamón ibérico.
Jabugo and Salamanca are most known for their jamón industry and the high quality of breeding and curing of these ham legs.
Jabugo's Jamón
Jabugo is tucked away between lush chestnut and oak trees.  The black trotter pigs have the freedom to roam and feast on the land.  In fact, they can gorge on up to 11kg of acorns a day.  Once they reach 160kg they are peacefully put to sleep before slaughtered.
The legs are then cured and air dried amidst the sea salt and mountain air.  The cold, dry winters and hot summers lend hand to the unique environment for curing the jamón.
Jabugo's air smells of beautifully cured jamón – a sweet, nutty aroma.
The nutty smell comes from the acorn-fed pigs.  Jamón de bellota is the highest quality and most expensive.  Every slice is melt-in-your-mouth good.
Despite salt curing, the jamón itself is actually low in salt.  Because of the quality of the breeding and the diet of the pigs, the product is high in monounsaturated fat and oleic acid – like olive oil.  This means it encourages good cholesterol and helps reduce bad cholesterol.
So, bottom line, happy Jabugo pigs make for amazing jamón, and it's good for you.
Everything in moderation, of course.
---
Sign up to my newsletter on the sidebar for blog updates and my travel insider tips!