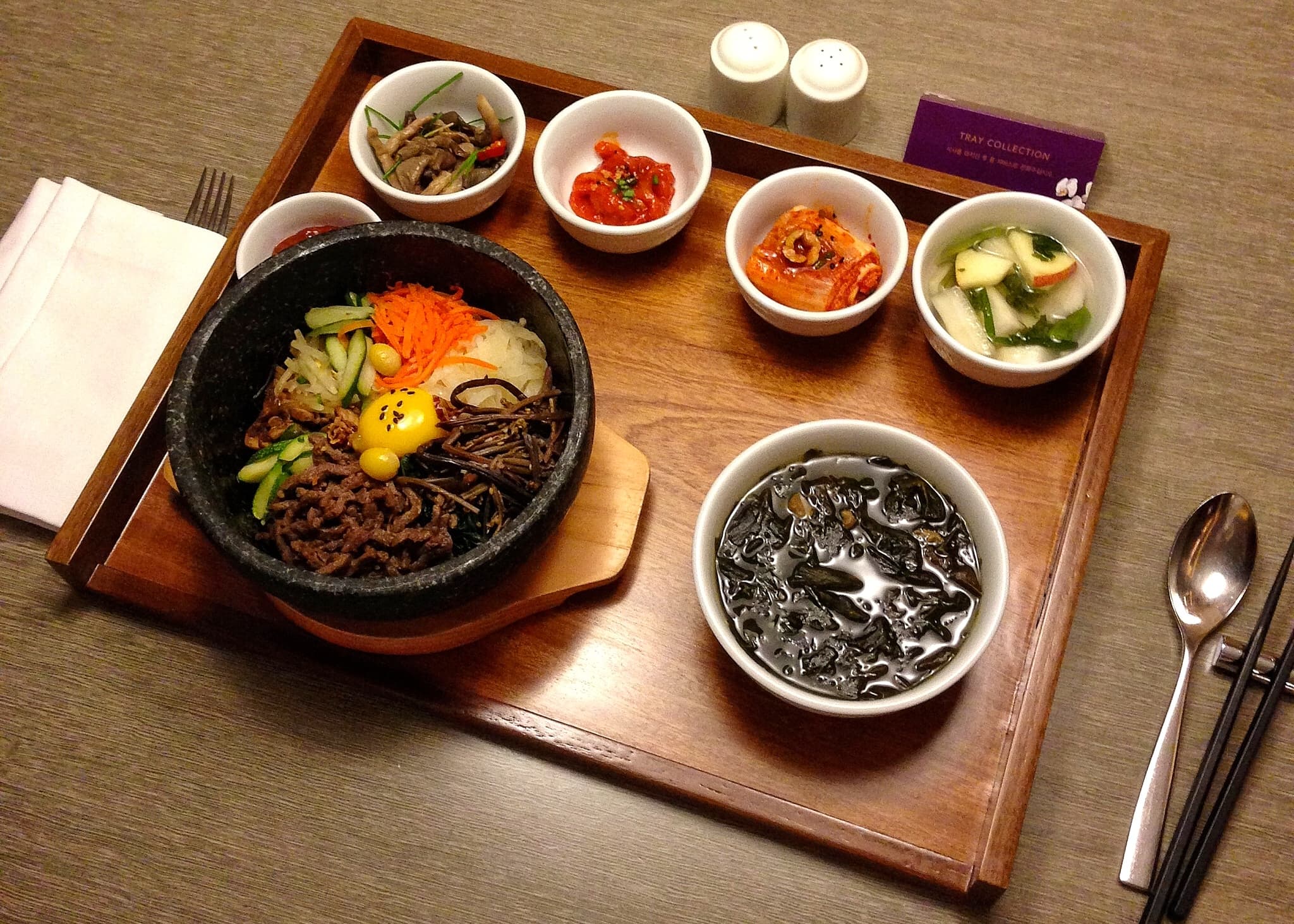 One of the best luxury hotels in Seoul
With new hotels and classic hotels competing in South Korea's capital, here are 3 reasons to stay at the Conrad Hotel in Seoul:
Reason #1: Location
Located in Seoul's financial district within the IFC (International Finance Center) complex, Conrad Hotel Seoul has a premium location for business travelers and luxury travelers.
The hotel has direct access to the IFC mall with conveniences beyond shopping. Aside from the dining options of the hotel, guests can also enjoy the cafes and restaurant inside the mall where locals and corporate office workers typically dine. The upscale IFC mall ensures a higher quality of restaurant offerings.
Additionally, the hotel and IFC mall have a direct, indoor access to the Yeouido Subway Station. Seoul's transit system is a mixture of the ease of Hong Kong's foreign friendly machines with the intricacy of Tokyo's train and subway lines.
Reason #2: Spacious Rooms
With rooms starting at 48 square meters with impressive views of the Han River and the city skyline, Conrad Hotel Seoul boasts of having the city's largest rooms.
The floor-to-ceiling windows add to the sense of a grand spaciousness in the comfort of your room. Plus, the clean, modern furnishings further enhance the commodious environment making it such a pleasure to end the day in your luxurious room.
Reason #3: Room Service
Some may scoff at the idea of room service. They argue that the food is mediocre and overcooked; plus, it is not an authentic meal representing the local culture.
While this may be true in many hotels, luxury five-star hotels today are making the case for room service as a luxurious dining experience.
Conrad Hotel Seoul luxuriates guests with authentic Korean meals beautifully plated in the comfort of your room. Imagine, feasting on a high-quality meal while cozied up in your lush bed dressed in your relaxing hotel robe. That is luxury.
Conrad Hotel Seoul
10, Gukjegeumyung-ro
Yeoeuido
Yeongdeungpo-gu
Seoul, South Korea
+82-2-6137-7000
Hilton Honors members can book directly with Conrad Hotel Seoul
Book your stay via Agoda
Book your stay via Booking.com
Book your stay via Hotels.com
Book your stay via TripAdvisor
---
Sign up for my newsletter on the sidebar for blog updates and my travel insider tips!