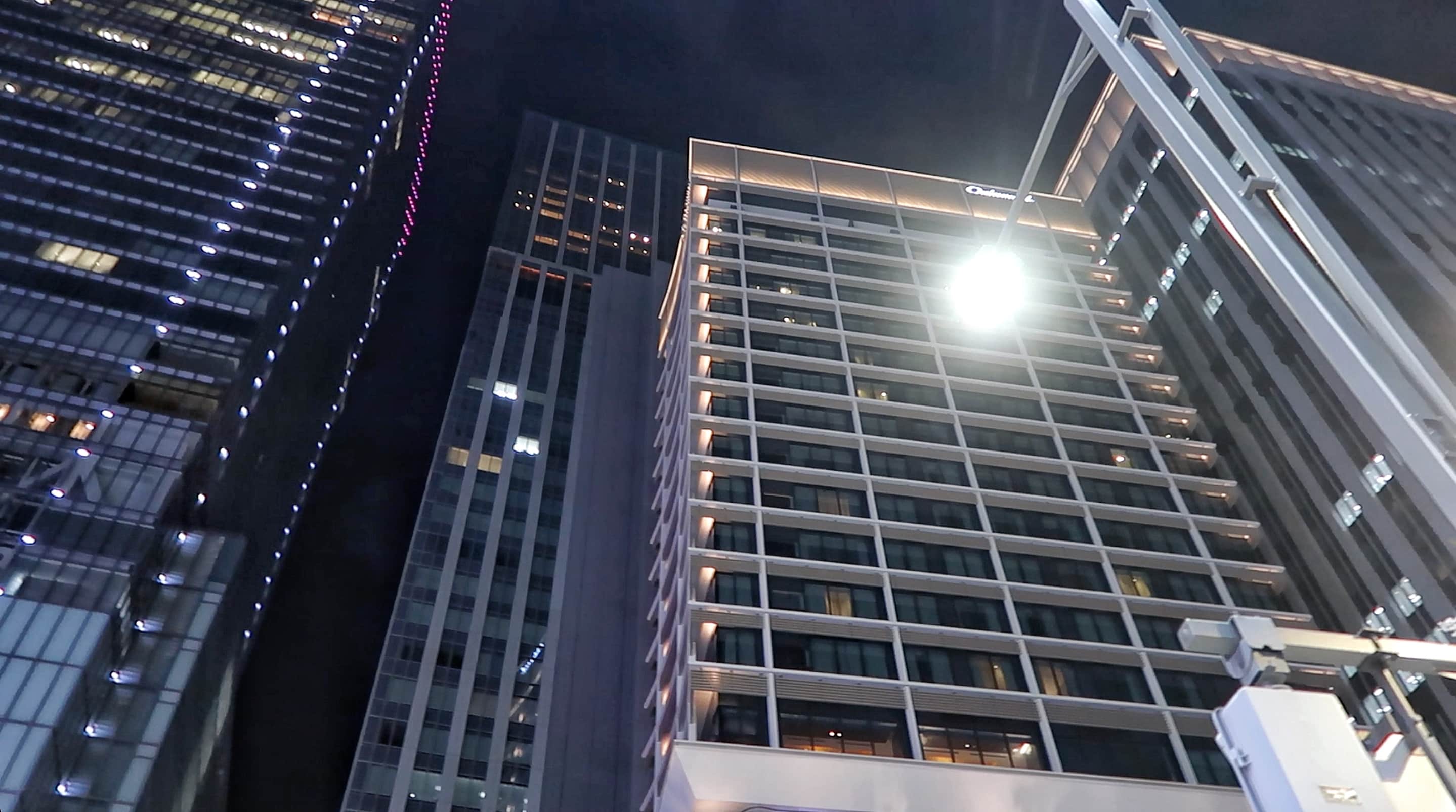 A Sense of Home in the Heart of Tokyo
Oakwood Premier Tokyo offers guests a sense of home in the heart of Tokyo with its ideal location right next to the Tokyo Station.
Ideal Location and Conveniences
The location of the property is the reason alone to stay at Oakwood Premier Tokyo. Adjacent to Tokyo Station and steps away from the JR Station and Daimaru. Plus, it is located in the Marunouchi district with underground access to subway lines which is perfect for business travelers.
Leisure travelers can enjoy the prime location with some of the best shops and restaurants in the vicinity. On the ground floor right across the entrance is a 24-hour Lawson's which is perfect for late night and early morning needs.
The Serviced Apartments
Oakwood Premier Tokyo provides serviced apartments for its guests to have a sense of home. Studios, one bedroom, two bedrooms, and three bedrooms fill the floors. Each apartment is fully furnished with a full kitchen.
The kitchen includes a full-sized refrigerator and freezer, a rice cooker, toaster, coffee machine and hot water pot. Pots, pans, plates, and cutlery fill the drawers and cabinets to complete kitchen. The apartments also come equipped with a washer dryer unit.
5 Pros of Oakwood Premier Tokyo
1. Location – the mere steps away from Tokyo Station makes this such an excellent accommodation in central Tokyo
2. Apartment in the city – The low-key entrance and apartment floor plans provide guests with a luxury apartment feel in Tokyo.
3. 24-hour Lawson's – An easy ride down the elevator or on the walk back to the room. You can easily buy water, breakfast, snacks, and anything else you need.
4. Daily housekeeping – An apartment-feel with hotel services. It is such a great feeling to go out for the day and come home to a clean apartment.
5. Washer and dryer – When a trip lasts more than a week, it is difficult to pack so many clothes. Access to your own washer and dryer is a complete privilege.
3 Cons of Oakwood Premier Tokyo
1. Small bathroom – Despite the spacious floor plan in the kitchen and bedroom, the bathroom is uncomfortably small, especially with the toilet not enclosed as it typically is in luxury hotels in Japan.
2. Small living room – Again, the floor plan places heavy emphasis on the kitchen which makes the living room area cramped. As a result, the television sits too close to the couch to comfortably watch.
3. Non-complimentary Wi-Fi – The rate of the serviced apartment competes with luxury hotels. As such, complimentary Wi-Fi should be offered. In fact, it is considered the most valued in-room amenity for travelers.
Watch my YouTube video featuring a tour of the One Bedroom Apartment in Oakwood Premier Tokyo
Subscribe to my channel for my latest videos every Sunday, Tuesday, and Thursday!
Oakwood Premier Tokyo
1-8-2 Marunouchi, Tokyo
+81-3-6631-6800
Book your stay via Agoda
Book your stay via Booking.com
Book your stay via Hotels.com
Book your stay via TripAdvisor
Read more Foodicles articles about Tokyo Station
Explore Tokyo Station Without a Train Ticket
6 Places for Food-Obsessed Travelers in Tokyo Station
Travel Goals: Ramen Street Goals at Tokyo Station
Travel Goals Continued – Ramen Street at Tokyo Station
Lining Up for the Famous Tsukemen in Tokyo Station
Best Affordable Sushi in Tokyo: Standing Sushi Bar
Comparing Tokyo Station's 2 Standing Sushi Locations
Dining at the Newly Expanded Eataly in Tokyo Station
All About Eataly in Tokyo Station
NYC Sand in Tokyo Station: Lining Up & Taste Testing the Cookies

---
Sign up for my newsletter on the sidebar for blog updates and my travel insider tips!