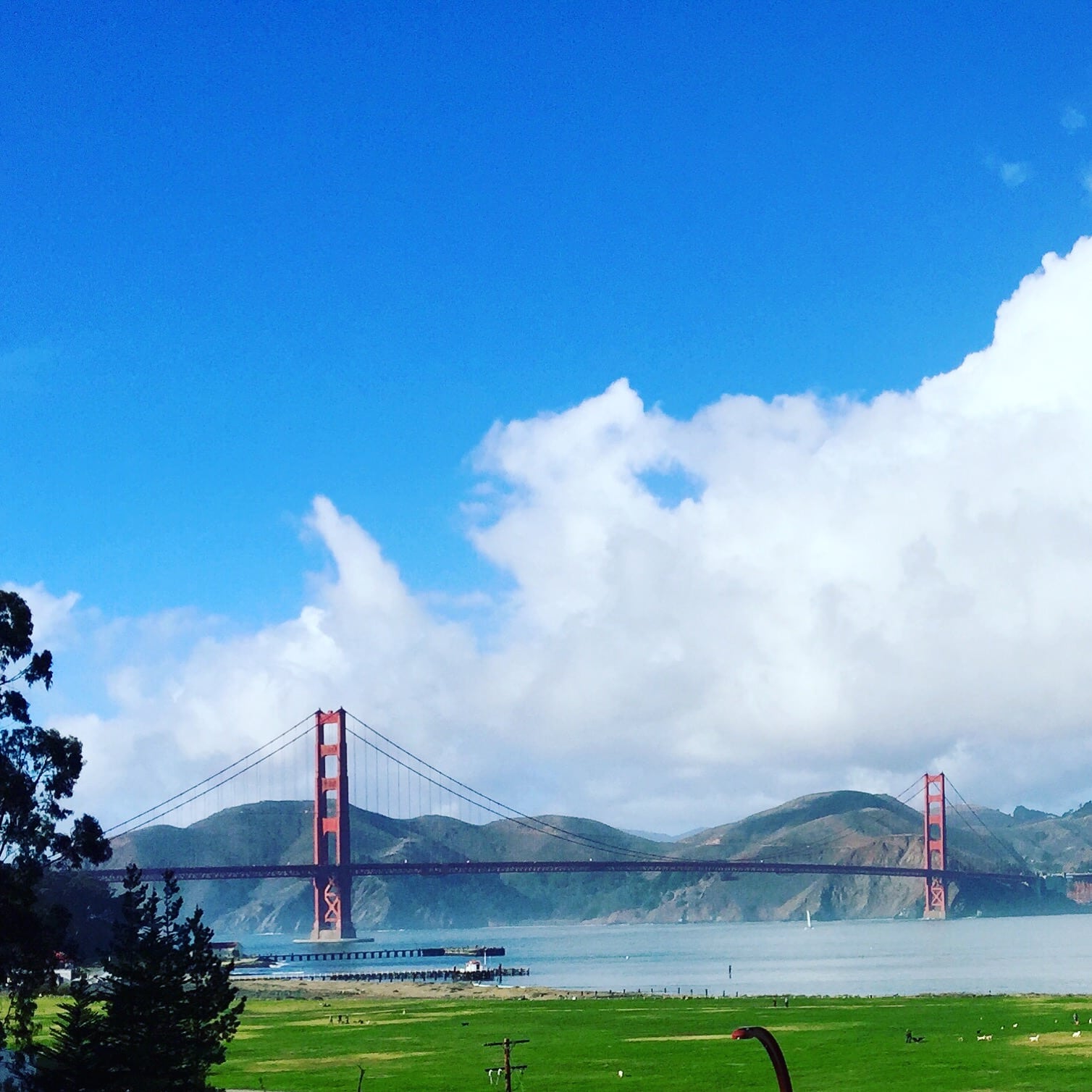 San Francisco's Most Famous Landmark
Every visitor to San Francisco wants the best photo opportunity of the iconic Golden Gate Bridge. Here are 3 locations for the best views of the bridge:
Crissy Field
From Crissy Field, you can capture the whole span of the Golden Gate Bridge. It is also the perfect outing on a beautiful San Francisco day with its walkways and trails along the water.
A former U.S. Army airfield, today Crissy Field is part of the Golden Gate National Recreation Area located next to the Presidio. If you walk further along towards the bridge, you will connect to the north of Fort Point, the next location for stunning photos.
Fort Point
Fort Point is a prime location for a gorgeous close-up composition of the Golden Gate Bridge. Geographically, it lies at the bridge's entrance to the San Francisco Bay. You can access the area directly from the paths of Crissy Field.
As a national historic site, Fort Point is a destination worth visiting because of its legacy in San Francisco history. The former masonry seacoast fortification was built in the mid-1800s, almost a century before the completion of the Golden Gate Bridge in 1937.
Baker Beach
Baker Beach on the other side of the bridge can deliver amazing travel photography moments. The beauty of this side is the composition of the sandy beach, the waves, and rocks in the foreground with the boldly red bridge in the background.
To not be too surprised, take note that the northern part of the beach near the base of the bridge permits the lack of clothing. (Yes, it's a nudist beach area.)
The Kimpton Buchanan
1800 Sutter Street
San Francisco, California
+1-415-921-4000
Kimpton Karma Rewards members can book directly
Book your stay via Agoda
Book your stay via Booking.com
Book your stay via Hotels.com
Book your stay via TripAdvisor at The Kimpton Buchanan
---
Sign up for my newsletter on the sidebar for blog updates and my travel insider tips!