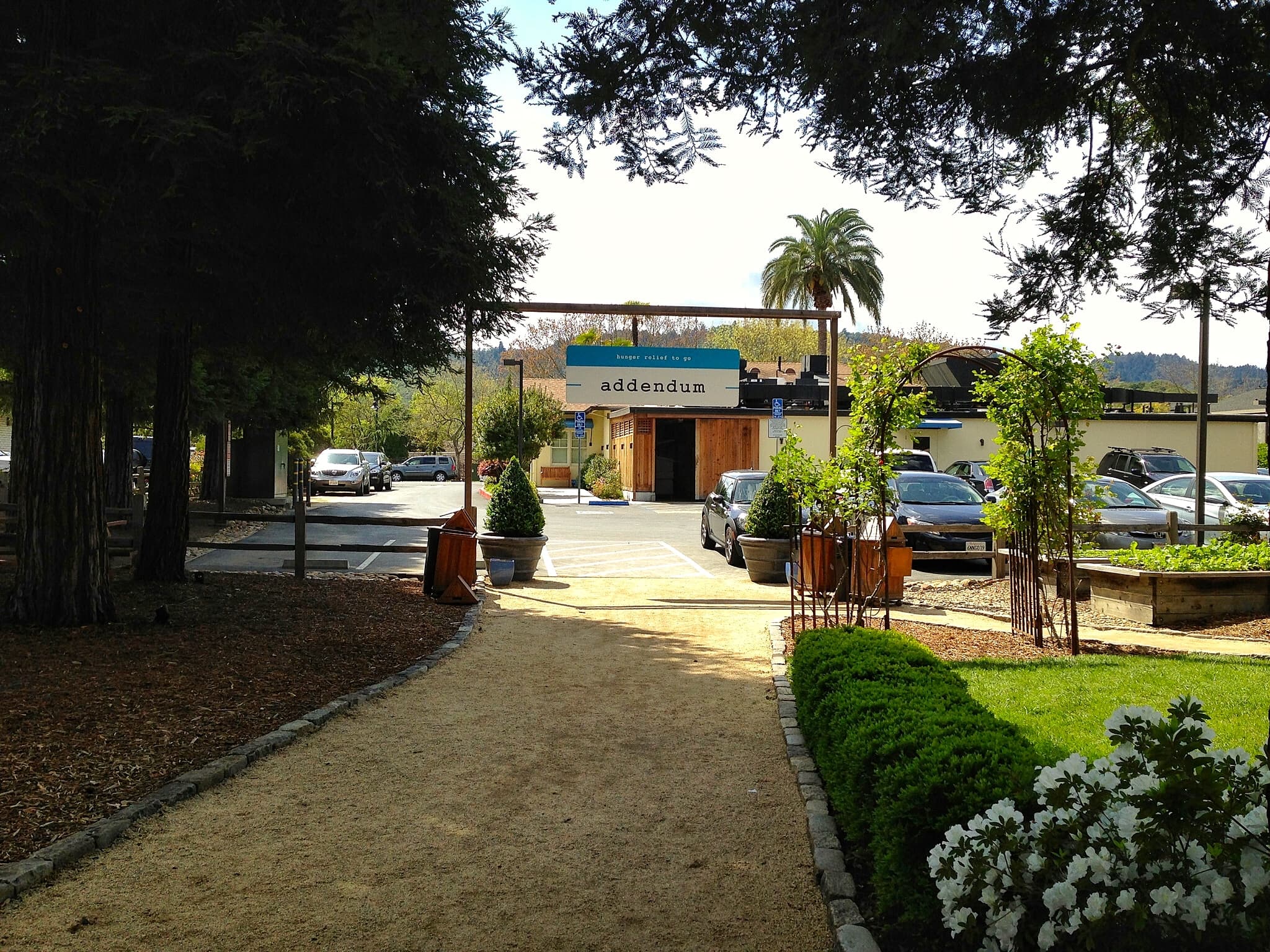 Yountville, Napa Valley, California
Food and wine are best consumed together. It is only natural, then, that the Napa Valley offers gourmet dining destinations throughout the wine country.
Those wanting one stop to dine before, during, or after wine tasting can head straight to Yountville. This tiny village boasts of the World's Best and Michelin-starred restaurants, including Thomas Keller's French Laundry.
For a casual day out, you can savor Keller's dining experience in his other Yountville restaurants: Bouchon, Ad Hoc, and Addendum.
Bouchon
Bouchon Bistro opened a few years after French Laundry. The restaurant serves classic French bistro cuisine, such as moules, boudin noir, and steak frites.
Next door, Bouchon Bakery serves as the artisan bread commissary for Keller's restaurants. The storefront also sells classic French pastries as well as sandwiches and salads for a take-away meal.
Bouchon Bistro Yountville
6534 Washington Street
Yountville, California
Monday to Friday, 11am to 12am
Saturday and Sunday, 10am to 12am
Weekend Brunch, 10am to 12pm
+1-707-944-8037
Bouchon Bakery Yountville
6528 Washington Street
Yountville, California
Daily, 7am to 7pm
+1-707-944-2253
Ad Hoc
Ad Hoc originally opened as temporary restaurant while Keller developed his next big dining concept. However, the casual American comfort food quickly won the hearts and stomachs of locals and visitors.
Today, the format remains with a daily changing four course menu (in which you find out of the day itself) and family-style dining to reflect the comforts of home. While casual, the quality of ingredients are reflective in the taste of the food and the level of service which relaxed yet refined.
Ad Hoc
6476 Washington Street
Yountville, California
Thursday to Sunday, 5pm to 10pm
Sunday Brunch, 9am to 1:30pm
+1-707-944-2487
Addendum
Addendum is an addition to Ad Hoc, as it is literally in the backyard of the restaurant. In the outdoor setting, Addendum serves its boxed lunch to-go orders from a shed in which guests can dine on the benches or take it with them during their wine tasting adventures.
The idea for Addendum, and its continued success, stems from the popularity and demand of Ad Hoc's Sunday fried chicken. At Addendum, the menu only offers 3 items for $16.50 each: the famous buttermilk fried chicken, barbeque pork ribs, and pull pork sandwiches. Side dishes, beers, and wines are also offered on the menu for full enjoyment of the meal.
Addendum
6476 Washington Street
Yountville, California
Thursday to Saturday, 11am to 2pm
Closed for Winter
Opens in the Spring, Summer, and Fall months
+1-707-944-2487
---
Sign up for my newsletter on the sidebar for blog updates and my travel insider tips!