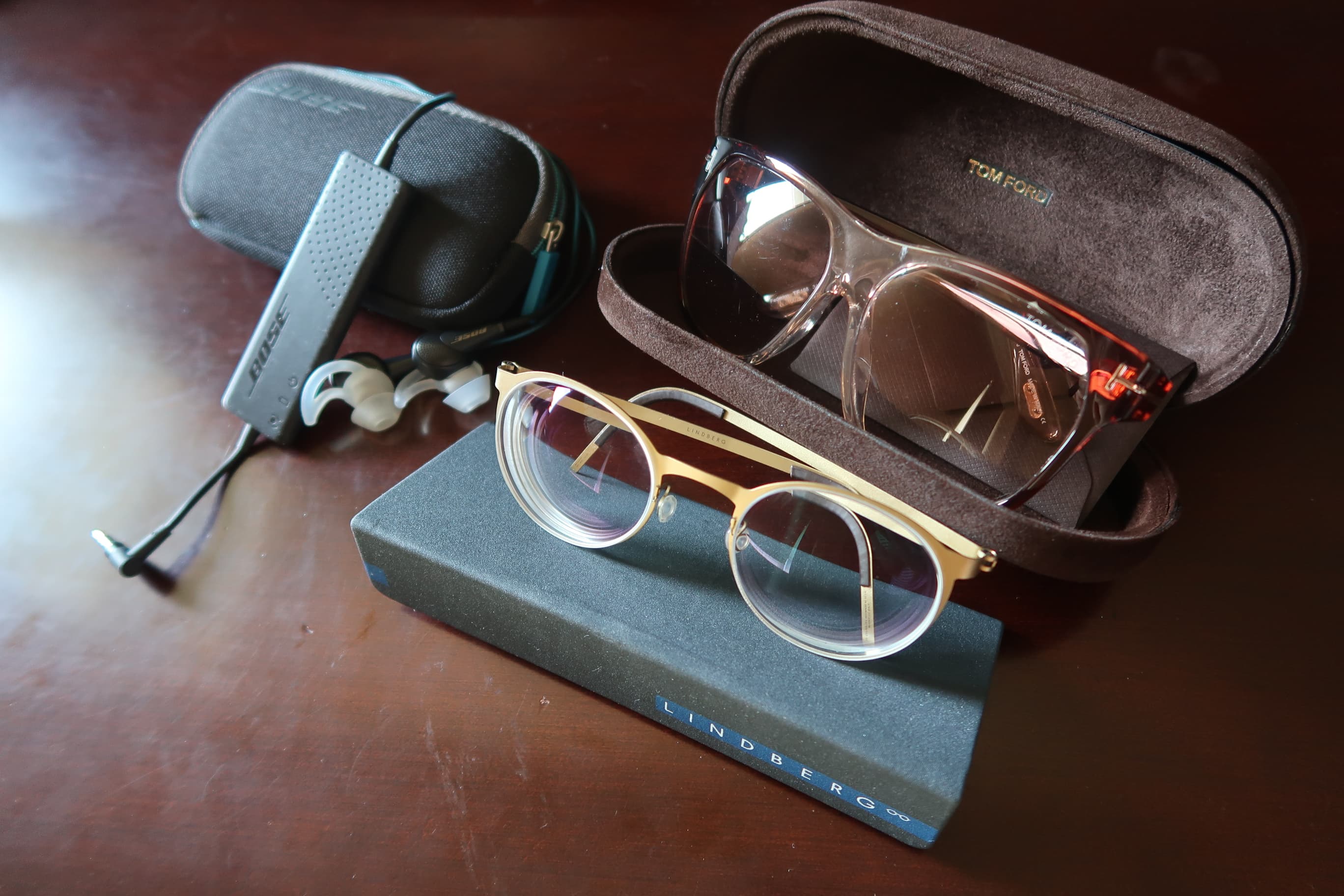 Travel with Style, Convenience, and Functionality
Seasoned travelers have a set of necessities ready for every trip. Luxury travelers must also take into style and comfort into account when packing their luggage. Here are 8 must-have accessories for every luxury traveler:
Travel Scarf
TRAVEL SCARF by WAYPOINT GOODS // Infinity Scarf with Hidden Pocket (Denver)
Regardless of the weather outside, a travel scarf is necessity all-year-round as cold air-conditioner temperatures inside airports and airlines can easily get you chilly or even sick. This Travel Scarf by Waypoint adds security for your body's warmth and security for your belongings as you can hide your passport and money inside a hidden zipper.
Designer Sunglasses
Sunglasses Tom Ford Henry Tf 248 Ft0248 52a Dark Havana / Smoke
Designer sunglasses add to your overall style during trips. Bring at least one or two pairs to match your destination, like a fun pair of reflective Ray Bans to the beach or a slick pair of Tom Fords in the city. Make sure your sunglasses have a hard case so it will not get damaged and squished in your bag.
Light Weight Eyeglasses
From years of traveling with thick eyeglasses, I know the weight on your nose can be uncomfortable on long trips. Plus, when you get sweaty during transit the glasses tend to slide down your nose. Lindberg eyeglasses are my new favorite brand of glasses. The price is worth the style and comfort that you will instantly feel as soon as you wear them and continue to feel months and years after.
Noise-Cancelling Headphones
Bose QuietComfort 20 Acoustic Noise Cancelling Headphones, Samsung and Android Devices, Black
An absolute necessity during flights to drown out the noise of the plane while fully enjoying your music, movie, or even just the complete muffled silence. Compared to other brands, Bose stands out as the best quality to really provide the noise-canceling effect.
Champagne Stopper
Metrokane Champagne and Wine Sealer (Velvet Black)
When your hotel room provides a minibar, one of the best ideas during your trip is to buy a bottle of wine to have a glass before dinner each day – it's far cheaper than buying the half bottles of wine from the hotel's minibar. However, if you are just one or two, it is difficult to finish the whole bottle in one go. So, this wine stopper is the best solution to preserve your bottle of wine, champagne, or even beer during the entire course of your trip.
Tide Stick
Tide To Go Stain Pens 3 Count (1 Pack)
Stains are a potential reality during trips. However, if you wait until you get home the stain can permanently set. Tide To Go Stain Pens are the best solution during your travels to remove coffee, wine, oil, and other food stains on the day the stain happens.
Quality Pen(s)
Parker Jotter Variety Ballpoint Pen Set – 78033BRB
Like designer sunglasses, a quality pen makes you look stylish and established. At the same time, having your own pen reduces the likelihood of getting sick from touching public pens. However, pens are something that can easily get lost or misplaced. If you are that kind of person, consider an affordable quality pen, like the Parker brand.
Travel Pillow
TEMPUR-Neck Pillow, Travel
While you can order from the pillow menu at your luxury hotel, sometimes the pillow is just not as comfortable as you would ideally like. After buying a Tempur neck pillow, I can't go back to other pillows. Even if Tempur's Neck Travel pillow may take up a little space and weight, the feeling of waking up each morning on a trip completely rested because of the pillow is worth it.
Disclaimer: This article includes affiliate links for Amazon. If you purchase any of Amazon products using the links above, I will earn a commission at no additional cost to you. Thank you!
---
Sign up for my newsletter on the sidebar for blog updates and my travel insider tips!