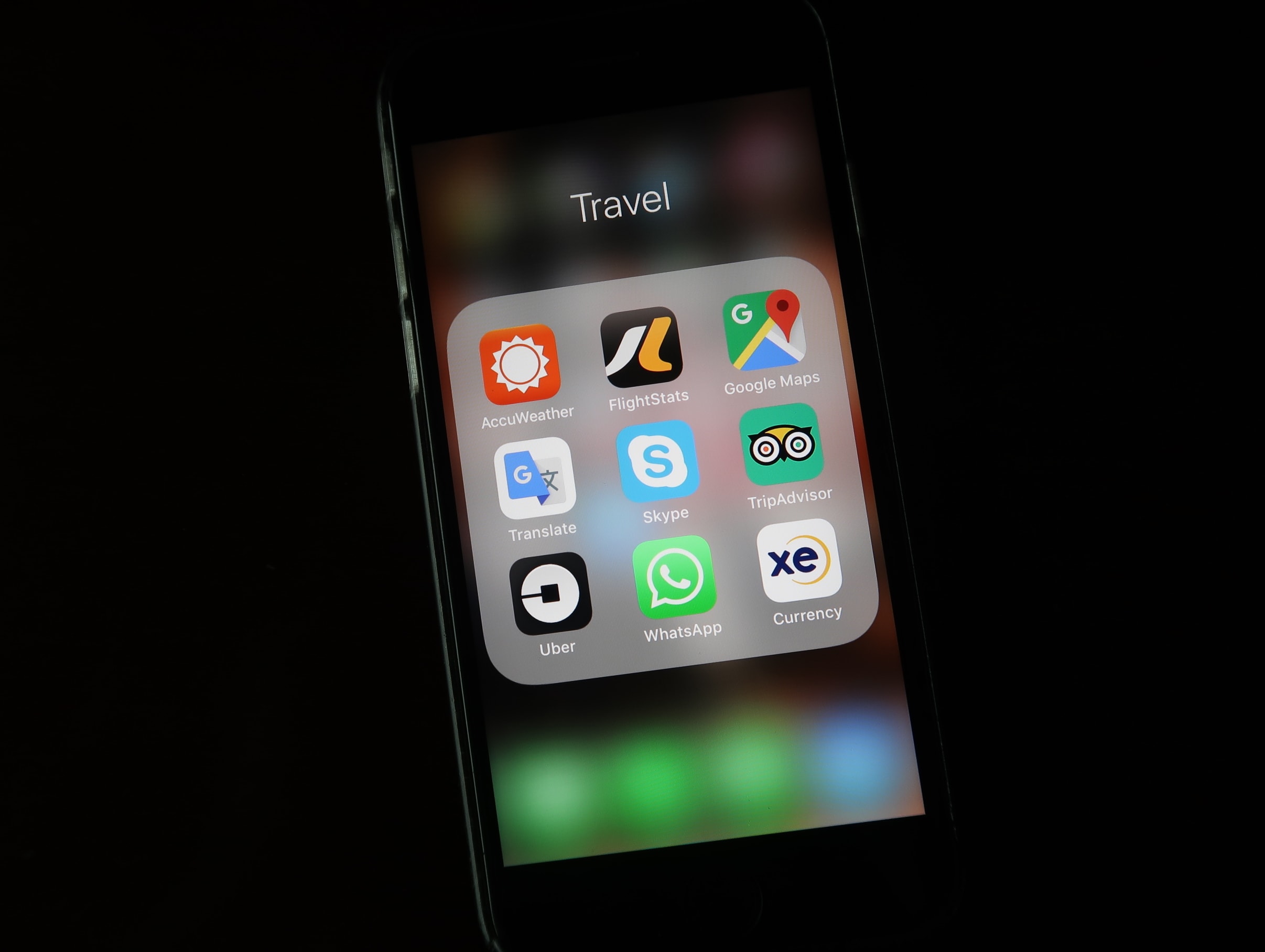 Tried & Tested: Essential Travel Apps for Every Trip
Travel apps on smartphones continue to allow travelers and tourists to easily access what was once unknown in foreign countries. You are now less likely to get lost, more likely to speak to locals, and more likely to stay in better hotels and eat in better restaurants. Here are 9 Must-Have Free Travel Apps that will come in handy for all your trips:
Accuweather
Whether we like it or not, the weather affects our travels. With Accuweather, you can see a 15-day forecast for your destination which is essential when packing for your trip. Plus, during your stay you can view the hourly forecast which predicts possible rainy moments that may dampen your itinerary.
FlightStats
FlightStats is a great app for passengers on the way to the airport and for airport greeters anticipating arrivals. You can track the history of your particular flight to gauge if there may be any delays. You can also view the airport of your choice to see if there is a trend of delays on the day of the flight.
Google Maps
Currently Google Maps is one of the more accurate maps for directions and for traffic. For traffic, you can anticipate how long the journey may take as well as the specific directions – this is great if you are driving or to not get fooled by your taxi or driver. For walking, you have the most direct route as well as public transportation options for where exactly to go and what exactly to take. Plus, you can search in a specific vicinity for restaurants, bars, ATMs, etc.
Google Translate
There are no worries with getting lost in translation with Google Translate. With Google Translate, you can detect languages, type in English to translate it to your chosen language, speak English or have a person speak that language needed to be translated, or even take a picture of text to translate it to your language. Language barriers are completely broken with Google Translate.
Skype
With Skype, you can make international calls and much lower rates compared to your cellphone provider. This is essential for emergencies and for unexpected calls to businesses, restaurants, hotels, etc while in your foreign destinations.
TripAdvisor
One of the most essential apps when choosing a hotel, activities, and restaurants for your trip. The traveler reviews and photos help you visualize your potential accommodation and your itinerary to make your trip as excellent as possible. Plus, during your trip the location finder helps you find nearby restaurants that travelers and locals review to (almost) guarantee a good meal.
Uber
Despite bad press, Uber is actually a traveler's best friend. Gone are the worries for getting ripped off by a taxi driver. You can safely ride in a car that is usually clean and the driver will drive to your destination using the proper navigation.
WhatsApp
While some countries have their specific and preferred messaging app (like Japan with Line and the Philippines with Viber), the most popular messaging app around the world is WhatsApp. As such, if you must have just one WhatsApp is the best app to text and call without the fear of international texting and phone charges.
XE Currency
One of the most accurate currency exchange apps that frequently updates rates during the day. This is great for when you are exchanging money for local cash. Plus, the app has a calculator to compute transactions within the app rather than swapping between the calculator and another currency exchange app.
---
Sign up for my newsletter on the sidebar for blog updates and my travel insider tips!