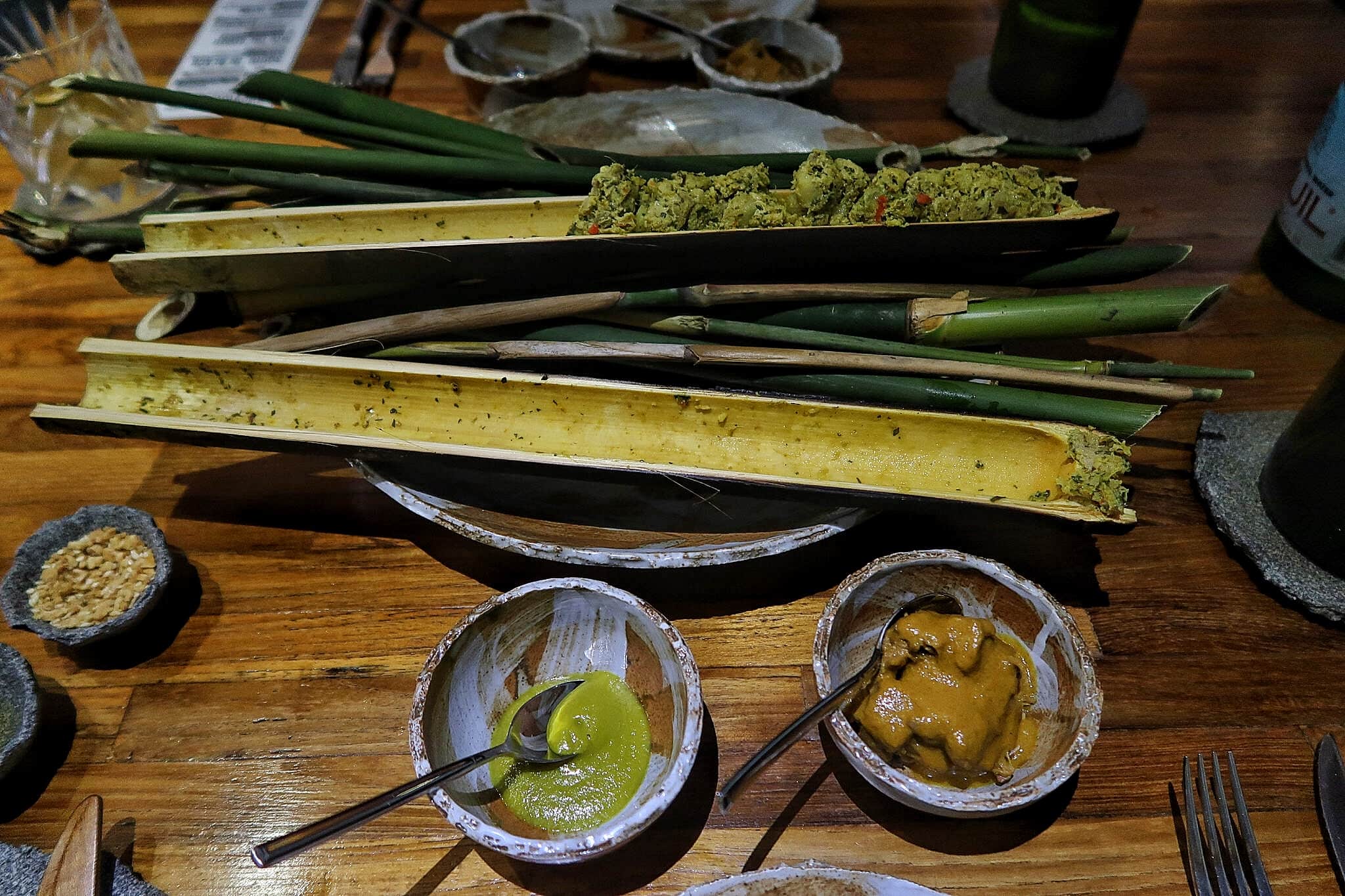 Ranked #1 in Indonesia on Asia's Best Restaurant List
Ranked #1 in Indonesia and #22 on Asia's Best Restaurant List, Restaurant Locavore brings the best of Bali and Indonesia to the table.

Located in central Ubud in the middle of the city center, the casual restaurant offers casual modern cuisine with European and Indonesian influences. As the restaurant's name suggests, all the ingredients are locally sourced – even the plates and silverware come from regional craftsmen.

Restaurant Locavore's ingredient driven philosophy produces artful and creative dishes that make for a fun dining experience and its deserving title as the number one restaurant in the country.
Bites Before the Tasting Menu Begins
Even before the tasting menu begins, you will be welcomed to Restaurant Locavore with a series of "snacks" or amuse bouche plates. By the bread plate, your palates are warmed up for the start of the tasting menu
5 or 7 Course Tasting Menus
The entire menu for Restaurant Locavore is a choice of the Locavore or Herbivore (vegetarian) tasting menus. Once you decide which of the two tasting menus, you then decide if you will have the 5-course or 7-course. Finally, you must choose if you will also add the beverage pairing (which is a series of creatively crafted cocktails).
The menus range from 625,000 rupiahs ($50 USD) to 1,425,000 rupiahs with the pairing ($110 USD). As the prices are actually quite reasonable for the quality and quantity served, the choice of menus comes down to how hungry you are for this amazing meal.
My recommendation: come hungry and go with the 7-course Locavore menu with beverage pairing. Make sure to account for at least 2.5 hours for a relaxed lunch or dinner. And, sit at the bar to have a front-row seat of the kitchen staff in action.
Dessert Courses
By the end of the savory courses, you will likely start to feel full. But, do not give in – you have the dessert courses ahead of you! It is not just the one dessert from the tasting menu, you will have several bites as well as your final beverage pairing.
Address & Hours
Restaurant Locavore
10 Jalan Dewi Sita, Ubud Bali
+62-361-977-733
Lunch, Tuesday to Saturday, 12pm to 2:30pm
Dinner, Monday to Saturday, 6:30pm to 10pm
Reservations required
---
Sign up for my newsletter on the sidebar for blog updates and my travel insider tips!