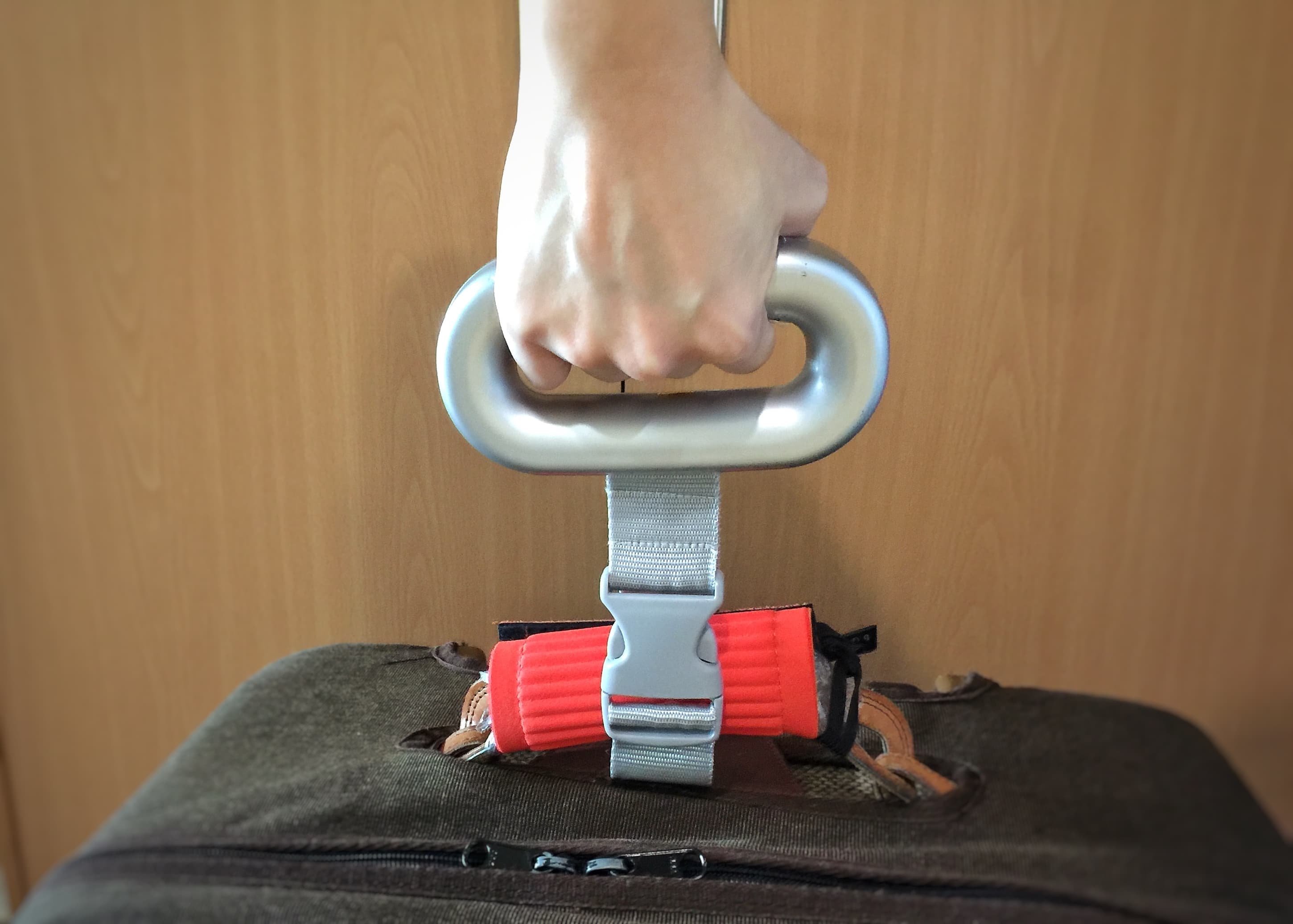 The Gift of Travel Essentials
Practical travel products that are a necessity for any traveler are the best gifts to give this holiday season. Here are 5 practical, high-quality, and affordable travel gifts for the holidays:
Luggage scales are a necessity when packing your luggage to make the most of your check-in and-carry on weight capacity (and to ensure you will not pay extra for going overweight). This light-weight, easy-to-grip luggage scale is one of the best for its strength, durability, and user-friendly functions. The portable scale measures both pounds (lbs) and kilograms (kgs).
Buy the Smart Weigh On-The-Go EZ Grip Digital Hanging Luggage Scale here
Another absolute travel necessity for international travelers. JOOMFEEN's worldwide all-in-one universal power converter is compatible with more than 150 countries with its US/EU/UK/AU plugs. Additionally, the travel adapter allows for dual USB ports and simultaneously charges up to 3 devices.
Buy the Travel Adapter by JOOMFEEN here
Some hotels do not provide sufficient electrical outlets to charge your devices. If even they do, it is a hassle to spread your devices all around the room. This 6-Port USB Wall Charger simultaneously charges multi-devices with the best efficiency and the most safety. Plus, all your devices will be neatly together in one area.
Buy the 6-Port USB Wall Charger by Anker here
A new design by Native Union, this charging cable is built even stronger and more durable for faster charging and a longer lifespan. The weighted knot anchors the end of the cable to a flat surface when detached from the device. This mean the cable will not fall to the ground and you do not have to blindly search for the lightning end of the cable. Plus, the 10ft length allows you to have more flexibility to use your phone while charging.
Buy the 10ft Lighting to USB Charging Cable with Weighted Knot by Native Union here
When you are out all day, portable chargers are a necessity to guarantee your phone will have enough battery charge until the evening. Anker's 10000mAh portable charger is incredibly compact, light-weight, and durable with the fastest and safest possible charge.
Buy the Portable Charger by Anker here
---
Sign up for my newsletter on the sidebar for blog updates and my travel insider tips!