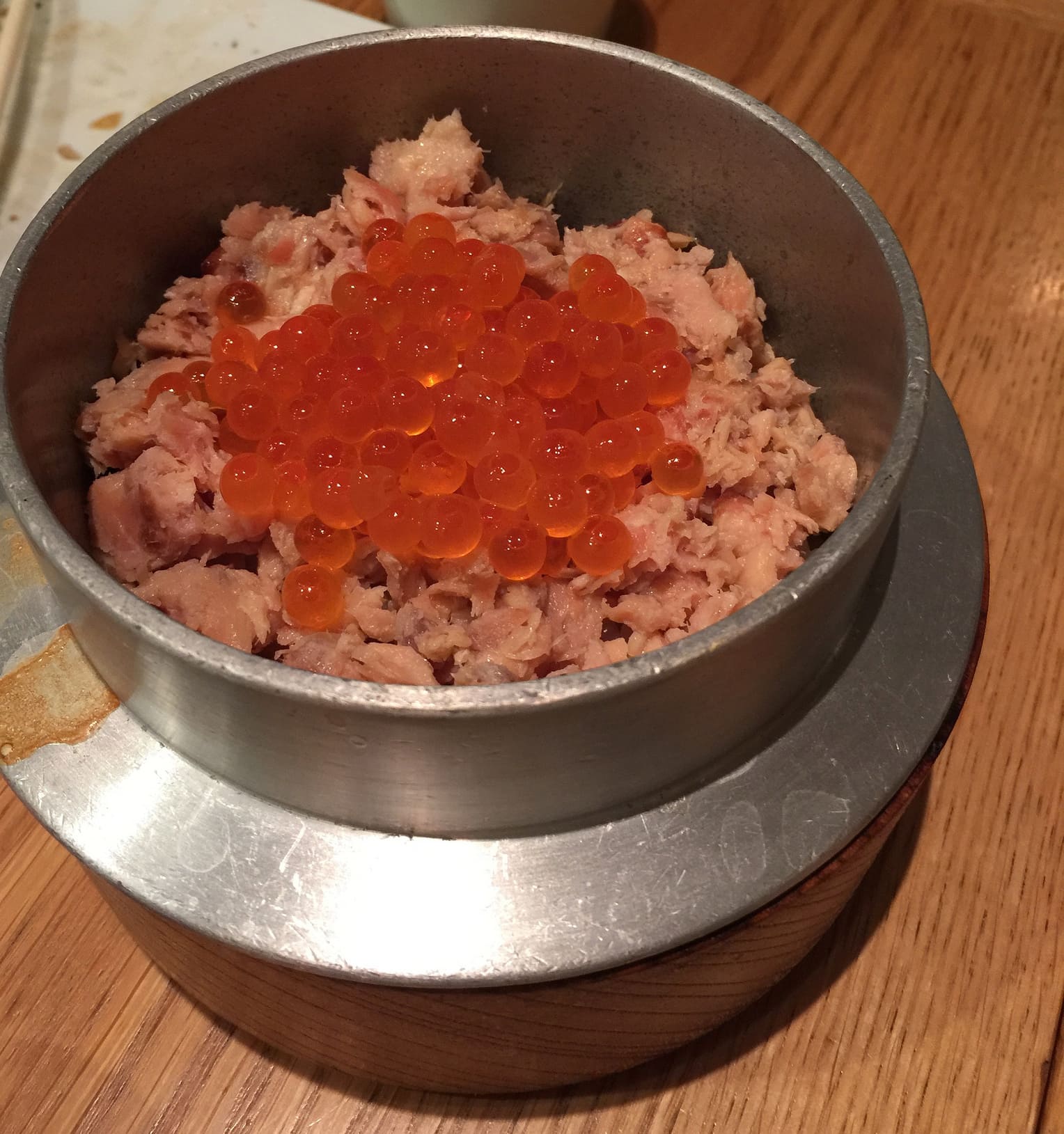 The History of Kamameshi & Where to Taste it in Tokyo
Kamameshi is another classic Japanese rice dish with an interesting history and a popularity that has lasted until today.
History of Kamameshi
Kamameshi translates to kettle rice in that kama means iron pot and meshi is the rice.
The dish popularized after the Great Kanto earthquake in 1923 as families communally ate straight from the iron pot. The act of communal eating represented the tight relationships formed as a means of togetherness and survival after the earthquake.
Kamameshi is essentially Japanese pilaf rice topped with meat, seafood, and/or vegetables and cooked with a light seasoning of soy sauce, sake and/or mirin. Cooking the rice in the iron pot created a burned bottom layer that has a beautiful crunch and caramelized depth in flavor.
Where to Have Kamameshi in Tokyo
In Tokyo, you can taste quality kamameshi near Tokyo Station in the premier Marunouchi and Otemachi area. The rice at Tori Kansuke features seasonal ingredients as well as chicken and vegetables as the restaurant also specializes in yakitori. Read more about Tori Kansuke.

Address & Hours
Tori-Kansuke
B2F Ootemori, Otemachi Tower
1-5-5 Otemachi, Chiyoda-ku, Tokyo
Daily, 11am to 4pm and 5pm to 11pm
---
Sign up for my newsletter on the sidebar for blog updates and my travel insider tips!