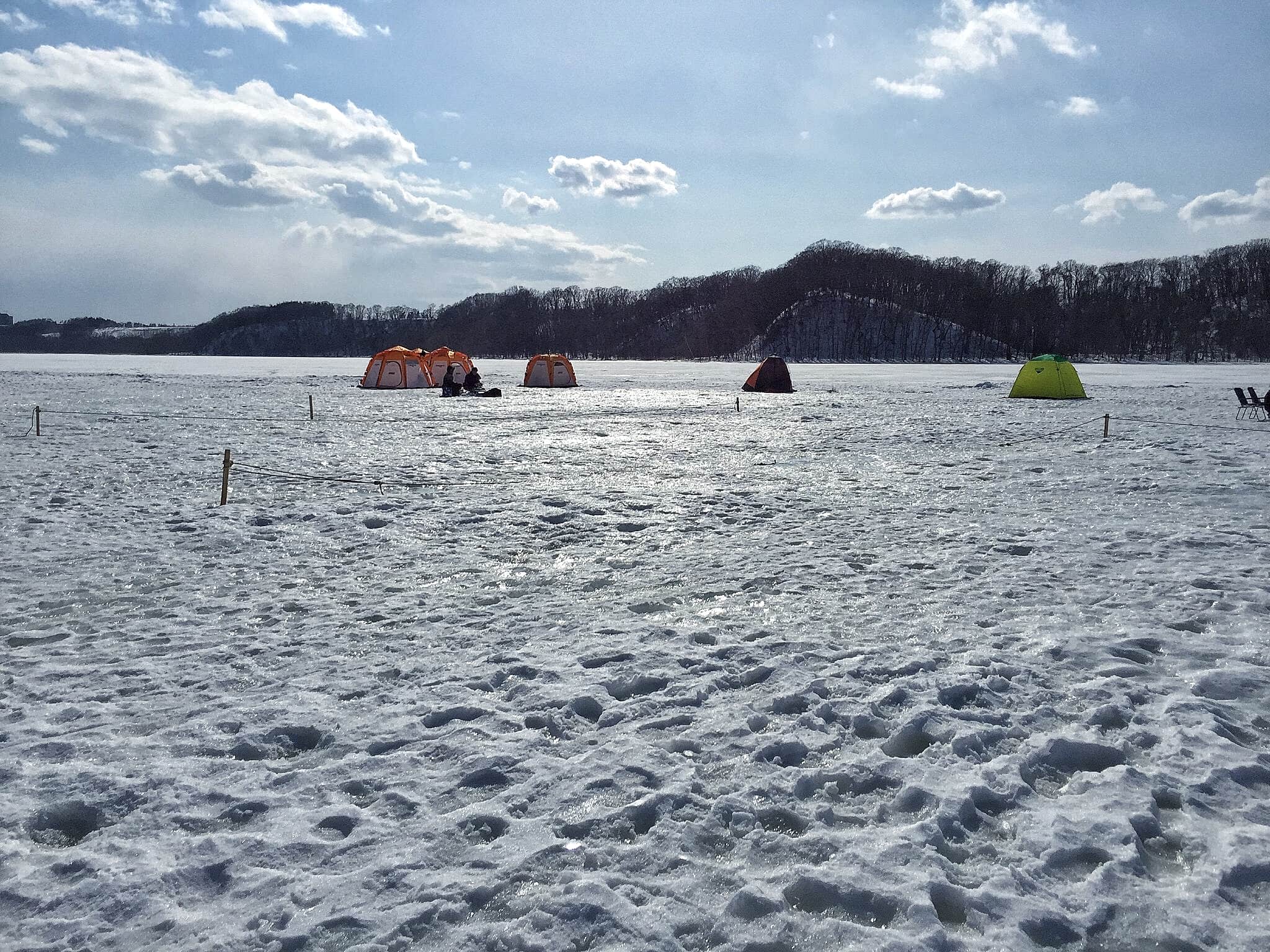 Catch of the day in Lake Abashiri
Winter in Hokkaido may be best known for the ski slopes.  As for me, I have found my new favorite winter sport: ice fishing.
A week-long exploration of Hokkaido from JJ Yulo's Just Jonesing Food Tour brought our hungry group of travelers on to Lake Abashiri.
JJ, who has international culinary accreditation, offers food tours to taste the world.  Our families have been eating together since I was a younger, chubbier adolescent in the San Francisco Bay Area.  Years have passed, and we are still grazing the world to eat.
His itinerary transported us to Abashiri, which lies along the northeastern coast of Hokkaido where the lake completely freezes over from December to April.  As such, the popular pastime is ice fishing for wakasagi, the local smelt.
Outfitted with clunky boots and with a quick tutorial on how to fish, we sat in cozy tents and reeled in our day's catch.
To our surprise and delight, the Japanese guides rinsed, battered, and fried our bowls of smelt to enjoy the freshest tempura experience on the frozen lake.
Hands down, this is one of my favorite food experiences!
---
Sign up to my newsletter on the sidebar for blog updates and my travel insider tips!