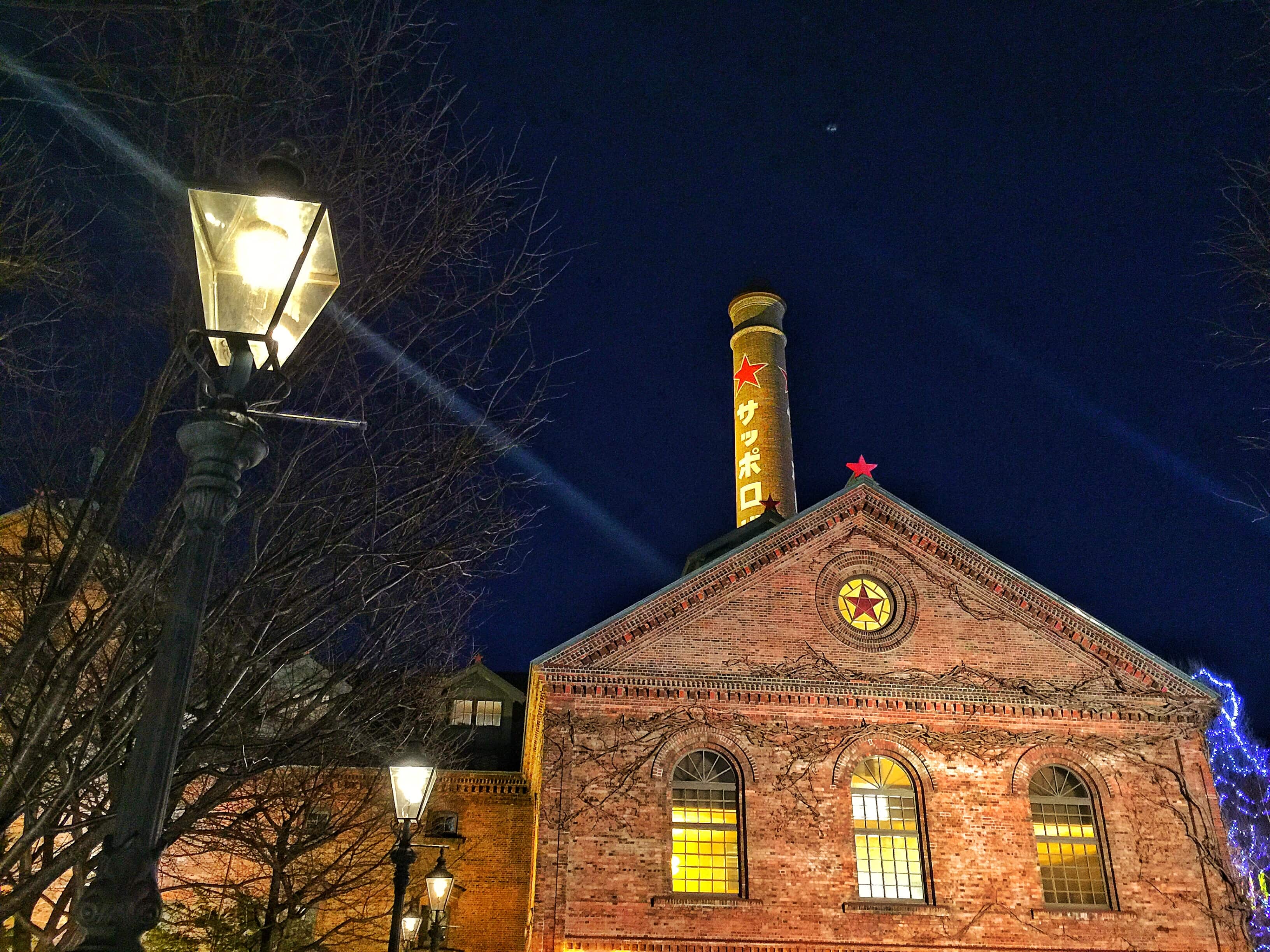 Japanese Beer and Whisky Culture
Food travel today is not just about restaurants and markets but also the drinking culture.
Food pairing with wine, beer, or cocktails plays on the palate and further enhances flavors and the dining experience.
In every sip, local drinks and drinking tell stories of history, society, and culture.
Sapporo Beer Garden
Hokkaido is no exception.  The northern region in Japan is the country's birthplace of beer.  The well-known Sapporo Beer is Japan's oldest brand of beer since 1877 created by a Japanese who studied brewing techniques in Germany.
The best place to start is the Sapporo Beer Museum which curates the history of beer, the beer making process, and the industry.  Best of all, there are tastings and a biergarten.  The Sapporo Beer Garden has two restaurants – one of which offers all you can drink beers.
Click here for TripAdvisor reviews and photos of the Sapporo Beer Garden
Sapporo Beer Garden
9-2-10 Kita 7 Jo
Higashi-ku
Sapporo
Hokkaido
+81-12-015-0550
Otaru Brewery
Light lagers dominate the Japanese beer scene.  In recent years, there has been a success of craft beer brewers coming in with Belgian, German, and American influences for maltier and hoppier flavors.
While in Hokkaido, Otaru Brewery provides a taste of Germany.  Genuine pilsners and ales having been brewing since 1995.  With Japanese ingredients and passion, the brews somehow taste even better than those in Germany.
Click here for TripAdvisor reviews and photos of the Otaru Brewery
Otaru Brewery
5-4 Minatomachi
Otaru
Hokkaido
+81-13-421-2323
Nikka Distillery
And for the recent rage and trend, Nikka Distillery in Yoichi brings in whisky fans from around the world.
From the father of Japanese whisky who studied the process in Scotland, this main distillery was established in 1934.  The location of the factory was purposefully chosen for its likeness to Scotland with the clear water, brisk air, and rich peat.
Click here for TripAdvisor reviews and photos of the Nikka Distillery
Nikka Distillery
7-6 Kurokawa-cho
Yoichi-cho
Hokkaido
+81-13-523-3131
---
Sign up to my newsletter on the sidebar for blog updates and my travel insider tips!