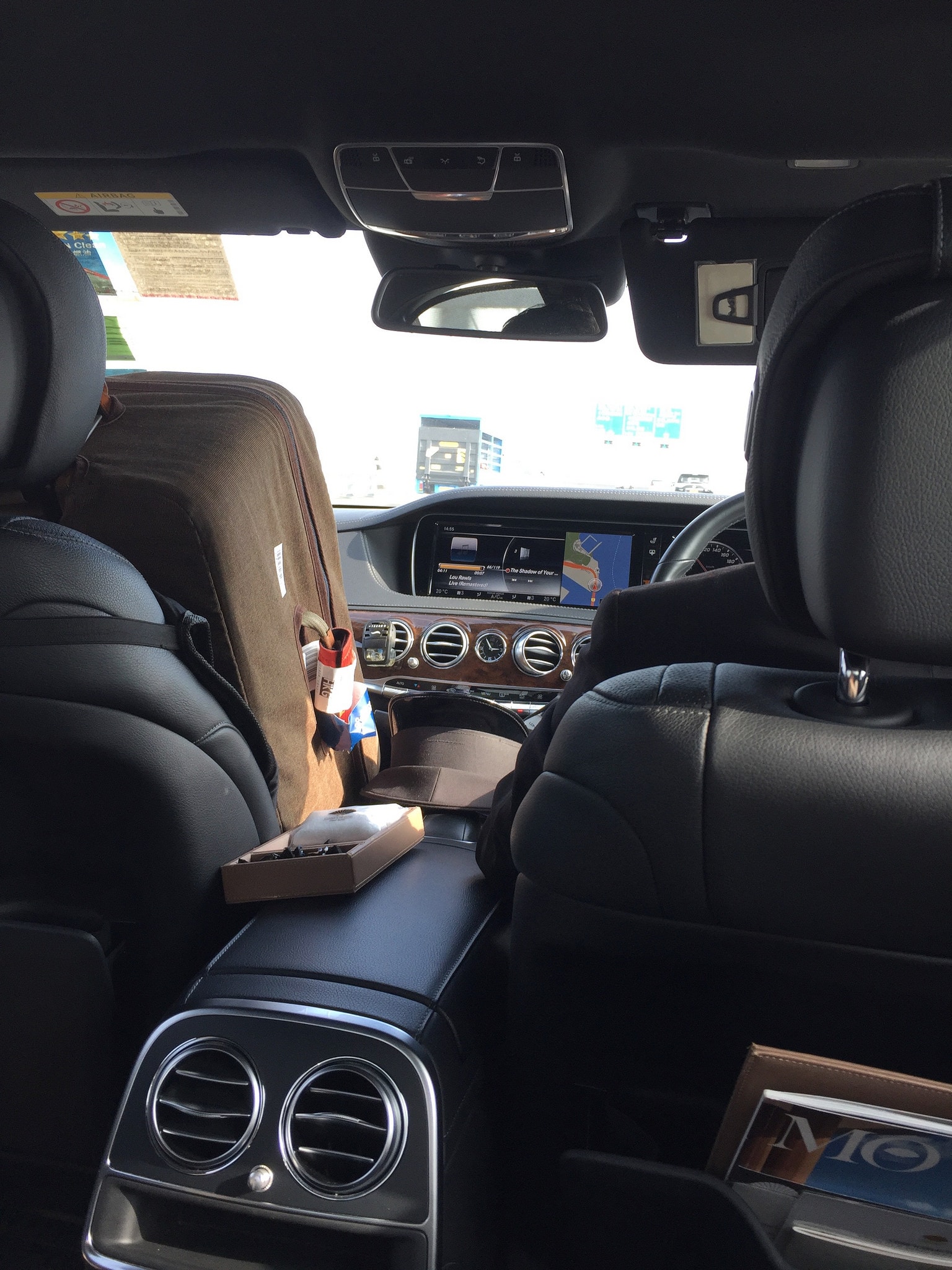 Hotel Airport Transfer Service – Worth it or not?
Luxury hotels offer airport transfer services for guests arriving and departing from the airport. The price is often steep and makes you prefer to use public transportation instead. However, there are times when hotel airport transfer service is worth it.
Should You Spend for a Hotel Airport Transfer Service? It Depends.
If you don't have multiple pieces of luggage and you don't mind taking public transportation, such as subways, taxis, or Ubers, into your destination city, then the price of hotel airport transfer service may not be worth it for you.
If you do have more than one or two bulky pieces of luggage and require assistance getting it from the airport and to your hotel room, then the cost of hotel airport transfer service (which on average is about $150 USD each way) is more than worth it for the conveniences it provides.
If it's the Mandarin Oriental Hong Kong: Yes, it's worth the price
In the case of the Mandarin Oriental Hong Kong, their hotel airport transfer service is more than worth the price because of the extent of services provided. Compared to other hotels, their airport staff is trained to go above and beyond the usual pick up and drop off.
Hotel Airport Transfer Service for Arrivals
For arrivals, if you book their hotel airport transfer service, an airport staff will greet you upon your exit from the airplane. You will have a ride in the airport buggy if the gate is far from Immigration.
After you pass through Immigration, your airport greeter will then assist you will collect your luggage from Baggage Claim. If you have multiple pieces, a porter will be included to assist with the bags. Once enter the Arrivals Halls, you will then meet a member of the hotel's airport staff who then escorts you to your sedan or van.
In the car, you will have a cold towel, Evian, mints, newspapers, and free Wi-Fi. Once out of the airport, you can expect to arrive in the hotel in about 30 minutes.
Upon your arrival in the driveway, you will then be greeted by a front desk staff who will take you to your room to process your check-in.
Hotel Airport Transfer Service for Departures
For departures, the process begins in the room just prior to check-out. First, call the operator to have a porter assist you with your luggage. Once he takes your luggage down to the lobby, you can also proceed to the Front Desk to settle your bill.
After payment, you will then get escorted to your sedan or van which is already loaded with your luggage. The drive also takes about 30 minutes to the airport.
Once at the airport, a hotel airport staff will assist you with your luggage and take you to your check-in counter. He escorts you the whole way through the check-in process including handling your luggage onto the check-in conveyor belt. After you receive your boarding pass, he will escort you to the entrance of the security line.
Current Rates
Currently, the rate each way for a Mercedes Benz sedan is 1300HKD ($165USD) and a Mercedes Benz van is 1500HKD ($190USD). Contact the hotel's Concierge to make your airport transfer booking/
Note that tipping in Hong Kong is not mandatory but graciously accepted, especially when patronizing luxury hotels. If the service is friendly and satisfactory, you should tip the hotel airport staff, drivers, and porters.
Book Your Stay
Mandarin Oriental, Hong Kong
5 Connaught Road
Central, Hong Kong
+852-2522-0111
Agoda
Booking.com
Hotels.com
TripAdvisor
---
Disclaimer: This article contains affiliate links to hotel booking sites. With no additional cost to you, your bookings earn me a commission if you click on the links via my website – Thank you!
Sign up for my newsletter on the sidebar for blog updates and my travel insider tips!