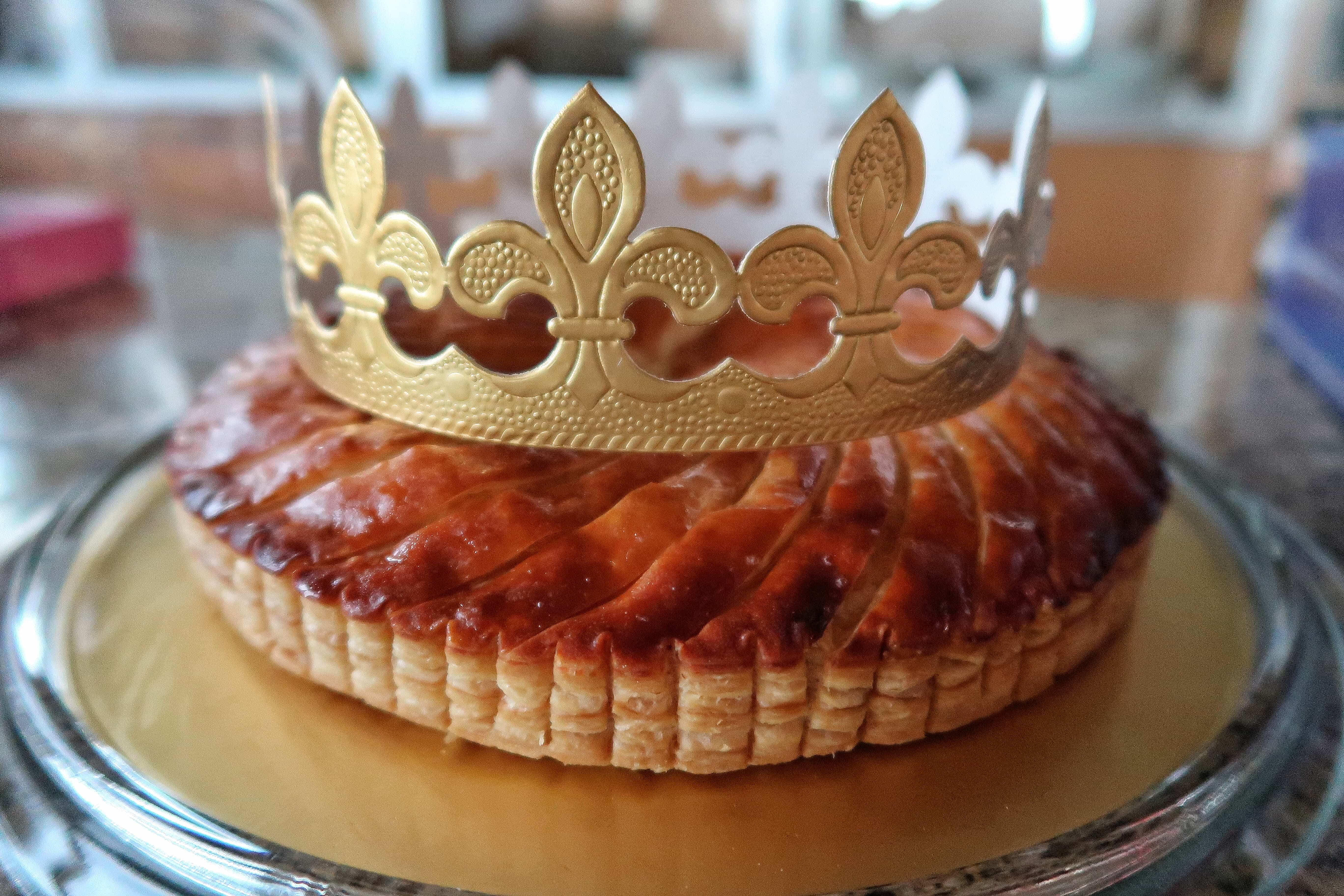 A History of Today's Popular French King Cake
As French pastry chefs gain popularity around the world, as does the French tradition of Galette des Rois. Today, you can find this famous King Cake in French pastry shops around the world.
The History of Galette des Rois
The history of galette des rois dates back to Roman times and more notably documented in history to the 14th century. The cake celebrated the winter solstice which the Christian church later created the fixed date of January 6 for the Epiphany (also known as Three Kings Day to honor the Magi who presented gifts to the Baby Jesus).
It's called King Cake, but it looks like a pie
Like most kings and political leaders, the king cake has its own history of controversy. In the 16th century in Paris, boulangeries (bakeries) and patisseries (cake shops) each wanted the sole rights to make and sell the king cake.
In the end, patisseries won the rights and make the king cakes into round brioche cakes which are also known as Gateau des Rois). Boulangeries then make king pies which are what we know of as today's Galette des Rois.
King for a Day
With the cake or pastry is a frangipane filling made of almonds. And within the filling is a fève which is randomly baked into the cake. The person who finds the fève in their slice is the king for a day and wears the gold crown.
The fève was traditionally a bean which symbolizes fertility and the coming of spring. In the 19th century, the fève evolved to porcelain figurines, such as Nativity figures. Today, bake shops can sell it with figurines or beans.
French Humor
A man goes to the dentist and says, "I broke a tooth on the fève in the king cake." The dentist responded, "Well since you're the king, you're going to need a crown."
Address & Book Your Stay
Mandarin Cake Shop
Monday to Saturday, 8am to 8pm
Sunday and Holidays, 8am to 7pm
+852-2825-4008
Mandarin Oriental, Hong Kong
5 Connaught Road
Central
Hong Kong
+852-2522-0111
Book Your Stay via:
Agoda
Booking.com
Hotels.com
TripAdvisor
---
Sign up for my newsletter on the sidebar for blog updates and my travel insider tips!