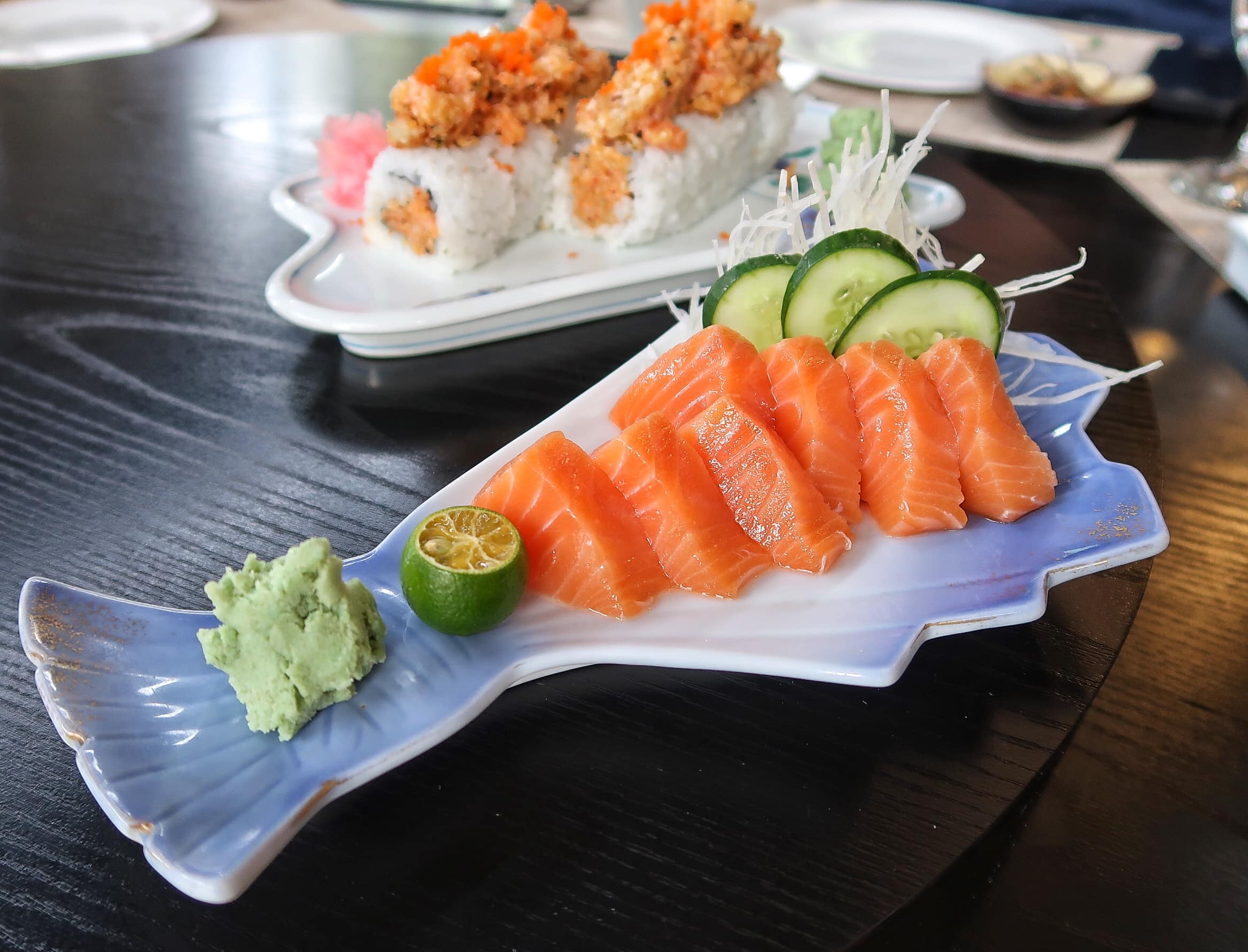 Plus, satisfy your Japanese cravings at Aozora for sushi, tempura and more!
Dining by the ridge for clear views of Taal Lake is a priority for most visitors to Tagaytay. At the same time, there are also those hidden gems surrounded by lush greenery and the fresh cool breeze. For that breath of fresh air, head straight to Aozora Japanese Cafe + Bistro to satisfy all your Japanese cuisine cravings.
The Tagaytay Getaway
Aozora's original location along the ridge boasted of prime views of Lake Taal. Now, its new location transports you from the Philippines into a Japanese hideaway. The restaurant is conveniently located just off the main road across the famous Starbucks (where you can go for a cup of coffee and admire the view afterward).
Sashimi, Sushi, and Maki in Aozora
Start your meal at Aozora with its specialty sashimi, sushi, and maki rolls. The fresh fishes are both local and imported from Japan. If you love salmon, all their salmon dishes are a must-order and completely satisfy your cravings.
Seafood Selections in Aozora
The menu at Aozora can be overwhelmingly extensive with too many choices. Choose your favorites (like grilled, teppanyaki, or tempura) or even your favorite ingredients which are sources both locally and directly imported from Japan.
Yakitori and Grilled Selections in the Mori garden
If you are looking for meat, try the grilled selections coming from the Mori garden yakitori grill. If you are looking for an indulgent splurge, try the premium cuts of beef wagyu in the form of teppanyaki or saikoro cubes.
Address & Hours
Aozora Japanese Cafe + Bistro
SVD Road corner Tagaytay-Calamba Road
+63-936-980-9656
Monday to Thursday, 9am to 9pm
Friday to Sunday, 9am to 10:30pm
Disclaimer: This meal was graciously hosted by Aozora Japanese Cafe + Bistro. All opinions, as always, are my own.
---
Sign up for my newsletter on the sidebar for blog updates and my travel insider tips!