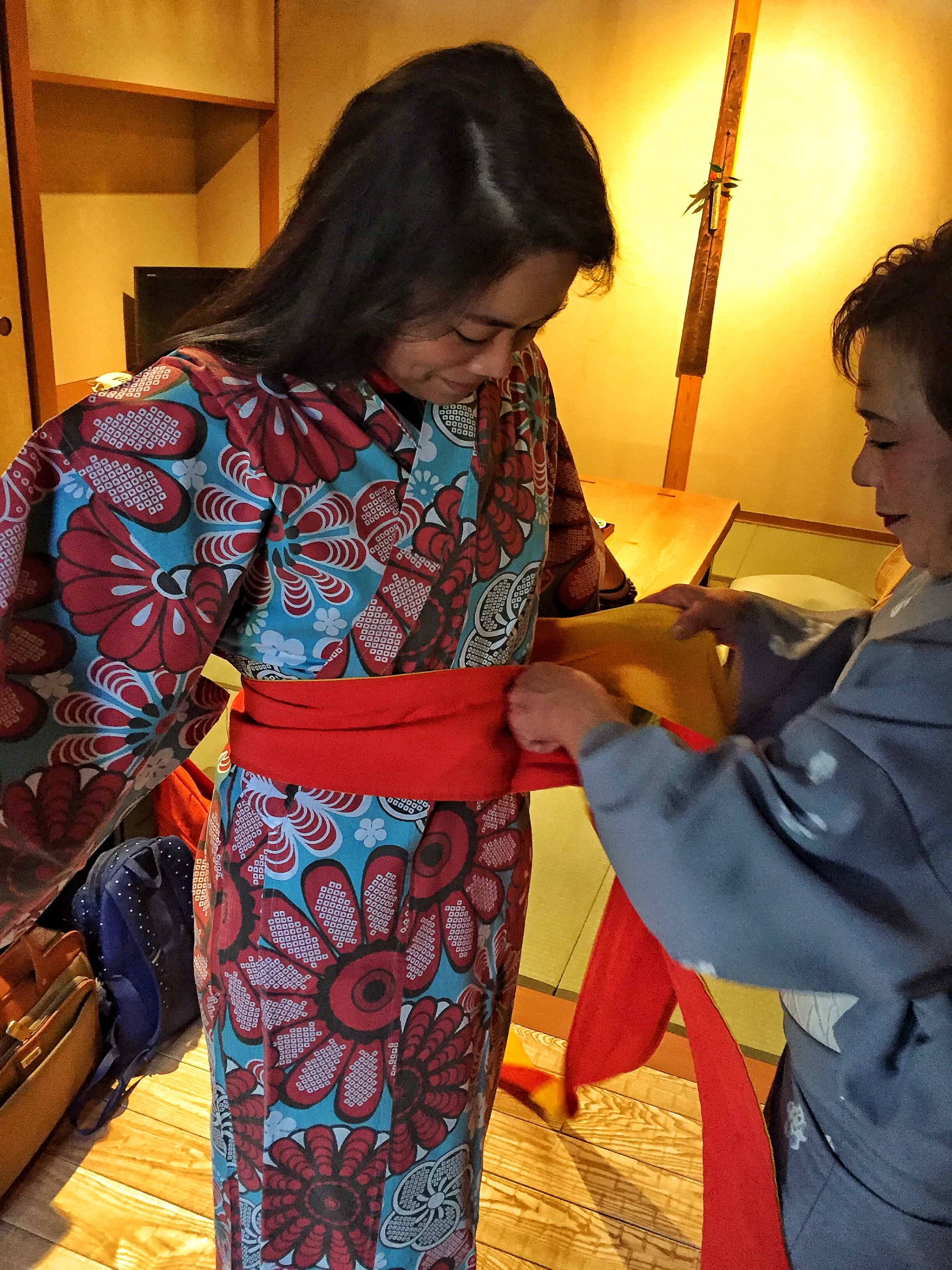 Greetings and Restaurant Basics
Welcome to Japan! While you can get by in English with slight difficulty, knowing a few of these Japanese expressions will make your experience easier and more enjoyable:
Useful Japanese Expressions: Greetings and Basics
good morning – ohayo gozaimasu; ohayo
good afternoon – konnichiwa
good evening – konbanwa
yes – hai
no – iie
I don't understand – wakarimasen
Do you speak English? – Eigo o hanashimasu ka?
excuse me – sumimasen
sorry – gomen nasai
please – kudasai
thank you – domo; arigato; domo arigato; arigato gozaimasu; domo arigato gozaimasu; arigato gozaimashita ("thank you for what you've done" – best applied upon leaving a restaurant)
Useful Japanese Phrases When in a Restaurant
Do you have an English menu – Eigo no menyu wa arimasu ka?
water – omizu
draft beer please – nama biiru kudasai
one more please – mohitotsu kudasai
Numbers when ordering food:
one (piece)- hitotsu
two – futatsu
three – mitsu
four – yotsu
five – itsutsu
six – mutsu
seven – nanatsu
eight – yatsu
nine – kokonotsu
ten – to
kanpai – cheers
itadakimasu – said before eating a meal
gochisosama deshita – said after eating a meal
---
Sign up for my newsletter on the sidebar for blog updates and my travel insider tips!