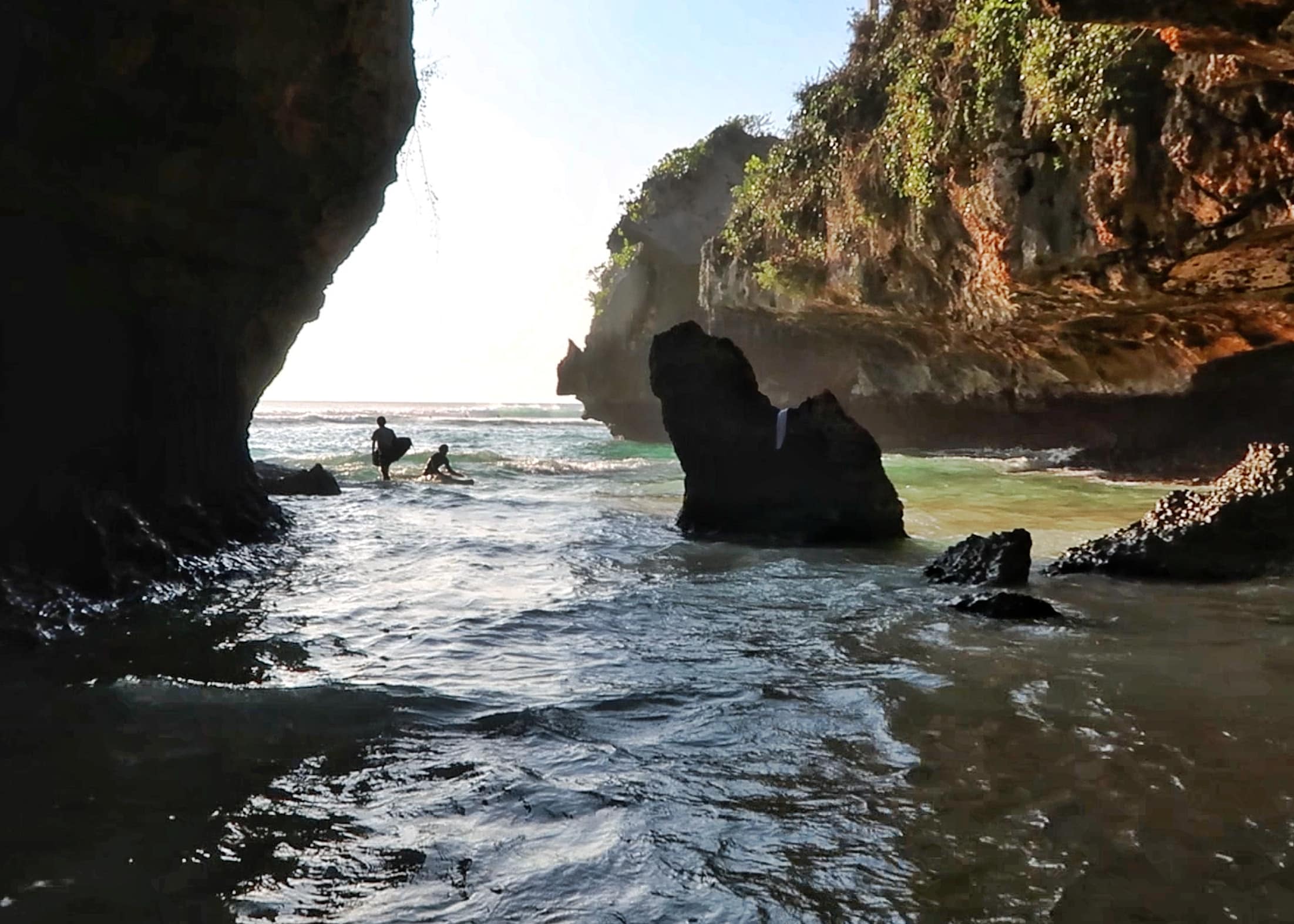 Discover Suluban Cave – a hidden gem known to surfers
If you venture out to southern Bali, you must include Uluwatu in your itinerary. Uluwatu is best known as one of the world's best beaches for surfers. You will find an incredible hidden cave beach that is the starting and end point to catch some of the toughest waves. Best of all, you don't have to be a surfer, or even know how to swim, to find the cave. Here's how to get to Suluban Cave:
Where to get dropped off
Suluban Beach and Suluban Cave can only be accessed by foot. Therefore, you will have to get dropped off in another location. Whether you hire an Uber, Grab, taxi or private car, the best place to get dropped off and picked up is near Single Fin. You can get dropped off nearby, but you will have to walk closer to the parking lot to get picked up at the end of your adventure.
Walking down the jagged steps
After walking by the parking lot of scooters, you will find the entrance to Single Fin on the right. Walk to the left of the entrance down the stairs. Continue down the uneven, steep steps (you'll likely follow a line of people heading to the same destination). Keep walking down and when you arrive at a T, turn left and continue walking down the stairs. At this point, you'll probably walk by surfers running up and down the stairs like pros.
You will then find the last set of steps to the hidden cave beach. The steps to the left have no railing. The steps to the right have a proper rail on one side. The choice is yours (I went right).
What to expect
–  When you get there, expect surfers and tourists with cameras. If it's the weekend, the tourists will outnumber the surfers.
–  You'll likely get your feet wet exploring the areas of the cave and the hidden entrances to the beach and open waters.
–  During high tides, the beach and cave access may be closed.
Reward yourself with a drink
When you arrive at Suluban Cave, the reward for walking down the steep steps are the picturesque views. When you climb back up all those uneven, steep steps, find your reward in the form of a cold drink at Single Fin
---
Sign up for my newsletter on the sidebar for blog updates and my travel insider tips!