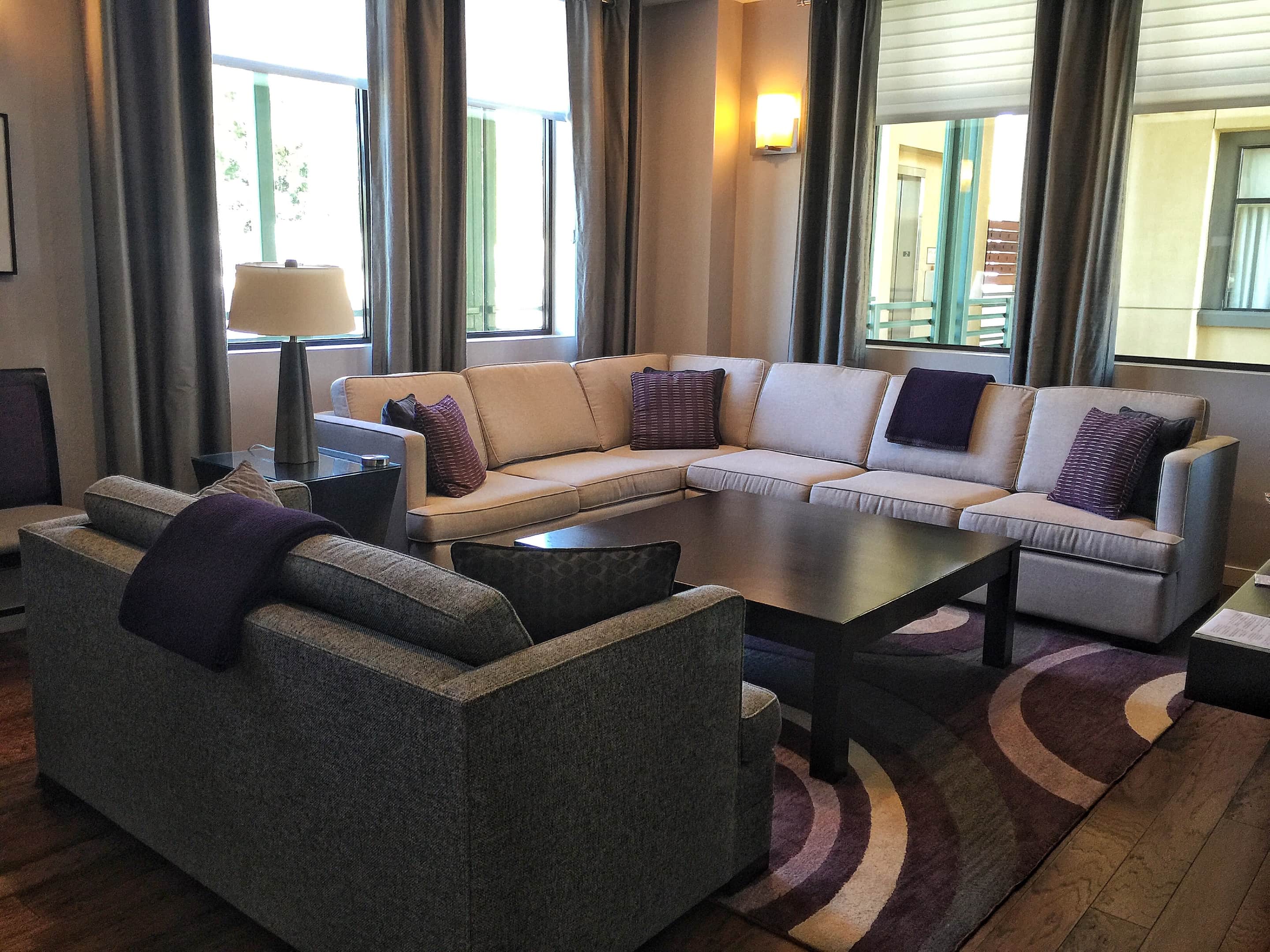 Comforts of home with the luxuries of a hotel
Healdsburg, California. A small town with big charm.
Located 70 miles north of San Francisco, Healdsburg lies on the intersections of the Russian River, Anderson, and Dry Creek valleys. The town is minutes away from the wine country and vineyards, making it the perfect home base for a stay in the Sonoma county.
The town's tourist scene slowly grows each year with eager food and wine enthusiasts. It is an easy one-and-a-half-hour drive from the city or a convenient flight in via Sonoma County Airport (which has direct flights from Seattle, Portland, Los Angeles, San Diego, Phoenix, and Las Vegas).
The food and wine of Healdsburg are best enjoyed with good company. And with good company, you will need a place to stay.
Two Thirty-Five Luxury Suites
By the heart of the historic downtown plaza, Two Thirty-Five Luxury Suites provides comfort, luxury, and relaxation with absolute convenience.
The all-suite boutique hotel is walking distance to everything in town: tasting rooms, restaurants, cafes, shops, art galleries, spas, and ice cream parlors.
The hotel opened in 2012 by a local family who sought to combine the accommodation of a family apartment with the leisure and details of a hotel, specifically daily cleaning and an on-site concierge.
Built on the second floor of an existing commercial building (with tasting rooms and restaurants right below), the hotel is perfect for families and groups.
The Suites
The property consists of four suites ranging from 1,300 to 1,700 square feet, individually theme.  The Plaza Suite is sleek and stylish.  The Fitch Mountain Suite is warm and welcoming.  The Foss Creek Suite is bold and fun.  And, the Orchard Suite is rustic and elegant.
Each suite comes with three bedrooms and three and a half baths, inclusive of a powder room.  Each bedroom has a California King bed (with lusciously soft sheets) and an en suite bathroom full of amenities including a professional hair dryer.  The unit comfortably sleeps six adults with no roll aways or sofa beds.
The fully furnished and equipped kitchen, living, and dining rooms are spacious and inviting.  As amazing as the restaurants are in town, you will equally want to stay in and enjoy the suite.
Luxury in the details
The details of the units are impressive and well-thought out.  Nest thermostats are positioned in every room to accommodate personal preferences of temperature.  The cabinetry and walls conveniently have outlets to charge any and all of your devices – this feature is far better than some of the best hotels around the world.
Guests have the ease of mind with the secure elevator and staircase access which requires the room key between 7pm and 7am.
Additionally, the on-site concierge and staff are more than happy to help you make the most of your stay by assisting you with your itinerary according to your interests, whether it be food and wine, private cooking lessons, bike tours, etc.
Two Thirty-Five Luxury Suites truly feels like coming home, and you will have a hard time parting come check out time on the morning of your departure.
Two Thirty-Five Luxury Suites
235 Healdsburg Avenue
Healdsburg, CA
Rates range from $500 per night in low season (November to February) to $975 per night for weekends and holidays during high season (March to October)
Minimum 2-night stay
Pets not permitted
Smoke-free property
Click here for TripAdvisor reviews and photos of Two Thirty-Five Luxury Suites
Disclaimer:  This stay was graciously hosted by Two Thirty-Five Luxury Suites.  All opinions, as always, are my own.
---
Sign up to my newsletter on the sidebar for blog updates and my travel insider tips!