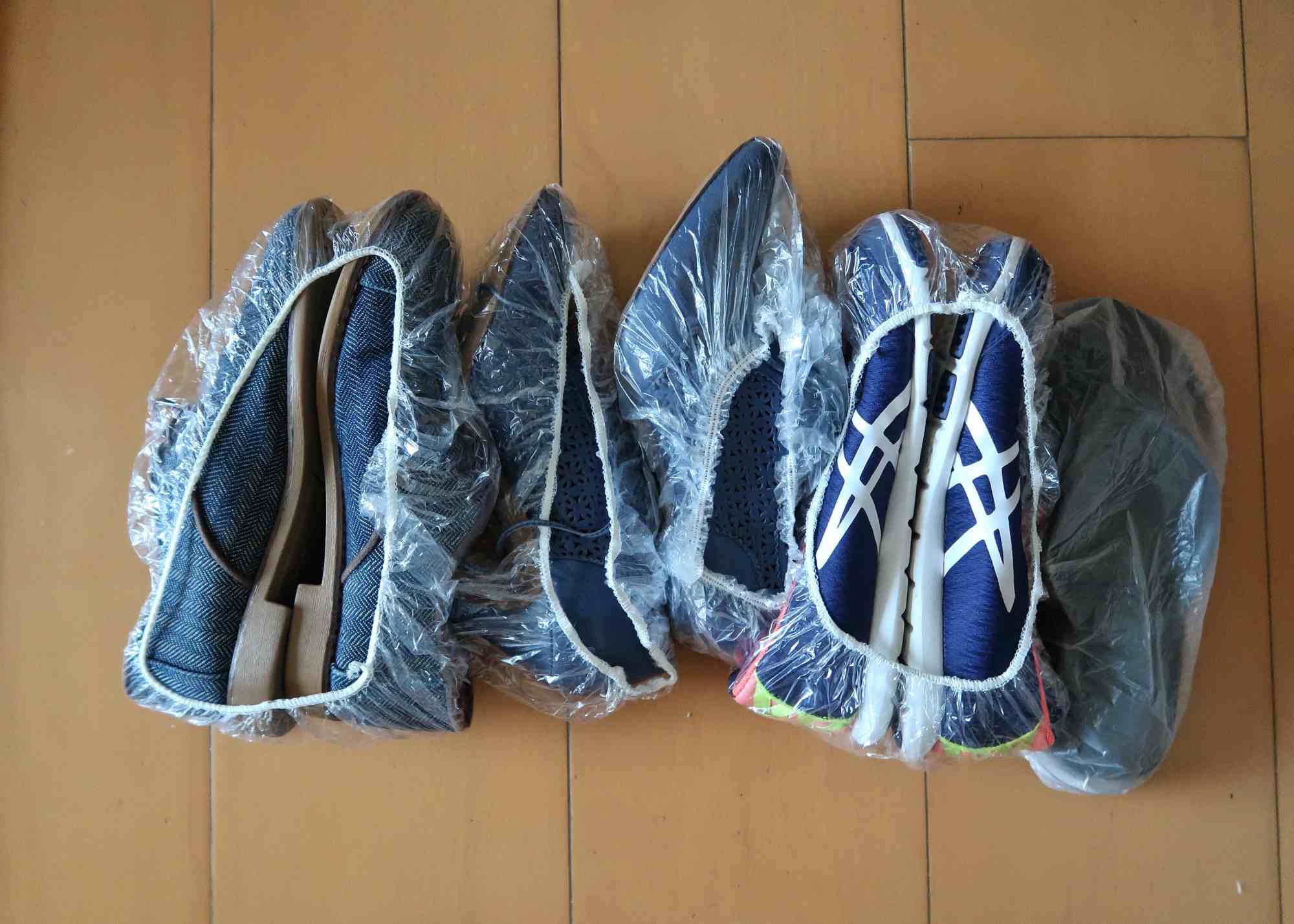 Travel Shoes for Every Trip
Shoes can make or break your whole outfit. Travel shoes can make or break your whole day. Here are tips for choosing the best travel shoes for your next trip:
The All-Around Travel Shoe
The all-around travel shoe must: 1) be comfortable to wear all day, 2) be proper and decent, especially if you plan to stay at nicer hotels, and 3) style well with all your outfits during the trip.
Comfort. Travel day means a lot of walking and standing. Ladies – avoid heels. For warmer weather, wear flats or loafers; and for colder months, booties are your best friend.
Proper & Decent. While sneakers may be tempting because of its soft, flexible comfort, it can make your entire outfit look far too casual. Save the sneakers for the gym, a hike, or a walk through a wet market. Today, there are so many options for leather, suede, etc materials of shoes that as comfortable as sneakers.
Style. Bring a pair of shoes that will style well with all your outfits. That can be a black, gray, navy blue, or brown pair of shoes. Stick to darker colors as they can hide the dirt build up that typically occurs while traveling.
Consider brands like Toms or Camper which have soft suede/canvas and soft leather, as well as rubber soles, for extra comfort.
Other Shoes to Bring for Your Trip
Shower Slippers
While you want to trust the cleanliness of your hotel, sometimes you can never be too sure. If you let your imagination run wild, maybe the guest who previously stayed in your room had dirty feet/germs/etc in the shower. If you are a germaphobe, bring a pair of rubber scissors for the shower.
Room Slippers
All luxury hotels and resorts will provide slippers for the room. If you stay at a 3 or 4-star hotel, they may not. Bring a pair of room slippers so you don't track your dirty outdoor shoes inside. Plus, it's more comfortable.
Either bring a pair of rubber slippers or collect room slippers from your previous stays at luxury hotels.
Backup Walking Shoes
If you want to preserve your travel day shoes, bring a pair of backup walking shoes that can get a little more worn out during your long days walking and exploring a city. This can also be a more comfortable shoe, like a Toms slip-on.
Dress Shoes
If you plan to dine at a nice restaurant or attend a special event, pack a pair of dress shoes. This adds weight and bulk to your luggage, but it is inevitably necessary for your event.
Gym Shoes
If you do plan to go to the hotel gym, pack a lift weight pair of running shoes. Some luxury hotels provide rental shoes, but since you sweat in them, it's more sanitary to bring your own.
Consider a pair of Puma shoes which are great for cardio and strength training exercises. Best of all, they are incredibly light and won't take up your baggage's weight quota.
For packing tips for your shoes and more, read How I Pack My Luggage
---
Disclaimer: This post contains affiliate links which help me earn a commission on any of your purchases at no additional cost to you. Thank you!
Sign up for my newsletter on the sidebar for blog updates and my travel insider tips!