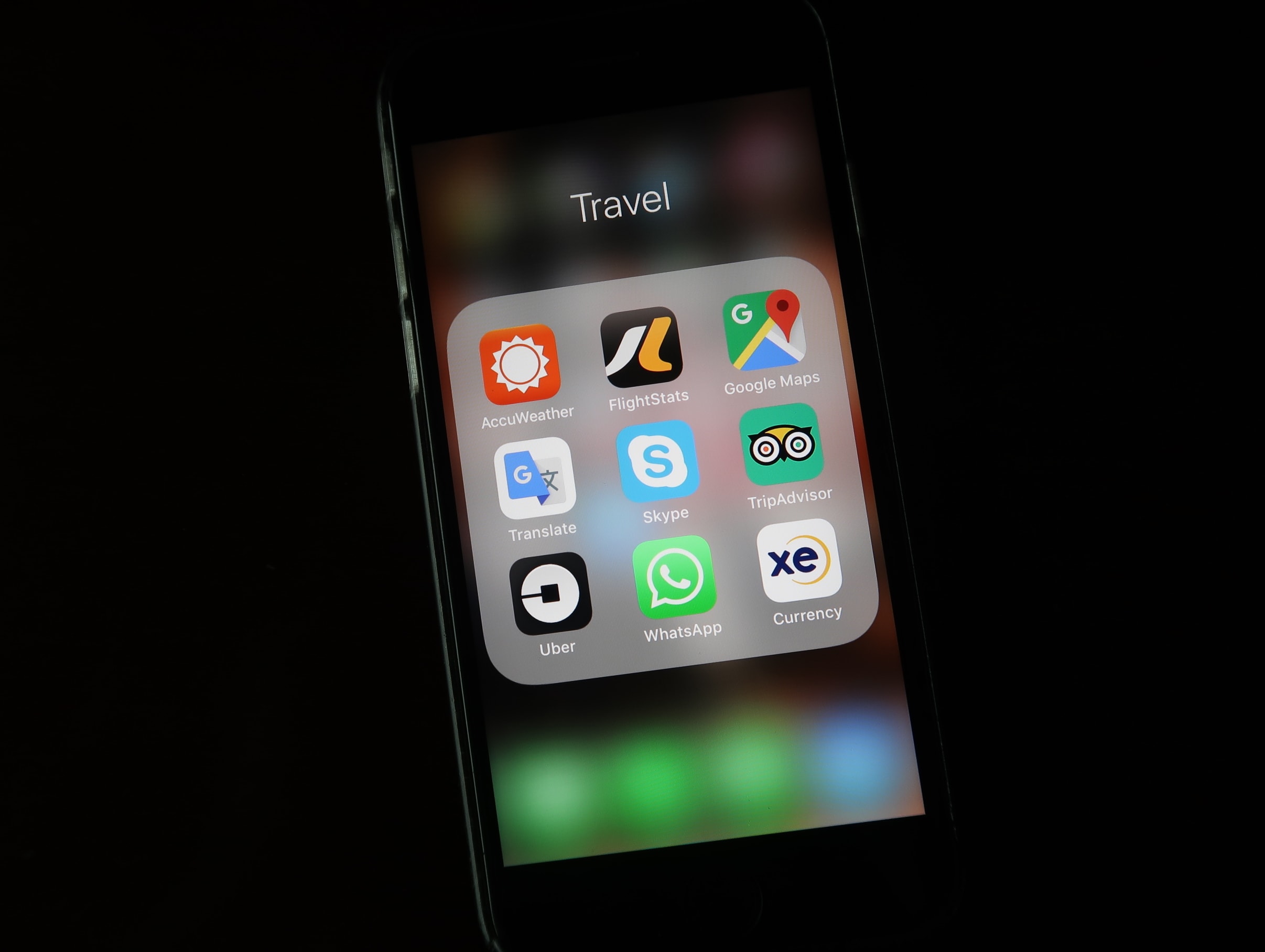 Smartphone Apps For Your Next Trip to Japan.
These days having your smartphone is an essential part of traveling. Make the most of your next trip to Japan with these 7 essential apps:
1. Google Maps
This is a must for every traveler as Google Maps details not only driving directions but also walking and public transportation directions. The maps show buildings with multiple floors, which is important in Japan where stores and destinations can be in basement floors or high floors. The app will also aid you in how much subway or train tickets will cost, as well as exact schedules and lines to take.
2. Google Translate
Another must-have app to help you with every local who may not be able to speak English and to assist you in every store. To communicate with Japanese locals, you can write your English words, phrase, or inquiry and then show them the Japanese translation. In stores, or wherever else, you can use the camera function within the app to take photos or use the live translation from the written Japanese characters to English. It is not at all 100% accurate, but you will be able to figure out the gist of the translation.
3. Japan Taxi
If you plan on taking taxis in Japan, download Japan Taxi in which you can call a taxi, make reservations for a taxi, calculate the fare, and even pay for the taxis within the app with your registered credit card.
4. Uber
If you are in Tokyo, you can use your Uber app to call cars and vans in the city. You can simply use the app as you do in the states with your card. Vans are especially a great option to take to Haneda Airport at a fixed rate.
5. Japan Official Travel App
An official app from the Japan National Tourism Organization. The app provides travel guide content, routes, and navigation. The reason to download the app would be its referent for free WiFi hotspots, tourist information centers, stations, ATMs, and hospitals.
6. XE Currency
When traveling shopping abroad, it is typical to want to calculate the local prices into your respective currencies. The XE Currency app updates frequent providing you with the most accurate currency exchange at that moment.
7. Gurunavi
Food is a main reason for travel. When in Japan, you can use the Gurunavi app as your restaurant guide and restaurant finder. You can search what's nearby, by the area, or by the cuisine. Additionally, there are price ranges, restaurant hours, menus, and more.
---
Sign up for my newsletter on the sidebar for blog updates and my travel insider tips!