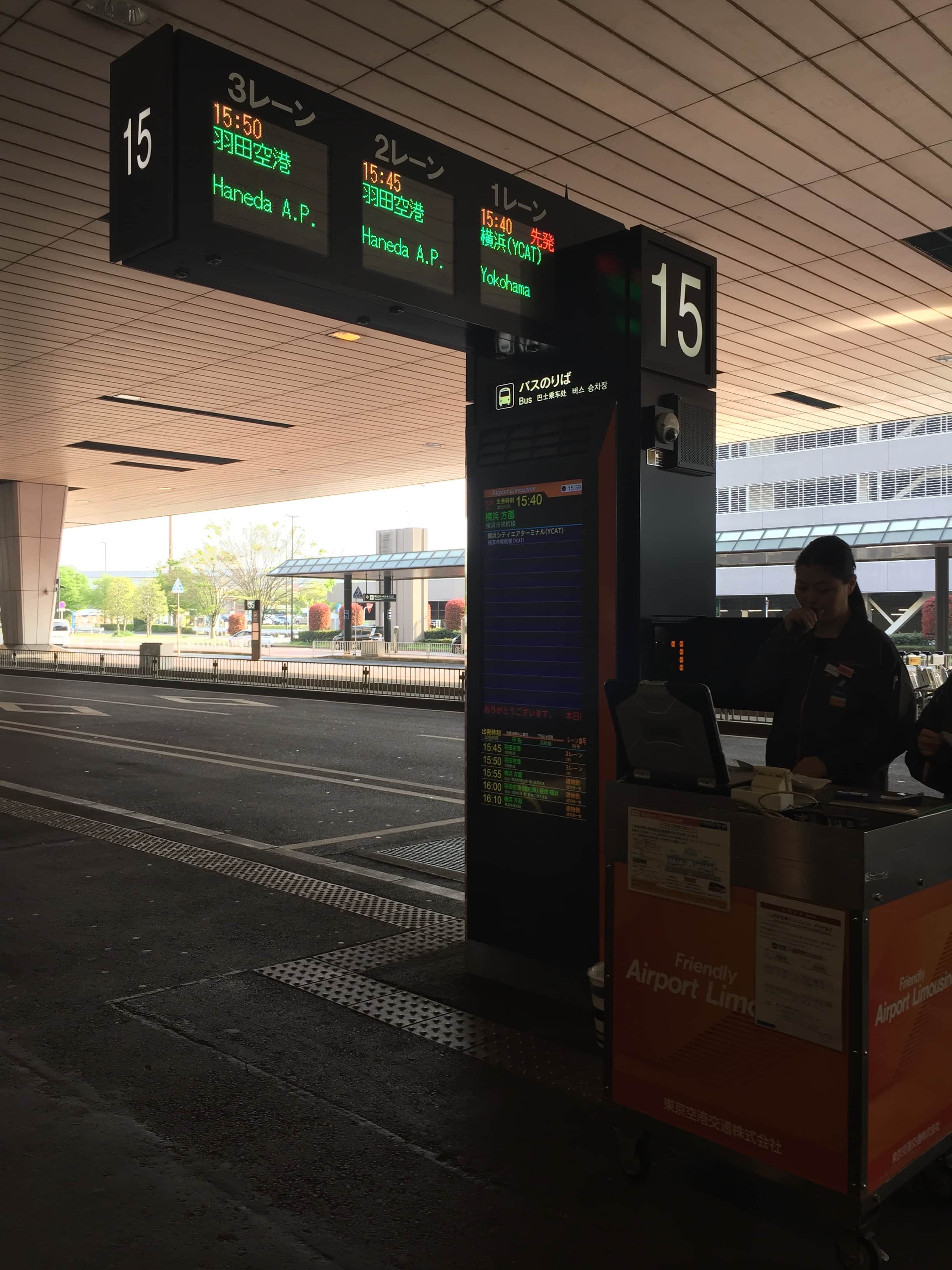 Taking the Airport Limousine Bus to Transit between Narita & Haneda Airports.
Tokyo has two major international and domestic airports, Narita Airport and Haneda Airport. If you booked a flight arrives and departs at each airport, the Airport Limousine Bus is the easiest and most convenient way for transit.
Taking the Airport Limousine Bus
The Airport Limousine Bus takes travelers not only to and from Tokyo but also between Narita and Haneda airports for 3,100 yen (discounted for children and seniors with ID).
The journey takes less than 1 hour and 20 minutes. Once the bus makes its stops within the airport, it heads directly to the other airport and makes stops at the main terminals.
From your exit into the Arrivals Hall, look for the orange Airport Limousine ticket counter to purchase your tickets. From there, you will simply take the closest exit right out to your designated bus stop number. The staff at the kiosk will then assist you with your luggage and when to board your bus.

Insider Tips
Make sure you have at least a 3-hour layover to ensure enough time for everything. This factors in immigration and baggage wait times at your arrival airport as well as check-in and security wait times at your departure airport. If you think your flight may be delayed upon arrival, or it is a busy travel season with longer security lines, then account for a longer layover time, such as at least 4 hours.
Check that your passport allows visa-free entry into Japan or that you have the appropriate visa to enter the country, such as a multiple entry tourist visa.
When you initially check in your luggage for your flight to Japan, make sure the luggages are tagged at your arrival airport so that you can collect your baggage and bring it with you on the bus.
On your flight into Japan, you will receive arrival and customs forms. For hotel address, simply write "Transit to Haneda (or Narita) Airport". You may leave the telephone line blank.

---
Sign up for my newsletter on the sidebar for blog updates and my travel insider tips!