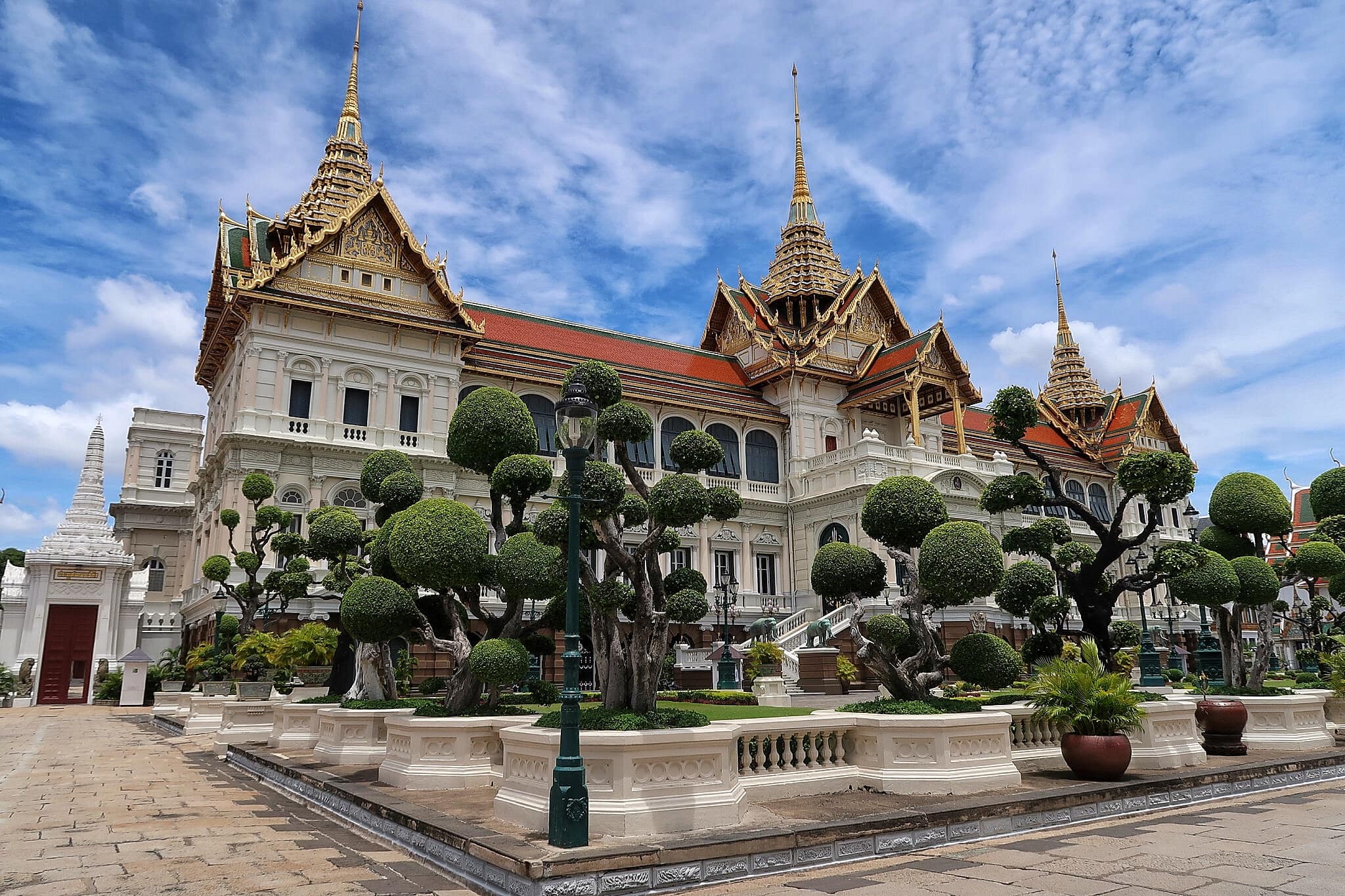 Must-Visit Sights in Bangkok
Bangkok has an overwhelming number of places to visit that is incredibly difficult to narrow down what to see during your limited time in the city. Here are Top 3 and best tourist sights to see when in Bangkok, Thailand:
#3: Wat Arun
Also known as the Temple of Dawn. This is best viewed as the sun sets and the lights around the temple light up against the color-changing sky. The exterior continues to undergo renovations which limit the views of the temple.
You can pay 100 baht to enter the temple where you can climb up the central prang, or just simply enjoy it from the adjacent pier where you can catch the river taxi.
Visitors are required to cover up their shoulders and legs. Sleeveless shoulders must be covered, and legs with shorts or clothing above the knee must be covered by a sarong.
The temple is open daily from 8:30am to 5:30pm.
#2: Wat Pho
Also known as the Temple of the Reclining Buddha. This temple is located next to the Grand Palace and should be considered a must-visit for tourists because of the significance of the massive reclining Buddha inside the temple which is one of the largest in the city.
Entrance is also 100 baht with the same attire requirements for visitors to have their shoulders and legs covered to respect the temple.
Bring socks if you want to walk inside the temple to see the Buddha.
The temple is open daily from 8am to 5pm.
#1: Grand Palace
If you only have time for one temple, you must choose the Grand Palace. The city's most famous landmark was built in 1782 and was home to the royal family for over 150 years. Today it continues to be used for ceremonial government events.
Entrance is priced at 500 baht. Do not hesitate with the price – it is well worth it and the time you spend admiring the temples.
Dress code is the most strict with guards making sure every visitor abides by the shoulders and legs covered requirements. There are plenty of vendors selling sarongs and souvenir-like pants to cover up your legs and shoulders. Also, bring socks if you plan to walk inside the temples.
The temple is open daily from 8:30am to 3:30pm.
---
Sign up for my newsletter on the sidebar for blog updates and my travel insider tips!