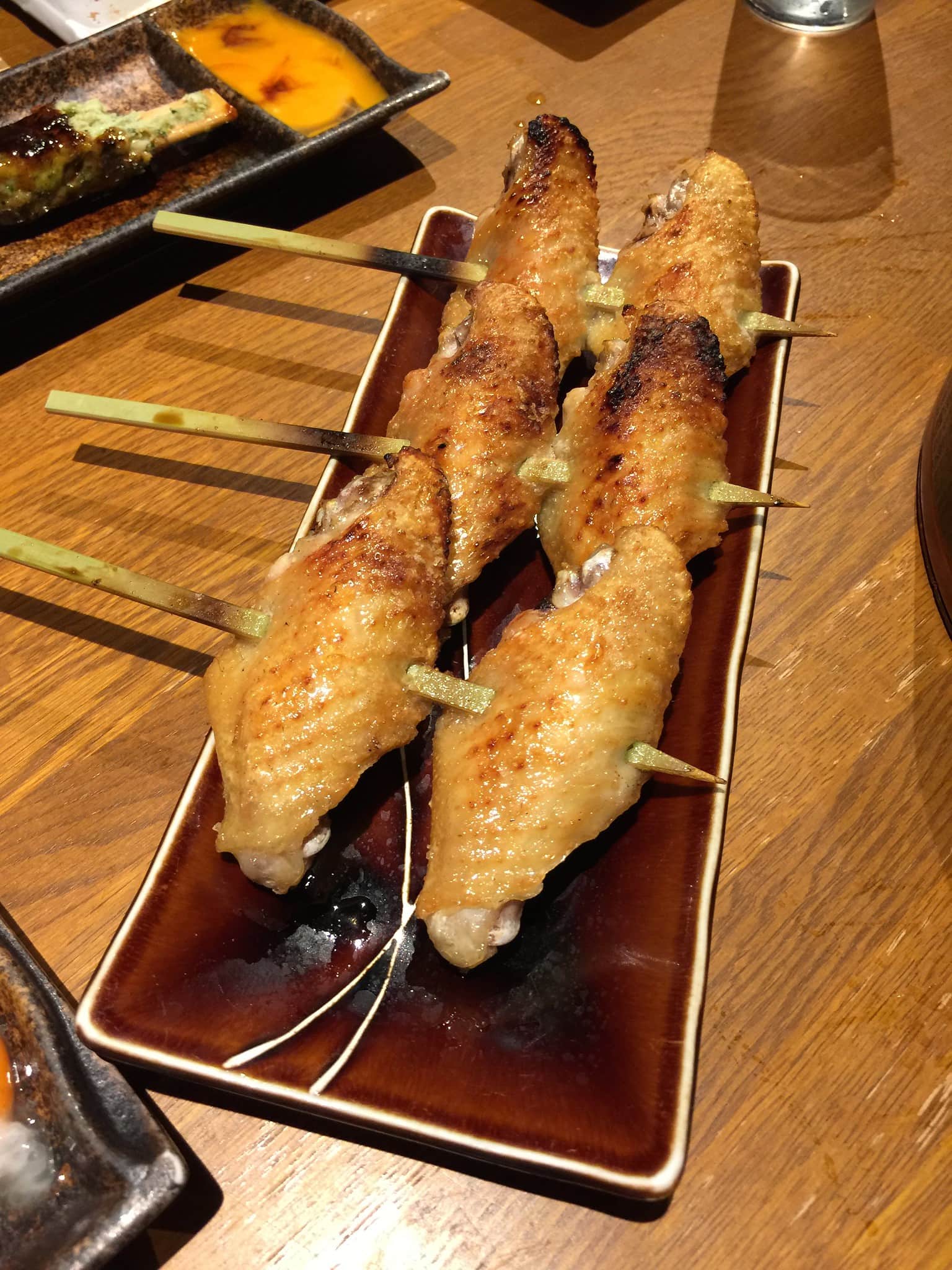 Yakitori in Tokyo's Financial District.
Yakitori is a must-have when in Tokyo as it is truly a local experience. For a quality, yet casual yakitori meal, try Tokyo Imaiya Honten in Marunouchi.
About Tokyo Imaiya Honton
Tokyo Imaiya Honten is located in Marunouchi Building, also known as Maru Biru, which has restaurants on 5th, 6th, 35th, and 36th floors. The restaurant offered traditional yakitori in a presentable, yet casual restaurant in the heart of Tokyo's financial district.
There are countless of yakitori restaurants all over Tokyo and each one has their forte and specialty. At Tokyo Imaiya Honten, they do a stellar job of charcoal grilling each and every skewer to the point where it is deliciously char-grilled with the smoke flavors wonderfully in every bite. Plus, if you are looking for vegetables, the menu offers plentiful choices of grilled vegetables.
Note that reservations are strongly recommended, especially during the first turnover of weeknight dinners.
Read more about Tokyo Imaiya: Yakitori in Tokyo's Marunouchi District.

Food Photos from Tokyo Imaiya Honton
Start of the Meal
Yakitori
Vegetables
Discover more about Yakitori
Address & Hours
Tokyo Imaiya
6F Marunouchi Building
2-4-1 Marunouchi, Chiyoda-ku, Tokyo
Monday to Friday, 11am to 1:30pm and 4pm to 10:30pm
Saturday & Sunday, 11am to 10pm

---
Sign up for my newsletter on the sidebar for blog updates and my travel insider tips!