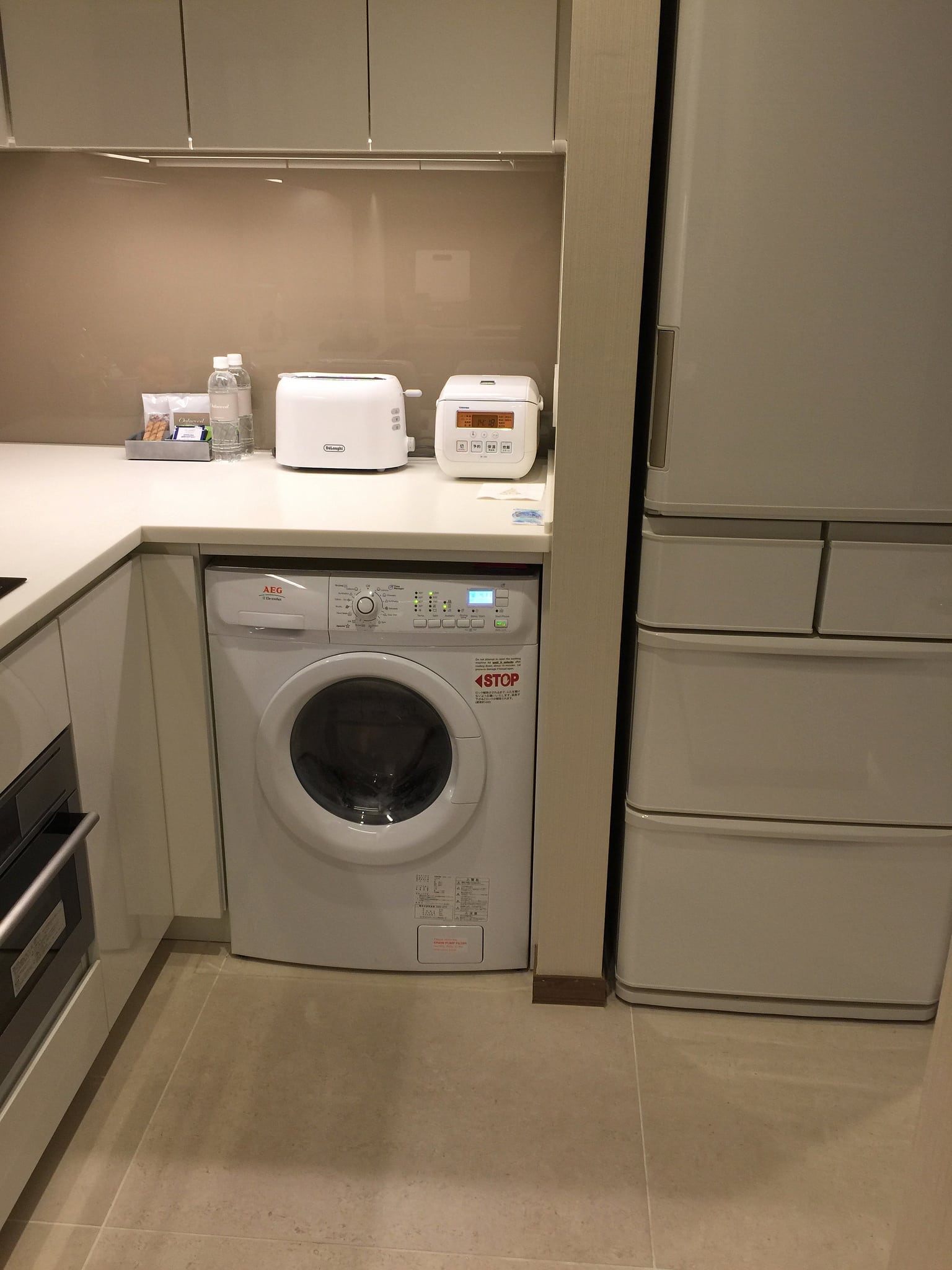 Laundry & Clean Clothes! Finding Hotels in Tokyo With In-Room Washing Machines.
Many travelers in Japan explore the country for at least one week. That many days away from home means packing enough clothes or repeating dirty clothes. In Japan, you can find hotels with in-room washing machines so you can have clean clothes throughout your trip. Here are 3 hotels in central Tokyo with in-room washing machines:
1. Oakwood Premier Tokyo
For the most central location in Tokyo, book your stay at Oakwood Premier Tokyo located at Tokyo Station. The hotel/serviced apartment provides hotel services, such as daily housekeeping. All rooms and suites have a full kitchen and washer/dryer which is perfect for travelers staying more than a few nights in Tokyo.

Oakwood Premier Tokyo
1-8-2 Marunouchi, Chiyoda-ku, Tokyo
Book Your Stay via:
Agoda
Booking.com
Hotels.com
TripAdvisor
2. Tokyu Stay Ginza
For a more affordable option, though not a budget hotel, consider Tokyu Stay Ginza right in the heart of Ginza and just behind Mitsukoshi Ginza. Base rooms are Japan-small starting at 15 square meters. In-room amenities like a fridge, microwave, and washer/dryer make up for the compact room.

Tokyu Stay Ginza
4-10-5 Ginza, Chuo-ku, Tokyo
Book Your Stay via:
Agoda
Booking.com
Hotels.com
TripAdvisor
3. Ascott Marunouchi
For a splurge, check out Marunouchi's newest hotel/serviced apartments, Ascott Marunouchi. Ascott boasts of large, spacious 40 square meter rooms with a full kitchen and a washing machine/dryer. Reviews critique the hotel's lack of everyday housekeeping and its quieter location, especially on the weekends. However, Ascott should be considered if you are looking for a spacious room with laundry in the Marunouchi area.

Ascott Marunouchi Tokyo
1-1-1 Otemachi, Chiyoda-ku, Tokyo
Book Your Stay via:
Agoda
Booking.com
Hotels.com
TripAdvisor
Tip for How to Find Hotel Rooms with Washing Machines
To find hotel rooms with an in-room washing machine, head to Agoda. Input your destination city and the dates of your stay. Then, scroll down the left side bar under "Filter by". Under "Room amenities", check "Washing machine". Your results will then be filtered in include rooms with washing machines in the top results.

Disclaimer: This article contains affiliate links to hotel booking sites. With no additional cost to you, your bookings earn me a commission if you click on the links via my website – Thank you!
---
Sign up for my newsletter on the sidebar for blog updates and my travel insider tips!