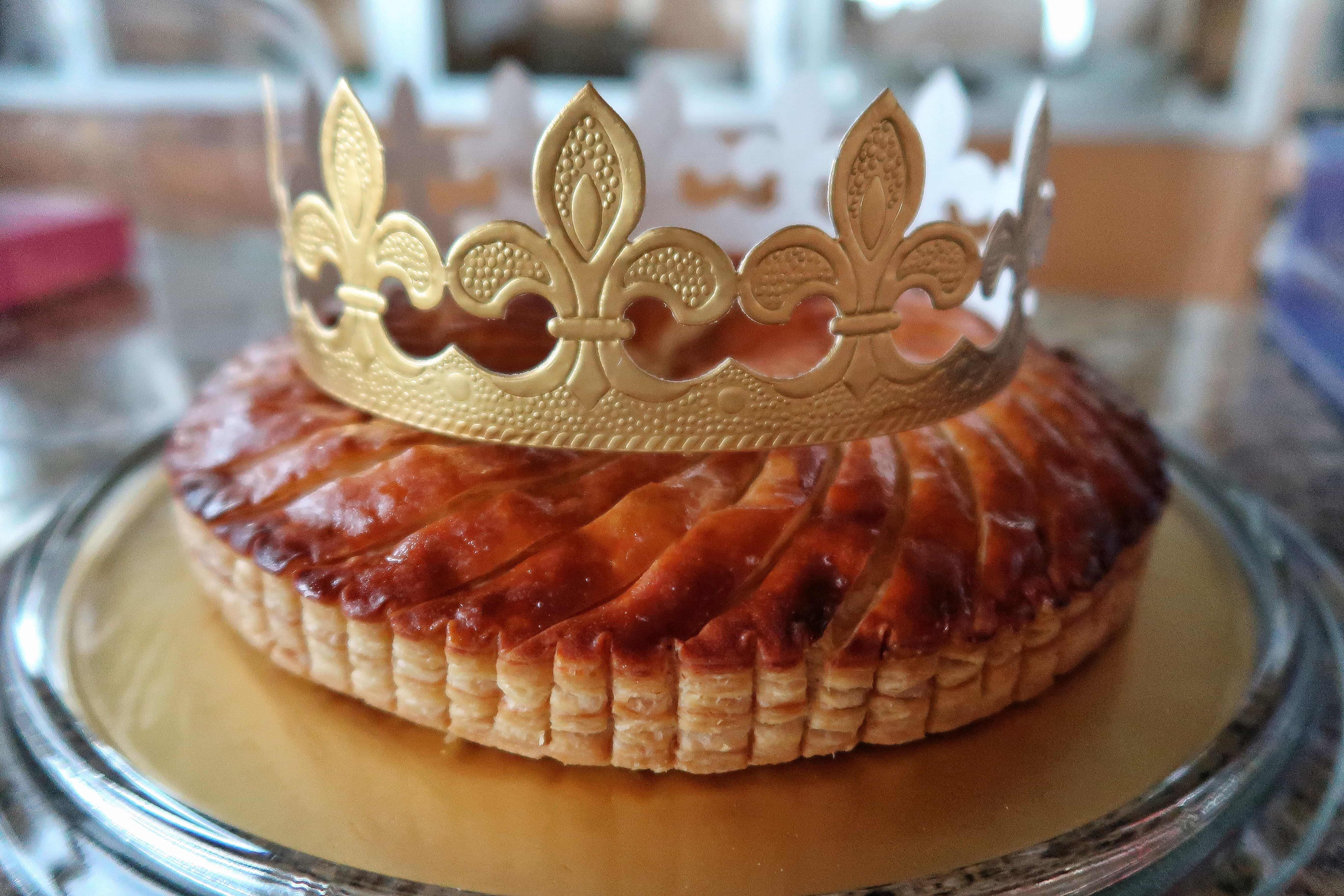 Three Kings' Day: Cakes & Traditions.
Three Kings Day is a Catholic tradition celebrated around the world to conclude the Christmas season. Included in the celebration is a king's cake which varies from country to country.
Spain: Roscón de los Reyes
In Spanish, a roscón is a ring-shaped pastry roll filled with cream or chocolate. Inside, a small figure of a king and a dried bean are randomly placed inside. The one who has a slice with the king wears the paper crown for the day. The one who has the bean must pay for the cake the following year.
In Catalonia, the cake is known as Tortell or Gateau des Rois, which is stuffed with marzipan and actually closer to the French king's cake.
France: Galette des Rois
France's king's cake does not have a hole in the middle. Rather, it is a flat almond pastry cake that has a toy crown or bean inside. The person who finds it in their slice wears the gold paper crown for the day.
Portugal: Bolo Rei
Portugal created its king's cake from French influences in the 19th century. The cake is a soft, white dough topped with raisins, nuts, and crystallized fruit. A dried fava bean is placed inside and the person who has it in their slice must pay for the cake the following year.
Switzerland: Dreikönigskuchen
In Switzerland's German-speaking regions, their version of a king's cake is actually more like a cluster of bread rolls formed in the shape of a crown. The rolls are lightly sweetened, flavored with citrus, and studded with raisins. A whole almond is placed into one roll, and that person who gets it wears the crown as the king for the day.
Mexico: Rosca de Reyes
Mexico's king's cake is shaped like a wreath and topped with candied fruits and nuts to represent the jewels on the king's crown. Inside, one finds a tiny Baby Jesus figure. Whoever receives it must serve as host for the next celebration on February 2 – Candlemas, or Día de la Candelaria which celebrates the early life of Jesus.
---
Sign up for my newsletter on the sidebar for blog updates and my travel insider tips!