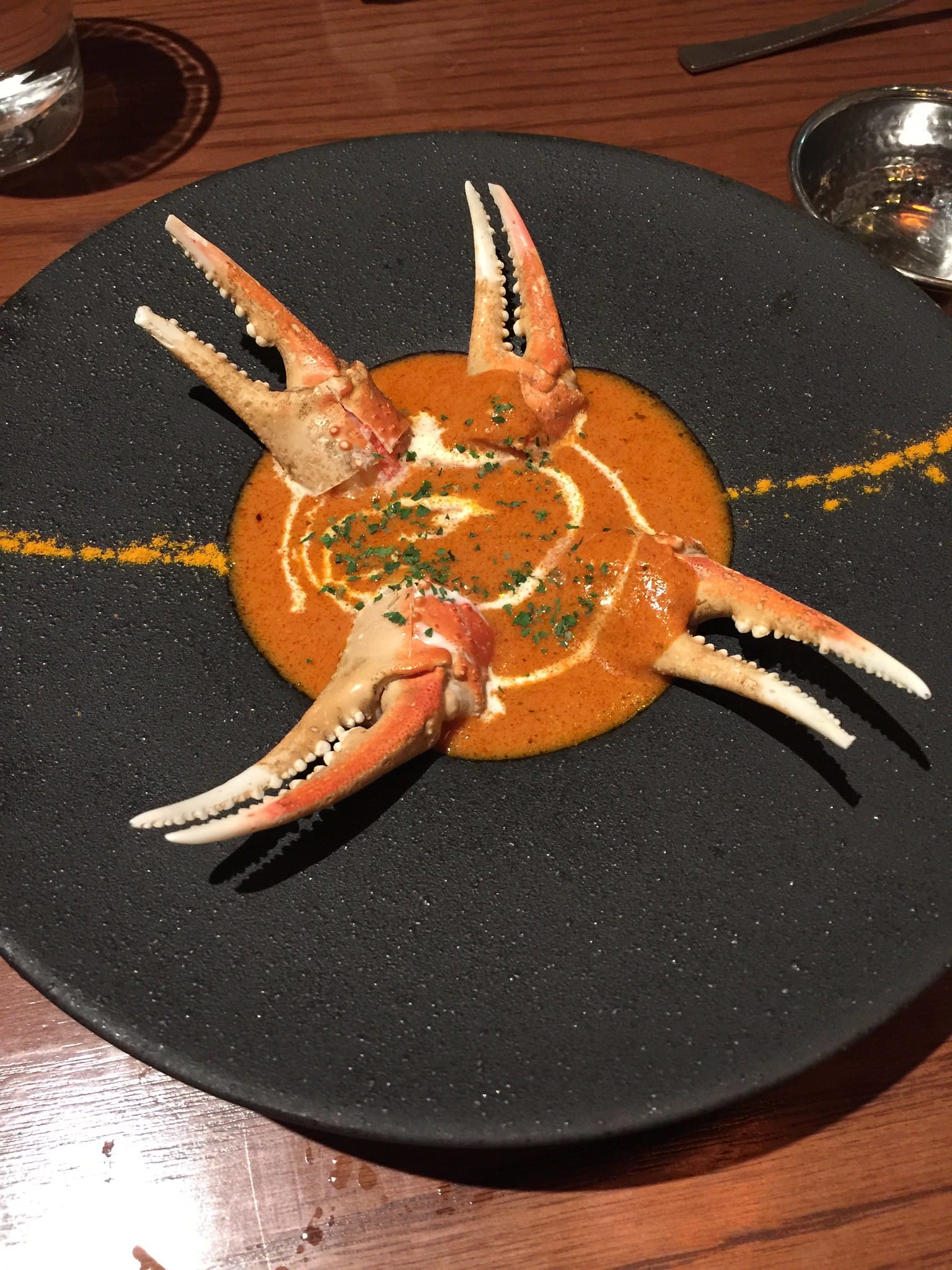 Indian Curries & Amazing Naan at Tamarind.
Japan is not just for Japanese food anymore. Japan excels in international food, including Indian curries! If you find yourself craving Indian food, head to Tokyo's Ginza Six to dine at Tamarind – the city's highly rated restaurant for Indian cuisine.
About Indian Cuisine in Japan
Japan, and especially Tokyo, has become a food destination for international flavors, many of which actually taste better in Japan than in its country of origin. Aside from French and Italian cuisines, Indian cuisine is widely popular among locals because of their love of curries.
Curry was originally introduced to Japan in the 19th century during the period of international trade by the British who were colonizing India at the time. Today, Japanese curry, which was more influence of lighter and sweeter British Indian flavors rather than traditional Indian, is one of the most popular local comfort foods. At the same time, Indian curry restaurants can be readily found throughout the country.
About Tamarind in Ginza Six
Tamarind in Ginza Six is located on the 6th floor among the department store's other featured restaurants and gourmet food hall. The restaurant proudly serves Northern and Southern Indian dishes including curries, tandoori, and regional breads.
Reflective of Ginza Six's high-end design, Tamarind is also high-quality yet unpretentious in its design and with their friendly service. Plus, the curries, tandoori, and breads, which are cooked by well-trained Indian chefs who came from five-star hotels, all taste not only authentic but also made from quality ingredients.
If you want a variety, there are set meals for lunch with lunch prices ranging from 1,000 to 2,500 yen. For dinner, the portions are bigger ranging from 2,000 to 6,000 yen per person for a complete. This is a great place to fulfill your Indian cravings and for a meal any time of the day.
Food Photos from Tamarind
Address & Hours
Tamarind
6F Ginza Six
6-10-1 Ginza, Chuo-ku, Tokyo
+81-3-6264-6541
11am to 10pm

---
Sign up for my newsletter on the sidebar for blog updates and my travel insider tips!