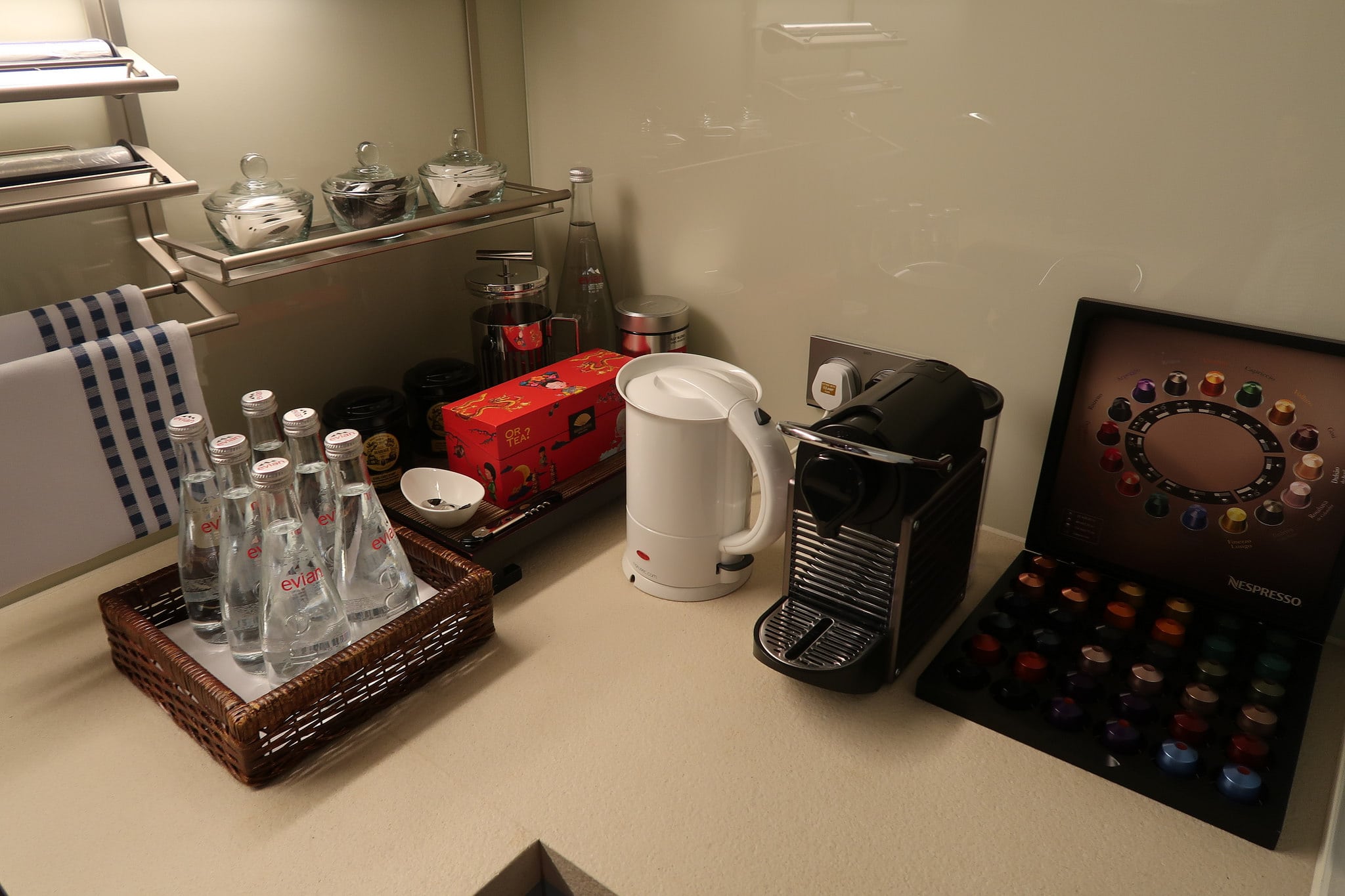 Sources of Free Water While Traveling
Hydration is a crucial part of staying healthy while traveling. Here are sources of free water for your next trip:
1. In-Room Amenity
Most luxury hotels provide complimentary bottles of water in your room. This is typically placed by the complimentary coffee and teas. If you are unsure if the bottles are free or not, check the minibar price list. If the specific bottle brand is not listed, then it is complimentary. If you require more water to hydrate, you can simply call Housekeeping and ask for more bottles.
2. Hotel Gym
Another place within the hotel that always has free water is the hotel gym. Some hotel gyms just have the water dispensers to fill up cups. Other luxury hotels provide the option of room temperature and cold bottles of water. Feel free to take a couple of these bottles to your room.
3. Buy at the Convenience Store
If your room or hotel gym does not have complimentary bottles of water, then locate (or ask the front desk/concierge) for the closest convenience store and purchase water bottles for your room.
Tips & Reminders: If the bottles are half liters, you can take it with you during the day so you have water at all times. Just remember, recycle!
---
Sign up for my newsletter on the sidebar for blog updates and my travel insider tips!