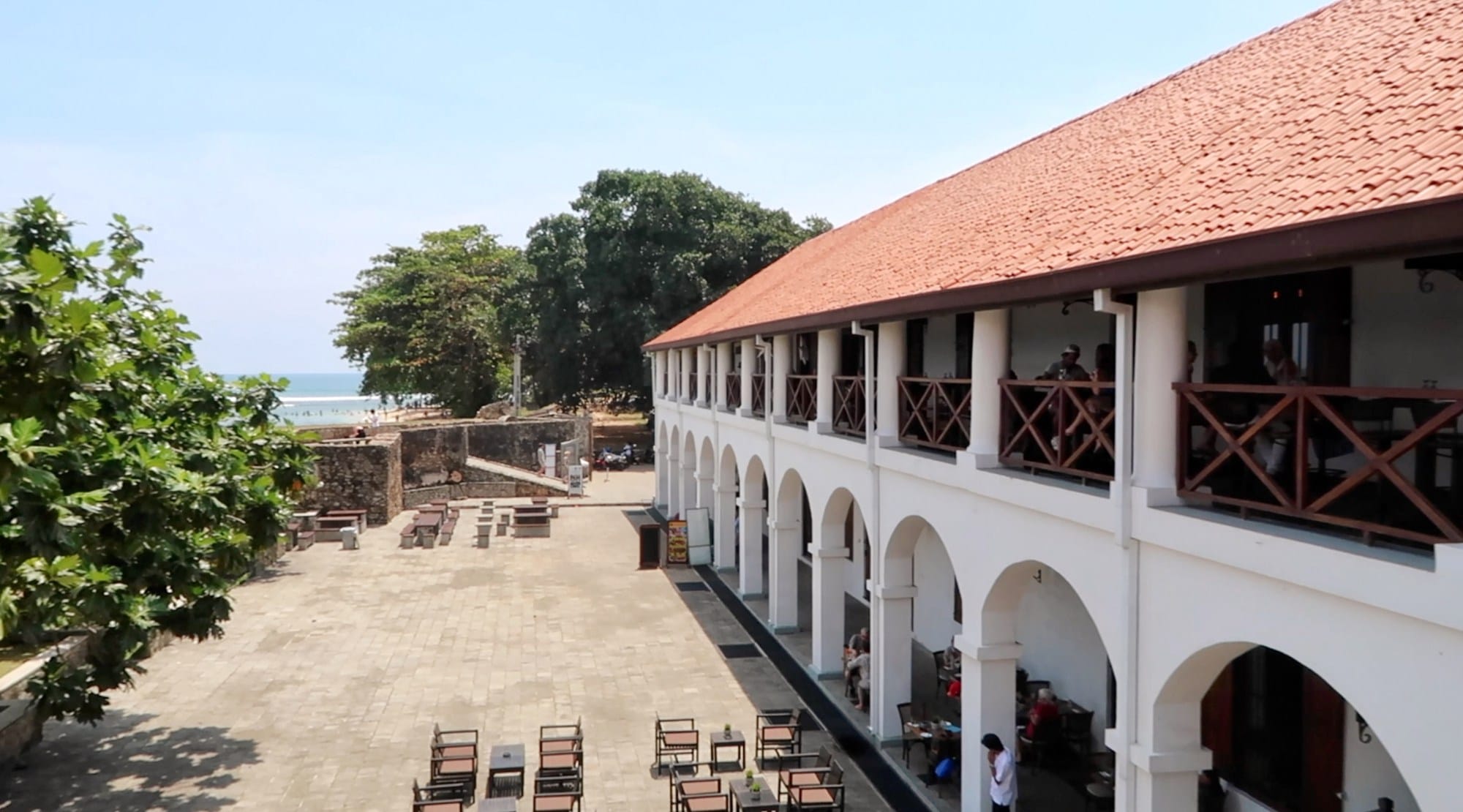 8 Nights and 9 Days in Sri Lanka
Sri Lanka is a destination that requires at least one week to really discover the best of the country. There are the major cities, like Colombo and Galle. There is the hill country for tea plantations and the beaches. Then there are the forests and safari adventures. And of course, you cannot miss the 8 UNESCO World Heritage Sites scattered around the country.
To make it easier, you can sign up for a packed tour package to see as much as you can within your desired number of days. Alternatively, I chose to make my own itinerary and hire a private driver as I prefer to take my time in resorts and in my chosen destinations. Plus, from my road trips in Europe, I have learned that you really cannot pack too much into each day when you have to drive from point to point.
Day 1: Transit to Colombo, Sri Lanka
Typically travelers to Sri Lanka fly into Colombo from Europe, the Americas, and Asia. After the long journey, you will likely arrive in the late evening and want to head to a nearby hotel to rest after the day of flying.
Colombo is about 30 to 40 minutes away from Colombo airport. Depending on your next destination in your itinerary, you can consider a reasonably priced hotel on the first night in Colombo, or in the nearby town of Negombo which is only 15 minutes away from the airport.
Negombo does not have bigger chains of hotels like in Colombo, but there is a decent selection of cozy resorts that are appealingly affordable for a short night's stay.
Day 2: Driving to Central Sri Lanka
After a leisurely morning sleeping in and enjoying your first breakfast in Sri Lanka, start your road trip! From Trip Advisor reviews, I chose to arrange a private driver with Sri Lankan Personal Drivers. Our burly driver, who because of his size also felt like he was also our bodyguard, picked us up from our hotel and we drove inland towards Kandy.
Prior to the trip, I detailed my desired itinerary. At first I thought it would be more practical to hire a driver for the 3 separate days of driving. However, the price is actually cheaper having a driver at hand the entire time. Note, you will have to pay about $10 USD extra per night for his accommodation should your hotel not provide a driver's quarters.
Day 3: Excursion Activities at Madulkelle
Madulkelle Tea & Eco Lodge offers guests a range of excursion activities to fill your entire stay. You can choose from a variety of treks and hikes through nearby tea plantations and forests. You can walk through local villages and waterfalls, too.
Day 4: Relax and Unwind at Madulkelle
Take an extra day at Madulkelle and completely unwind and recharge. You can take a Sri Lankan cooking class in the hotel kitchen or at a local tuk tuk driver's home. Or, you can melt away all stress at the spa
Day 5: Drive to Southern Sri Lanka
After a few cool days in the hill country, drive south for a completely different natural setting. In Koggala Lake, one of the country's largest bodies of water, Tri resort pampers guests with a modern, luxury retreat.
The drive will take about 6 hours, including stops along the way to tour Kandy's tea factories and for a bite to eat on the road.
Day 6: Explore the Koggala Lake
If you stay at Tri, you must get on their local dhoni boat and explore the tranquil Koggala Lake. Even if you choose not to stop at Cinnamon Island or Temple Island, the best part of the journey is the clean air breezing through your hair while you sip on a coconut on the boat.
Day 7: Beaches of Southern Sri Lanka
The beaches of southern Sri Lanka boast of the best sands and waters. Westward, the waves are ideal for surfers. South and eastward, the waters relax for those dreamy walks on the beach. You can choose from Koggala Beach, Galle Beach, Unawatuna Beach, and many more along the coast.
Day 8: A Day Trip to Galle Fort
When in southern Sri Lanka, you must stop by Galle Fort, one of the country's 8 UNESCO World Heritage Sites. The streets within the fort walls can be explored in as short as half a day.
Day 9: Beachfront Finale
End your weeklong adventure in Sri Lanka at a luxury beachfront villa directly on the beach. Sri Villas along Bentota Beach spoils guests with its proximity to the beautiful golden, tan sands, which are mere steps away from the villas.
Interested in this Itinerary? Let me help you plan your next trip whether to Sri Lanka or anywhere in the world. Email me to inquire about details.
Read more about my Sri Lankan adventures here.
Watch my entire Sri Lankan travel vlog series on YouTube here. And subscribe to my channel for all my latest travel videos.
Book your stay via Agoda at Madulkelle Tea & Eco Lodge
Book your stay via Booking.com at Madulkelle Tea & Eco Lodge
Book your stay via Hotels.com at Madulkelle Tea & Eco Lodge
Book your stay via TripAdvisor at Madulkelle Tea & Eco Lodge
Book your stay via Agoda at Sri Villas in Bentota
Book your stay via Booking.com at Sri Villas in Bentota
Book your stay via Hotels.com at Sri Villas in Bentota
Book your stay via TripAdvisor at Sri Villas in Bentota
Disclaimer: Madulkelle Tea & Eco Lodge graciously hosted this stay. All opinions, as always, are my own.
---
Sign up for my newsletter on the sidebar for blog updates and my travel insider tips!