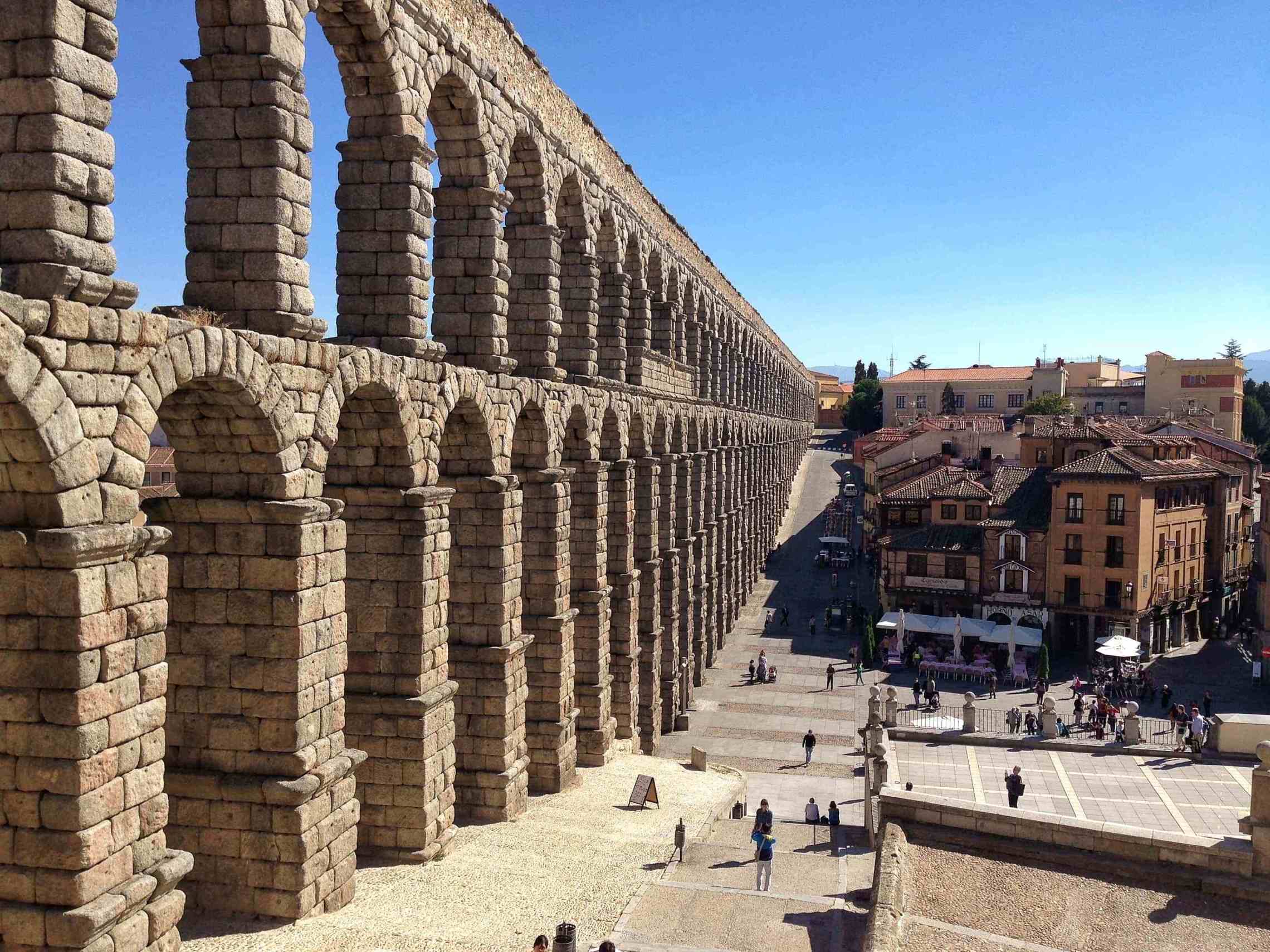 Spain Travel Guide: A Compilation of Guides to Spain.
Spain is one of the most exciting and most delicious destinations in Europe with Madrid at the center of it all. Here is a Spain Travel Guide, including a complete guide to Madrid, as well as Segovia, Toledo, Logroño, Rioja, San Sebastian, Galicia, Jabugo, Jabugo, Jerez, Valencia, and Mallorca:
Guides to Madrid
Tips for Flying into Madrid Barajas International Airport & Getting into the City
Luxury Hotels in Madrid
Staying at the New NH Collection Gran Via Madrid
Luxury in Madrid: Only You Boutique Hotel
The Principal Madrid Hotel
Food Halls & Food Markets in Madrid
5 of the Best Food Markets and Food Halls in Madrid
Mercado de San Miguel
Platea Madrid
Mercado San Antón
Food Tours & Cooking Classes in Madrid
Devour Madrid Food Tours
Eating the Best Tapas in Taverns and Learning about History in Madrid
Devouring Madrid's Tastiest Neighborhood & Food Market in the Huertas Neighborhood
Learning How to Cook Authentic Paella in Madrid
Best Restaurants in Madrid
10 Best Foods to Eat in Madrid Right Now
Joselito Jamón
Sergi Arola Restaurants in Madrid
Rocacho – Quite Possibly the Best Paella in Madrid
Yakitoro by Alberto Chicote
Dining in Yakitoro – One of Madrid's Most Vibrant Restaurants
Day Trips from Madrid
2 Food-Centric Day Trips from Madrid
Segovia, Spain
Toledo, Spain
Logroño & Rioja
Logroño, Spain
Marques de Riscal Winery Tour and Tasting
San Sebastian
Tasting and Exploring San Sebastian, Spain
Mugaritz
Arzak
Galicia
Jabugo & Jerez
Tasting Jamón in Jabugo Spain
Bodegas Tio Pepe, Jerez Spain
Jerez de la Frontera, Spain
Valencia
Spain's Best Food Market: Mercat Central in Valencia, Spain
Mallorca
Spain away from Spain: Exploring Mallorca
Ensaimadas of Palma de Mallorca
---
Sign up for my newsletter on the sidebar for blog updates and my travel insider tips!