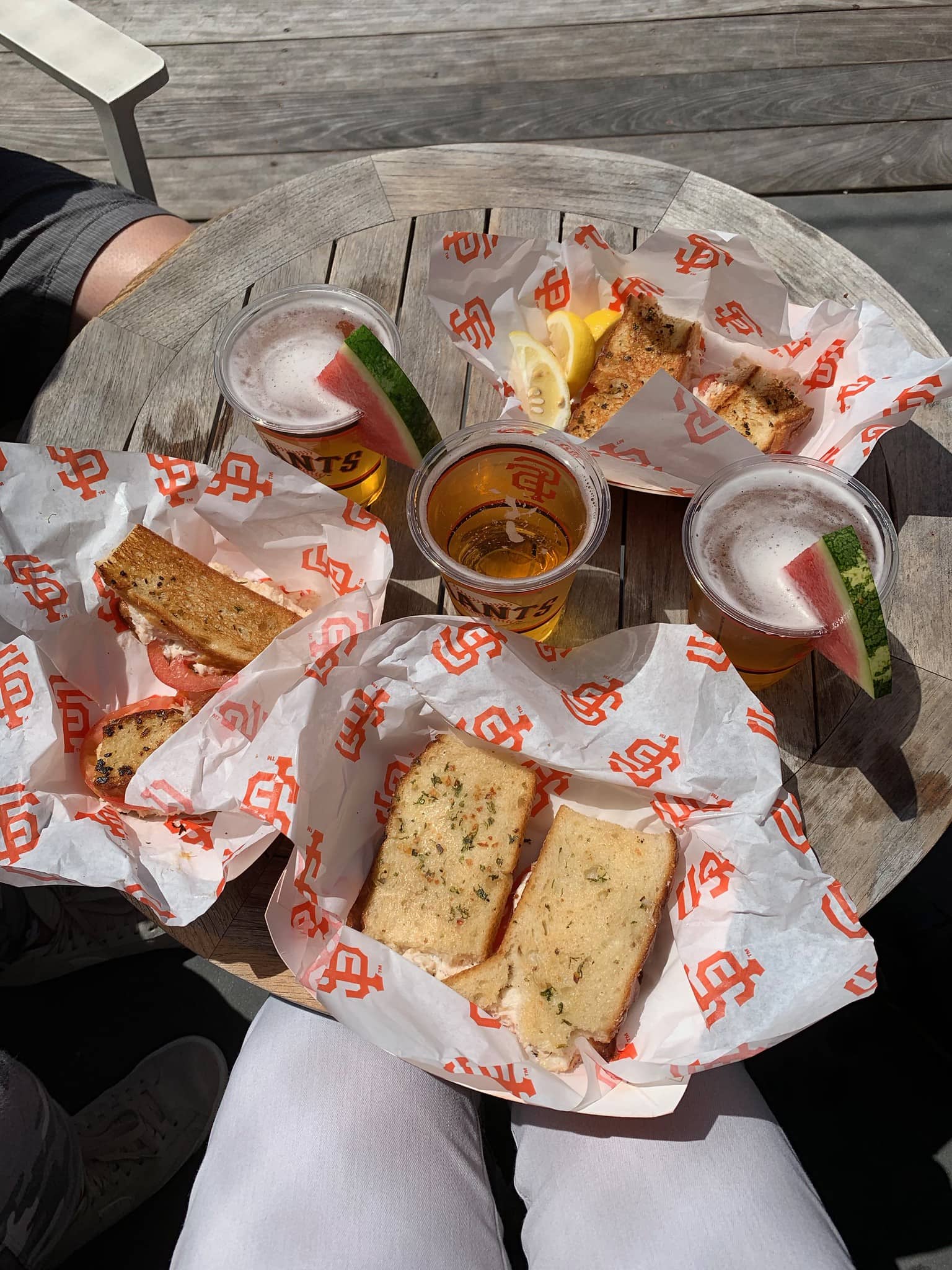 The Best Food & Drinks at Oracle Park.
While going to Oracle Park to see the San Francisco Giants means rooting for the home team, it also means an afternoon or evening full of endless good food and drinks. Here is a list of the best food and drinks at Oracle Park:
Food Tips & More for SF Giants Games at Oracle Park
Public House at Willie Mays Plaza
Public House by Traci Des Jardins is a great place to meet up with friends for pre-game drinks and bar bites. Plus, you can skip the lines outside and enter the park through the restaurant. Tip: You can also enter the park through the Giants Dugout Store.

Center Field
Promenade Level
◦ Garlic Fries Forever. Watch the game with a helmet full of garlic fries.
◦ Slice House by Tony Gemignani. A classic San Francisco pizza joint now serving slices at the park.
◦ Super Duper Burger. These popular San Francisco burgers are new to the park this year.
◦ Impossible Burgers at John J. McGraw Derby Grill. For those that want a burger without the meat.
◦ Mission Street Taqueria. If you want something other than burgers and hotdogs, get your craving here for burritos, tacos, and helmet nachos.
◦ Da Poke Man. Another newcomer to the park this year featuring poke bowls over rice, greens, or tortilla chips.
◦ Vintage 58 Wine Bar. If wine is your fancy, have glasses of local wine on tap or an international selection of bottles.
◦ Home Plate Boba. Bubble tea fans can now satisfy these cravings at the park.
◦ CREAM Ice Cream Sandwiches. A fun treat of freshly baked cookies between a scoop of ice cream.

For the schedule of games, check out the website.
---
Sign up for my newsletter on the sidebar for blog updates and my travel insider tips!