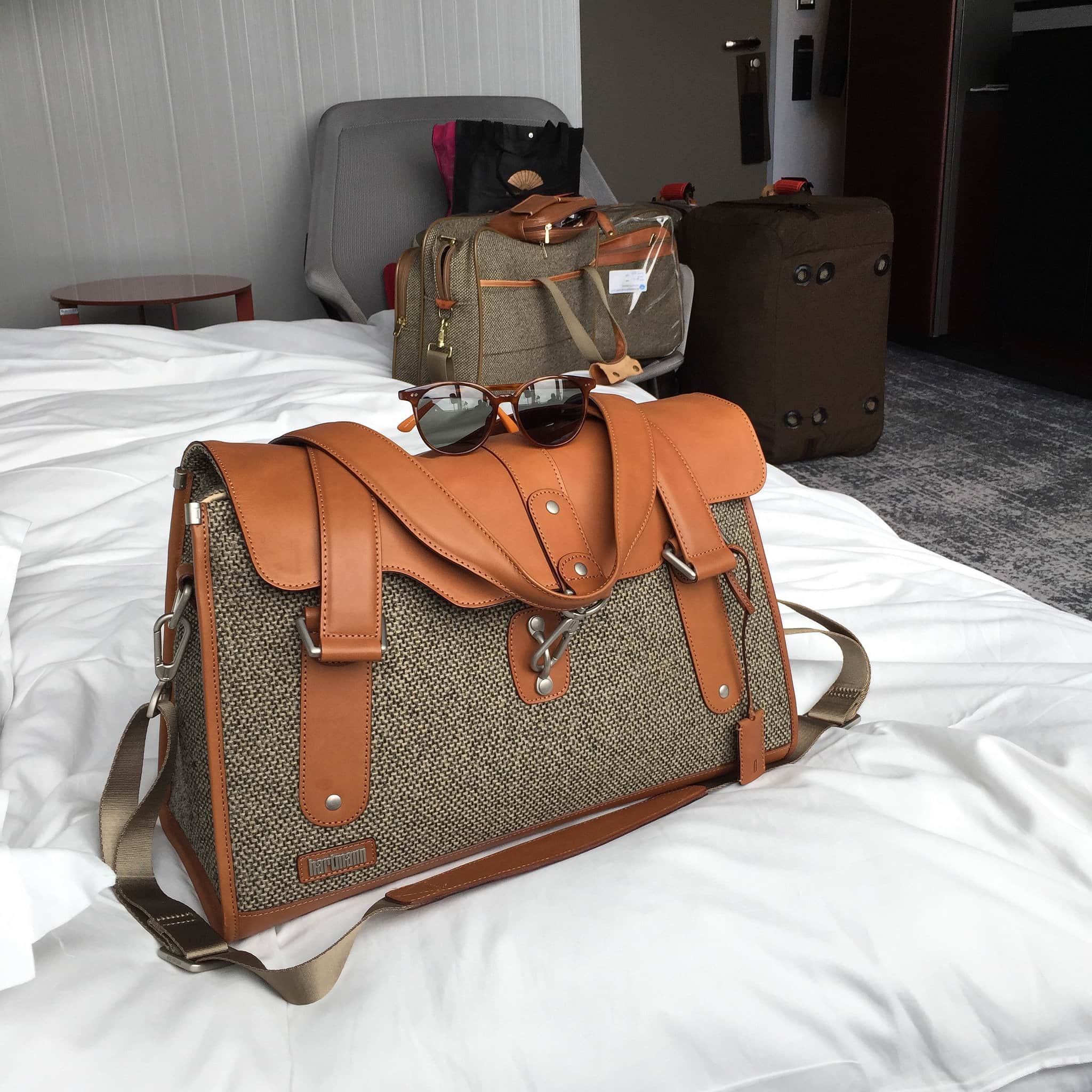 Pros and Cons of Each Luggage
While there is no perfect luggage (because they will all scratch and damage soon enough thanks for airport luggage handlers), there are luggage designs that are better suited for you and your style of travel. Here is a comparison of the pros and cons of 2 wheel rollers versus 4 wheel spinners:
Pros and Cons of the 2 Wheel Rollers
Pros
◦ Rolls through rough terrain, over crevices, and on almost all surfaces
◦ Tucked in wheel design accounts for greater durability of the wheels
Cons
◦ Difficult to pull when luggage is heavy
◦ Bulky to maneuver through crowded airports and train stations
Pros and Cons of the 4 Wheel Spinners
Pros
◦ Easy to maneuver and glide on smooth surfaces
◦ Can move in every direction
◦ Far less weight to push and pull because of the upright design
◦ Can pull it like a 2 wheel roller
Cons
◦ Unstable on rough surfaces
◦ Significant damage and loss of wheels because of outer wheel design
Which is the Right Luggage for Your Travels?
The right luggage for your travels depends on your style of travel and your destination. Two wheel rollers are ideal for rugged trips to pull your luggage through rougher surfaces. Four-wheel spinners are perfect for trips when you are in transit through airports and train stations, such as on cross-country trips in Japan.
---
Sign up for my newsletter on the sidebar for blog updates and my travel insider tips!