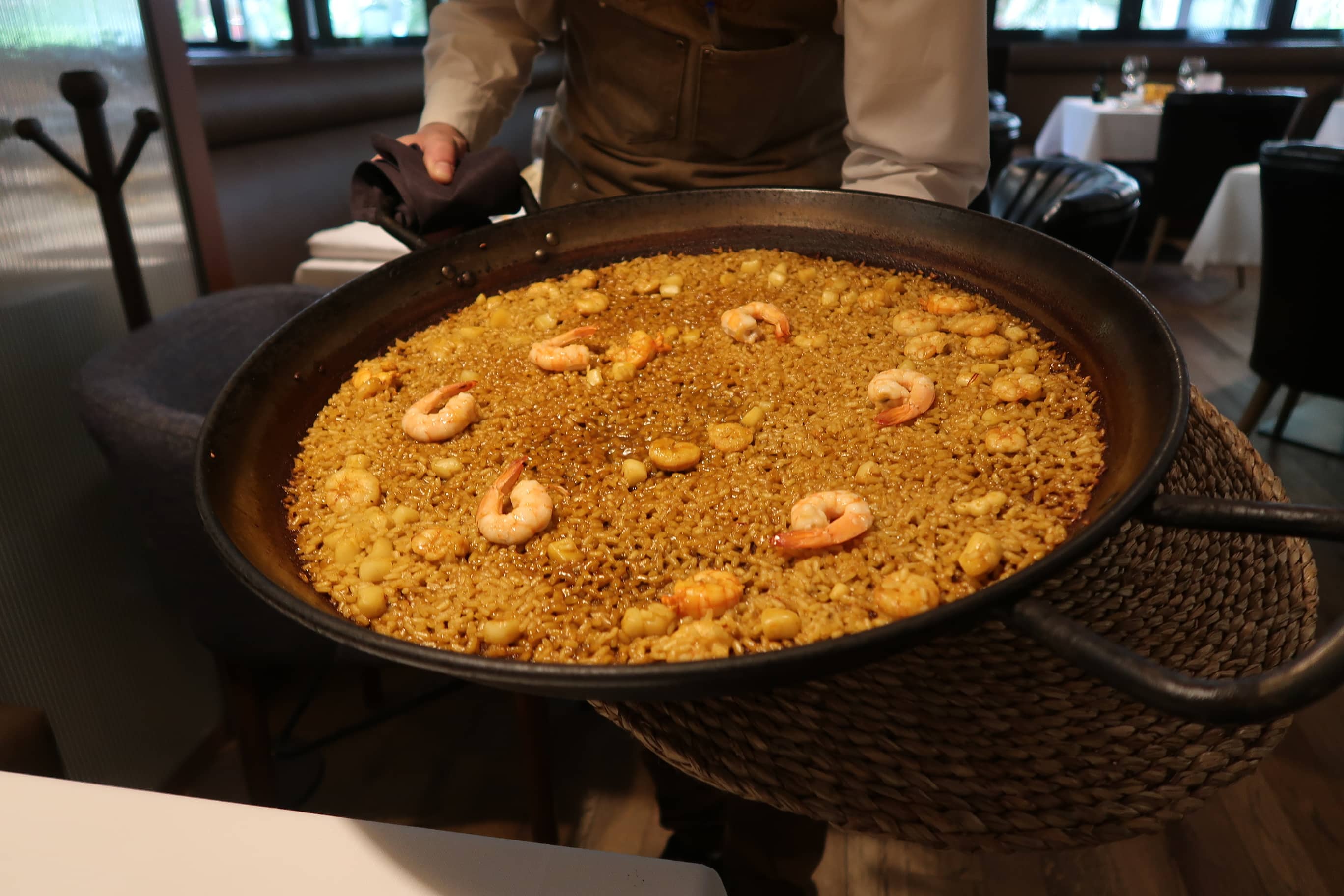 Rocacho: Amazing Paellas, Grilled Meats, and Fantastic Service
If you are looking for high-quality paella in Madrid, get out of the city center (where you will likely encounter tourist trap paella restaurants), head up to the Chamartin neighborhood, and dine at Rocacho.
Rocacho's Neighborhood Location
Rocacho is located in the Chamartin neighborhood just blocks away from the Real Madrid stadium. Aside from its charming neighborhood appeal, the restaurant offers high-quality traditional Spanish flavors alongside first-class service and hospitality.
The name of the restaurant comes from the word "rock" as an inspiration to cook with natural materials like coal and firewood. Thus, meat, fish, and rice are the stars of the menu.
Relaxed-fine dining service paired with high-quality food
Rocacho excels in providing fine dining service as though you are in a 3-starred Michelin-rated restaurant. At the same time, the servers and ambiance have that warm Spanish hospitality and charm to relax the guests.
Hot off the grill
After the few bites of appetizers, it's time for the main event – the grill! You can choose between grilled fish, grilled meats like steaks or baby lamb chops, and paella and arroz dishes. It's a difficult choice, so come with big appetites or a large group to share all the food.
Address & Hours
Rocacho
Calle de Padre Damian 38
+34-914-21-97-70
11am to 11:30pm
Reservations recommended
---
Sign up for my newsletter on the sidebar for blog updates and my travel insider tips!