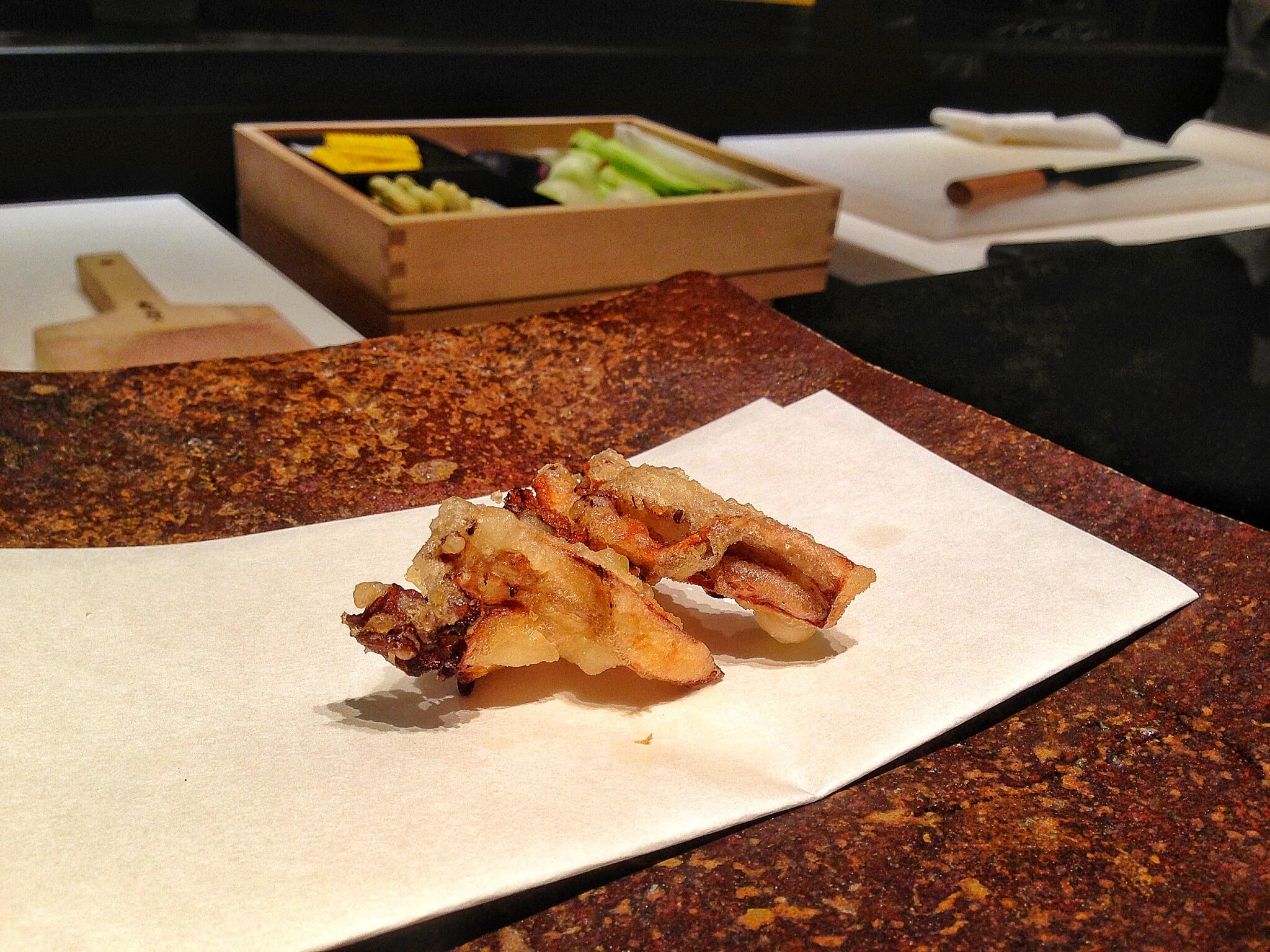 Tempura Kappo-Style
Kappo-style tempura showcases the chef behind a tempura bar preparing food directly in front of his guests and serving the freshest local and seasonal ingredients.
This is one meal that you must experience in Japan. It changes the way you know of tempura.
Mizuki, the Japanese restaurant of The Ritz-Carlton, Kyoto, serves four kinds of Japanese cuisines: kaiseki, sushi, teppan, and tempura. Each one has its respective stations, as well as the main dining room to order something of everything.
The hotel provides the setting, the first-class service, and the high quality of ingredients.
The entire meal is like performance theater.
The chef is the star and artist skillfully preparing the ingredients and batter. He masterfully fries the food with a touch of hand to produce paper-thin perfection.
Pace is the trick. The chef watches as you each bite to time his frying so every course is freshly fried. When he plates each piece, he guides the diner in how to enhance the flavors with sauce, lemon, or salts.
The tempura bar is truly an unforgettable dining experience.
The Ritz-Carlton, Kyoto
Kamogawa Nijo-Ohashi Hotori
Nakagyo-ku
Kyoto
+81-75-746-5555
Book your stay via Agoda
Book your stay via Booking.com
Book your stay via Hotels.com
Book your stay via TripAdvisor
---
Sign up to my newsletter on the sidebar for blog updates and my travel insider tips!