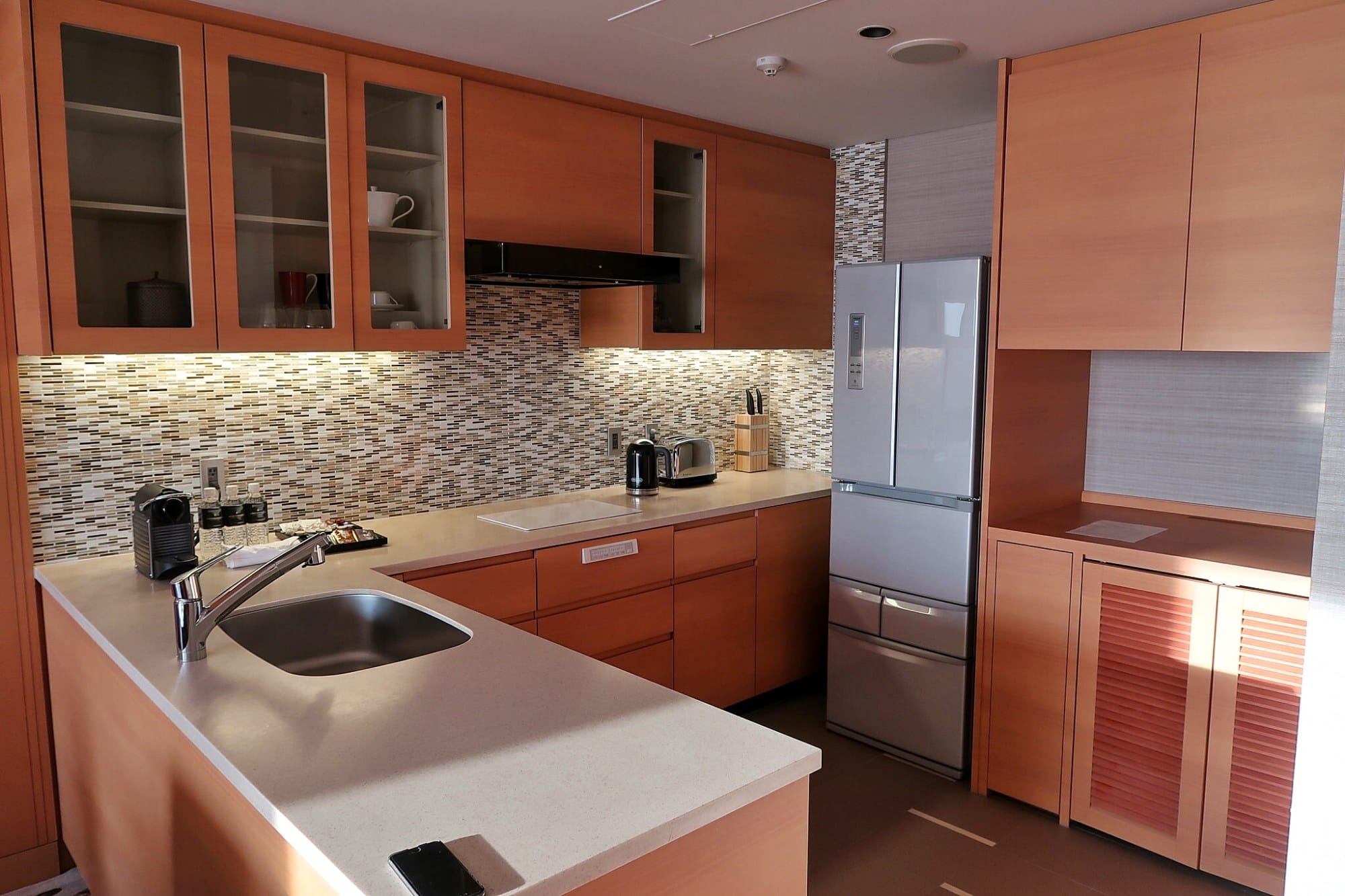 Making the Most of Your Stay in Japan
Japan is a destination for non-stop eating. The ideal way to eat local treats is to have a kitchen. But, sometimes when you are on vacation, you don't want to clean up after cooking. The solution: book a stay at the InterContinental Osaka's Residential Suite where you have apartment-like living with hotel services, like daily housekeeping to clean your dishes.
Reason #1: Homemade breakfast
Sometimes hotel breakfast buffets are too indulgent and filling to start each morning of your trip. There its own kind of indulgence in a light homemade breakfast in the comfort of your room while still in your sleeping clothes.
Imagine a hot egg toast made of Japan's amazingly delicious convenience store hard-boiled eggs with that luscious orange yolk on Japanese toast that popped up perfectly browned and crisp from your kitchen's toaster all topped with a drizzle of Japanese mayonnaise.
Reason #2: Dinners at "home" after a long day out
After a long day out among the crowds of locals and fellow tourists, you sometimes just want to shower and stay in for the night. With the kitchen in your hotel room, you can do exactly that. You can enjoy dinner in your room after that great relieving feeling of a hot shower.
Reason #3: Feasting on depachika savories and confectionaries
One of the main food travel highlights when visiting Japan is the depachika. Depachika is the basement food hall located below almost every department store. Many travelers overlook this thinking there's nothing more to department stores.
Depachikas are food heaven. There are endless meals to take home for an incredible feast, savory snacks, and drool-worthy desserts. The problem is that it is not culturally accepted to eat while standing or walking in public. Locals buy the food to take home. Having a kitchen with plates and utensils allows you to buy all that amazing food and enjoy it at any time of the day and night in your hotel suite.
Address & Book Your Stay
InterContinental Osaka
3-60 Ofuka-cho
Kita-ku
Osaka
+81-6-6374-5700
Book your stay via Agoda
Book your stay via Booking.com
Book your stay via Hotels.com
Book your stay via TripAdvisor
---
Sign up for my newsletter on the sidebar for blog updates and my travel insider tips!